Rajkumar Rao And Patralekhaa Celebrates First Wedding Anniversary, Actor Shares UNSEEN Photos
When it comes to true love, Rajkumar Rao and Patralekhaa's love story melts everyone's hearts. The duo started dating eachother when they had just started their career in the entertainment industry. and, after dating eachother for a decade they tied the knot in the most beautiful and intimate ceremony in Chandigarh. Rajkumar is considered among the most talented actors in the industry today and Patralekhaa has been with the actor in all the thick and thin situation in life.
The duo had shared photos and videos from their wedding ceremony which were no less than a dream. In the engagement video, Rajkumar Rao could be seen going down on his knees and Pralekha too went down on her knees for the love of her life.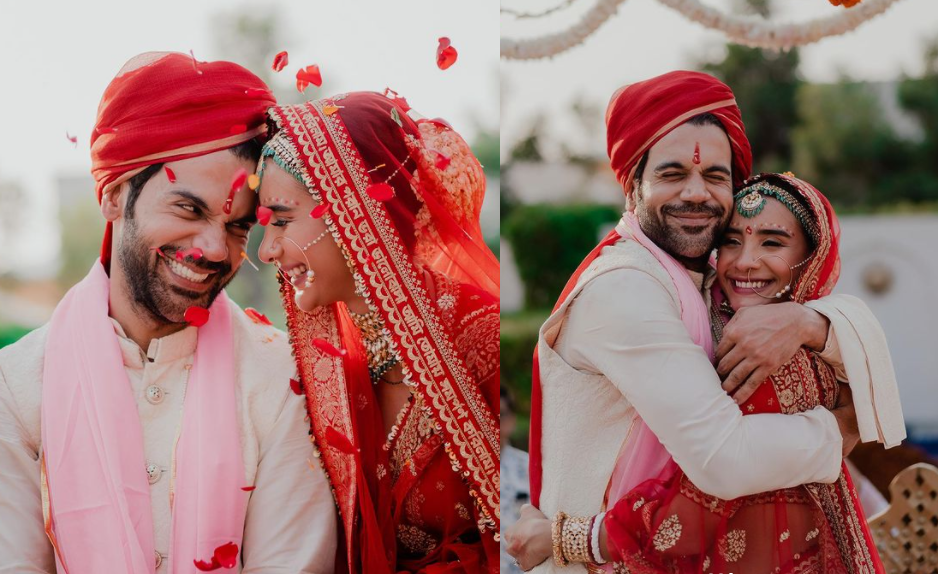 The actor also broke the stereotype of putting sindoor only on the bride's forehead. He asked his wife to put the sacred vermillion on his forehead too. the actress had also shared the photo is from her sangeet ceremony where her sister had bruised her legs after dancing hard at their sangeet.
View this post on Instagram
The couple has been married for a year now and both are now celebrating their first wedding anniversary. On the special occasion, Rajkumar shared the most beautiful video for his wife that included most of the precious moments of the couple together.
In the video, both Rajkumar and Patralekha could be seen enjoying each other's company. The duo is seen vacationing at exotic places. the clip ends with the song 'Falling in love with you' in the background and has a most beautiful picture of the actors from their wedding.