Pooja Bhatt Reveals What Her Dad Mahesh Bhatt Said On Her Kissing And Lovemaking Scene With Sanjay Dutt
Pooja Bhatt and her daddy Mahesh Bhatt are really close and can be seen sharing their life stories and learnings. Now, she has once again come out and spoken about a lot of learning she received from her father. While she was promoting her latest web series titled Bombay Begums, she talked about what her father Mahesh Bhatt advised her when she had to kiss Sanjay Dutt.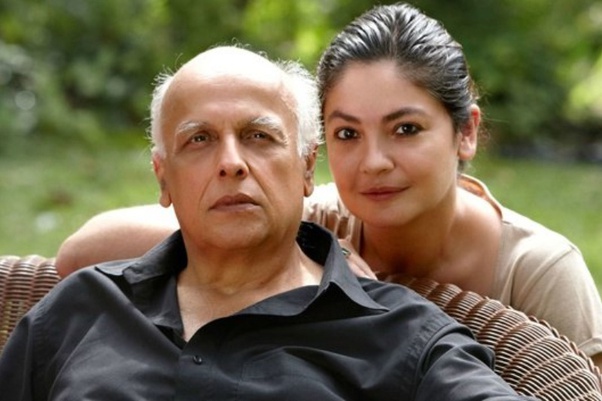 In an interview with Bollywood Hungama, Pooja Bhatt said, "Innocence needs to be the approach. This was the first lesson I learnt on sets of Sadak many, many years ago, when I had to kiss my icon Sanjay Dutt, I was all of 18 years, and here I was kissing the man whose posters I had in my room."
The two-time National Film Awards winner continued, "I remember my father taking me aside and telling me something that has remained with me for the rest of my life. He said, 'Pooja if you are going to feel vulgar, it is going to look vulgar. So you need to approach a kissing scene or lovemaking scene with a lot of innocence, grace and dignity because the intention is communicated.'" The actress explained how exactly her father made her understand about performing the scene. Pooja shared how Mahesh Bhatt explained to her how the kissing on the screen would look vulgar if she feels vulgar.