New Pictures: Virat Kohli Smiles Widely As He Clicks Selfie With Anushka Sharma From Vamika's Play Area
Virat Kohli and Anushka Sharma make for an adorable couple. The duo always set couple of goals with each picture they post online. Although the power couple likes to keep their private life under the wraps and hardly shares pictures when they do, they leave us speechless.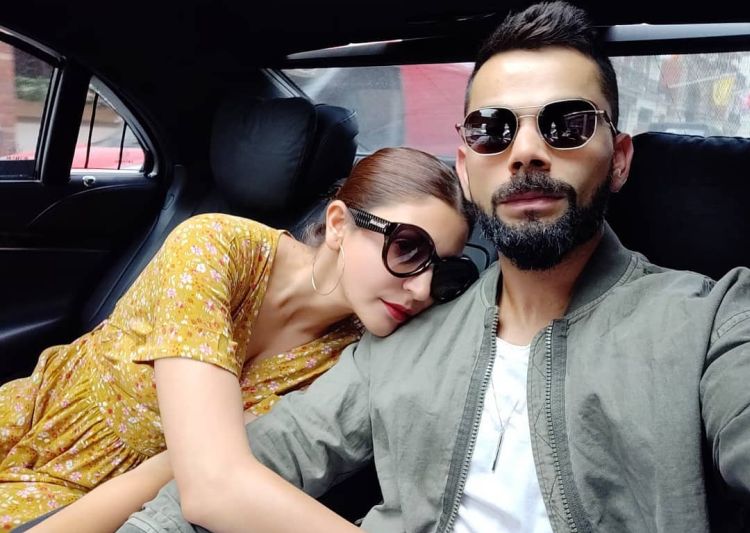 Today as well, they shared a selfie of themselves which appears from the play area of their darling daughter Vamika. The grins on their faces is a verification of the way that they are in a cheerful space. In any case, what grabbed our eye was the children's play region behind the scenes, making us keep thinking about whether that is Vamika's play space?
In the picture posted by Virat Kohli, Anushka Sharma could be seen wearing a red stripe top with absolutely no makeup. The actress's flawless skin is another thing that keeps us wondering about her skincare regime. Nevertheless, Virat in the pictures is the happiest as he grins from ear to ear while posing with his wife.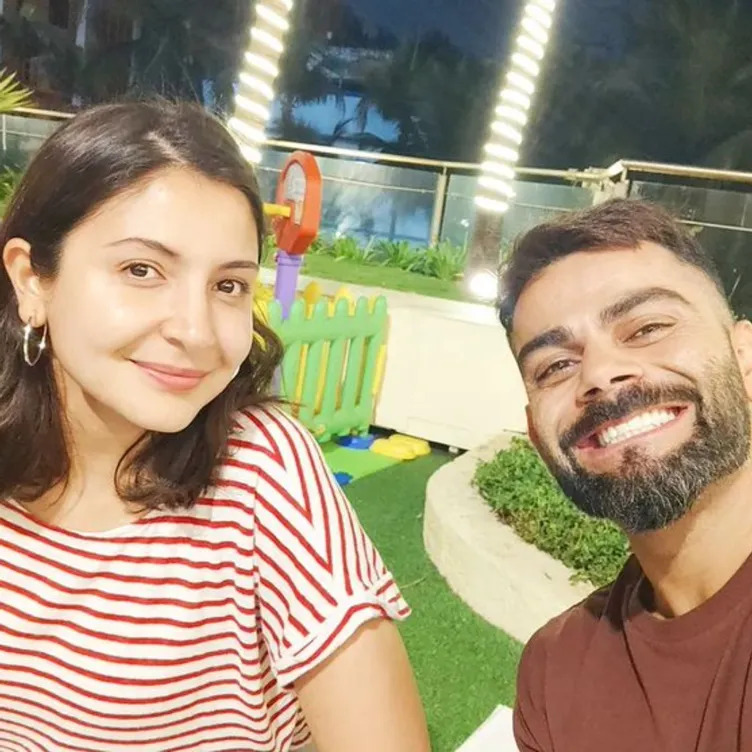 However, we missed Vamika in the picture but her mommy daddy definitely displayed the area where she spends most of her time. Behind the couple, we can likewise see the beautiful play region which has green, blue, and yellow fencing around with ground surface of a similar shading and has a little bicycle as well. Without a doubt, it looks very adorable.
Meanwhile. Anushka Sharma has stepped down from her own production house 'The Clean Slate Film' to focus on her acting career. The actress has announced 'Chakda Express' as her next film and has already preparing for the same.