Munawar Faruqui Wins 'Lock Upp' Trophy Visits Dongri In His Swanky BMW Car; Pics And Videos Goes Viral
Comedian Munawar Faruqui has won the trophy of Lock Upp season 1 and hearts of millions of his fans. On the show hosted by Kangana Ranaut, the comedian spilled the beans around many dark incidents in his life. Post winning the show, Munawar announced on his social media handle that he will be visiting Dongri with his trophy. "Trophy 🏆 Dongri aa rahi hai. AAJ 3:30 PM," he wrote, and later fulfilling his promise the comedian shared the good news with the people of Dongri.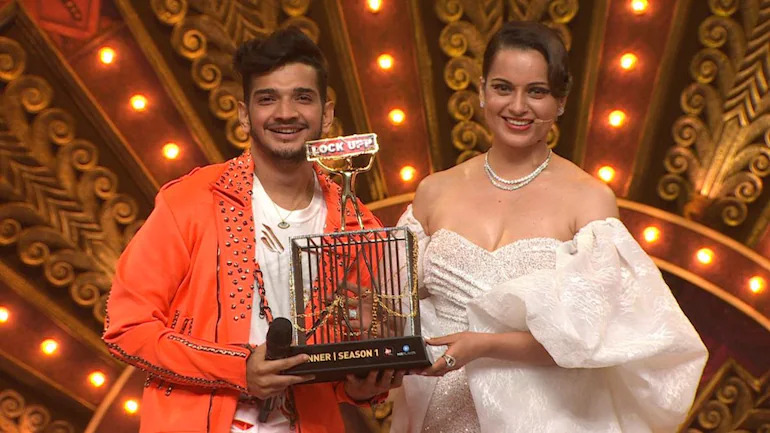 He then posted a series of photos and shared it on his Instagram story where Munawar could be seen surrounded by his fans and followers. In one of the video, Munawar could be seen coming out of the sunroof of his car and giving flying kisses to his fans. In the same video a fan asks him to show his trophy, the comedian then takes out his trophy and puts it in front of him.
View this post on Instagram
In the show, the comedian has been quite close to Anjali Arora. Although, after winning the trophy Munawar has shared a post with a mysterious girl. He has been opened about having girlfriend in real life and addressed her as 'Bubby'. Munwar in his post has half hid the face of his girlfriend with a heart emoticon. But, the fans of Munjali have asked him about where about of Anjali Arora after the show.
Munawar is the winner of Lock Upp season1, where as Payal Rohtagi became the first runnerup and Anjali Arora as second runnerup.