With their chemistry, Alia Bhatt and Ranbir Kapoor astounded us, and it was the former's gesture that is typical of every wife. Since entering Bollywood, actress Alia Bhatt has been setting her fashion goals. Alia knows how to present herself in the best possible light when it comes to fashion, whether she's displaying designer handbags or wearing her well-known Zimmerman dress. Alia has been capturing hearts with her maternity outfits ever since she embarked on her prenatal phase.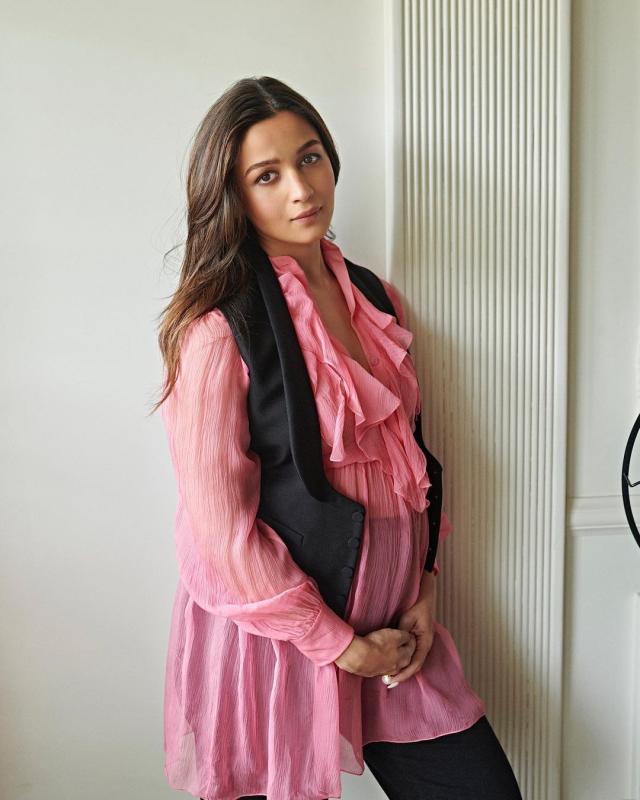 For Alia, pregnancy fashion is all about being comfortable and donning cutesy colours. We have seen her wear a bright yellow dress to a cutesy teddy bear skater dress, the mommy-to-be can write a whole book on maternity fashion. However, this time we are not talking about her looks, but rather her gesture toward her hubby, Ranbir Kapoor that is like every wife.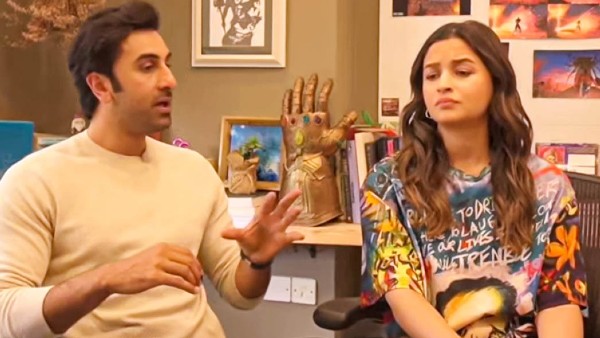 On September 14, 2022, Alia was photographed in front of the Dharma Productions building. She decided to wear trousers and a satin shirt in a bright yellow colour. However, we stumbled across a video in which Alia and her husband Ranbir can be seen. We adored how the devoted wifey attempted to correct her husband Ranbir's hair but was thwarted by her efforts by him. The film serves as a reminder that boys dislike having their hair touched. Check out their adorable video: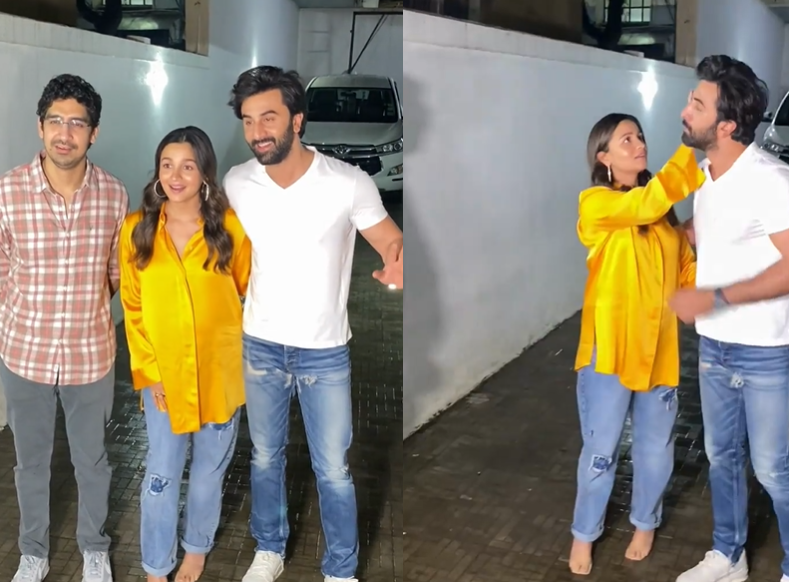 Alia Bhatt has tweeted a stunning preview of her dress on September 8, 2022. The adoring expectant mother wore a ribbed, rusted orange bodycon dress with a thigh-high slit in the photos. She wore the outfit to display her fully developed pregnancy belly. Alia demonstrated that maternity clothing doesn't have to be uninteresting.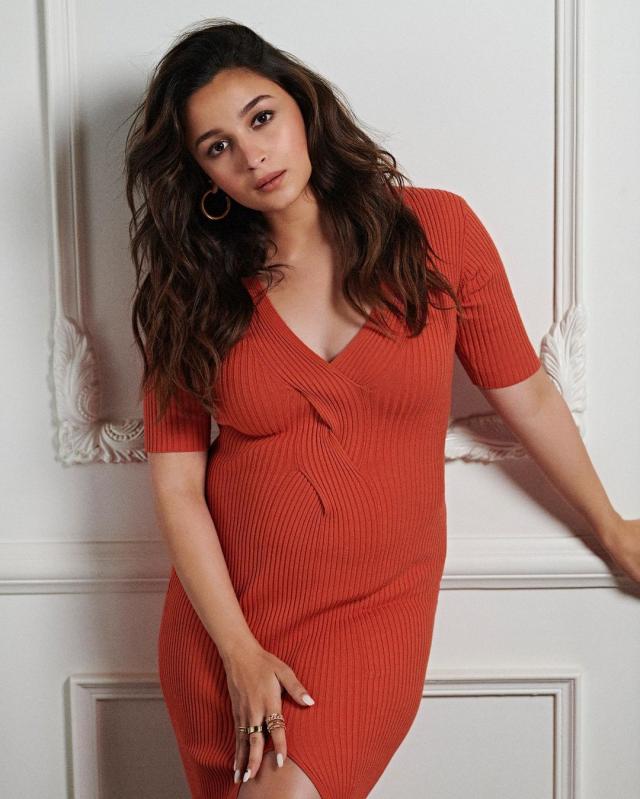 On the professional front, Ali Bhatt and Ranbir Kapoor were last seen in their film Brahmastra!