Actress Kriti Sanon is currently on a well-deserved vacation with her family in Paris. The 'Mimi' star had been shooting for back-to-back projects for a long time now. But, the diva has finally gone for a vacation along with her parents. Ever since the actress landed in one of the most romantic cities in the world, she has been sharing beautiful pictures.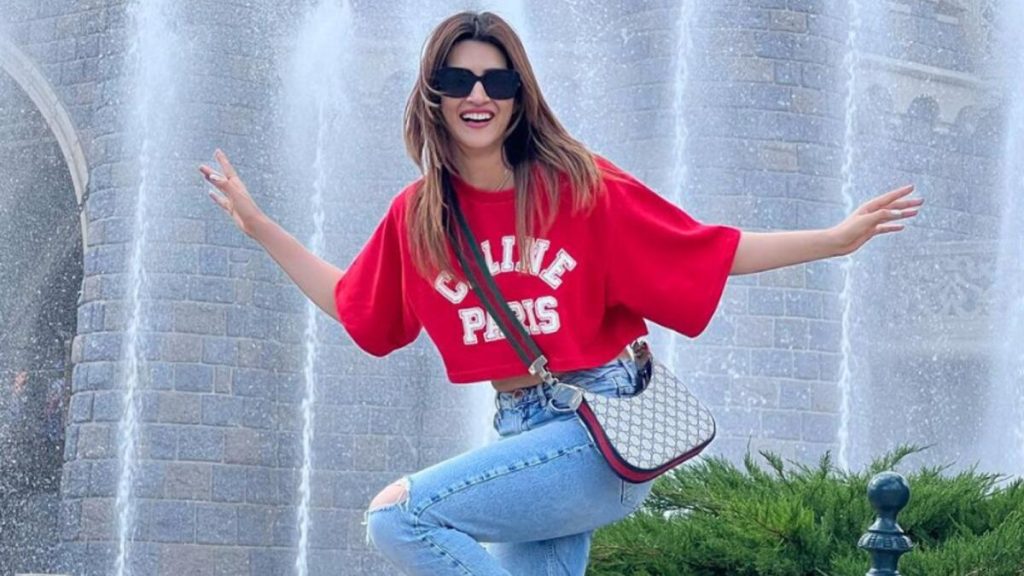 Recently, the diva took to her Instagram handle and dropped some breathtakingly beautiful snaps from her vacation. In a video shared by Kriti earlier, she could be seen walking on the streets of Paris with her sister Nupur. The sister duo is probably having a gossip session on the roads as per the audio used by the actress in the video.
If you'll go through the video you'll hear audio that suggests "if you're going to gossip make sure you dress up well, you can't look sh** while talking sh**".
In the new photos, Kriti is posing in front of Effiel tower, Paris, and Disneyland. While sharing the photos with her fans, Kriti wrote, "Bonjour" along with hashtags like France Diaries. In a series of photos, Kriti can be seen smiling ear to ear as she takes selfies with her father Rahul Sanon, and Geeta Sanon.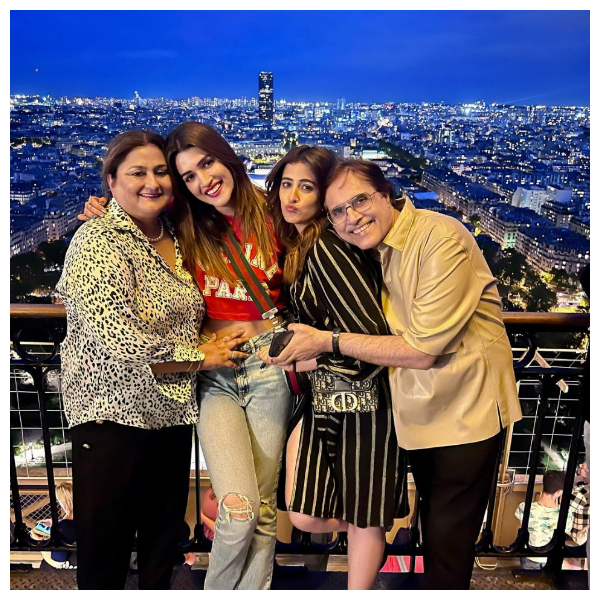 Kriti could be seen looking super stunning in all denim look. And, in other photos, she is wearing a bright red T-shirt with denim and comfortable sneakers. To add an oomph factor, Kriti is also wearing sunglasses. The actress undoubtedly is enjoying the best time and giving all the touristy vibes from Paris.