Katrina Kaif Loves Hrithik Roshan's 'Beardo' Look, Teases Hubby, Vicky Kaushal, He Reacts: See Here!!!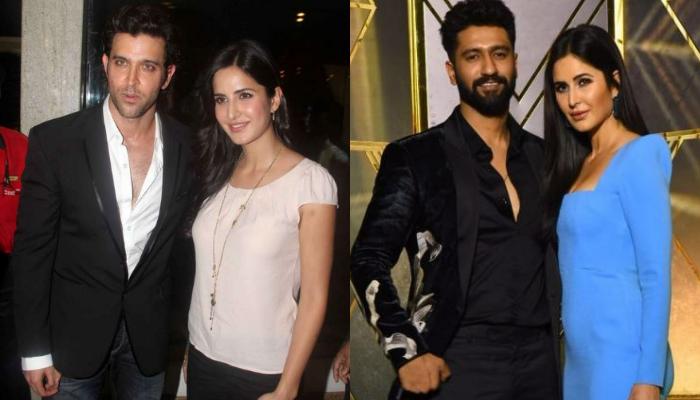 Recently, Bollywood star Katrina Kaif teased her husband Vicky Kaushal on Instagram by joking that she adores Hrithik Roshan's "beardo vibe." Here's how the adoring hubby reacted. Vicky Kaushal and Katrina Kaif, a power couple in Bollywood, surprised their devoted fan base by getting married in December 2021. Vicky Kaushal has a long history of love for the actress. She has always been someone he admired, and he expressed a desire to wed her over time. Vicky appears to have gotten his wish and is now with the person he loves.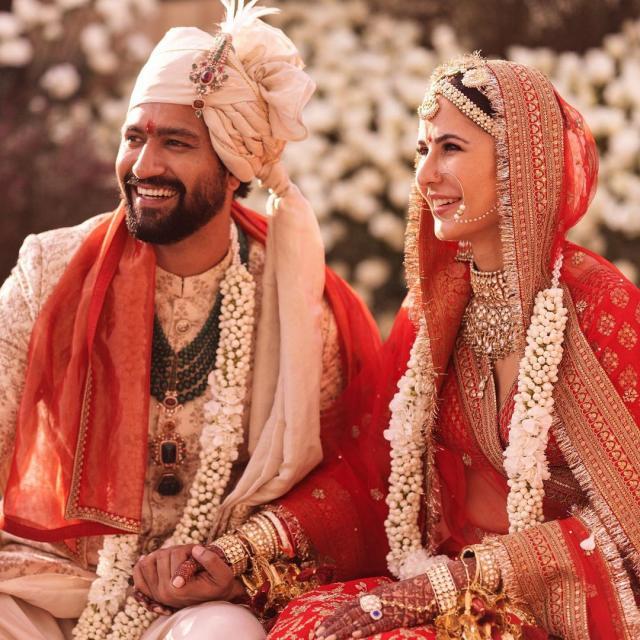 Vicky and Katrina shared a few pictures from their super-secret destination wedding to announce their ever-lasting journey, despite the fact that it was highly private. And those pictures made it impossible for us not to fall in love. Since getting married, they have never missed an opportunity to light up the town with their passionate companionship.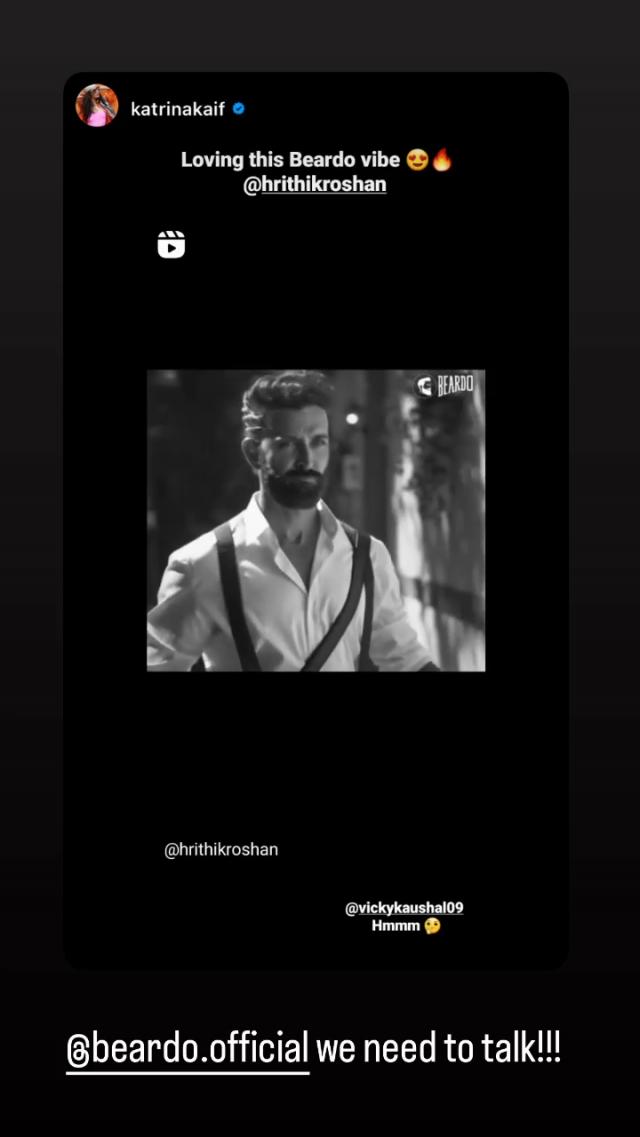 A few hours ago, Hrithik Roshan shared a video on Instagram in association with the company Beardo. Katrina Kaif then reposted the video on her Instagram stories. She teased her husband, Vicky Kaushal, and added that she adored the beard vibe of Hrithik Roshan. She mentioned Vicky and topped it with "@vickykaushal09 hmmmm," "@vickykaushal09," and a thinking emoji. The adoring husband, however, reshared the tale and left a hilarious note in response. Vicky Kaushal wrote: "@beardo.official we need to talk!!"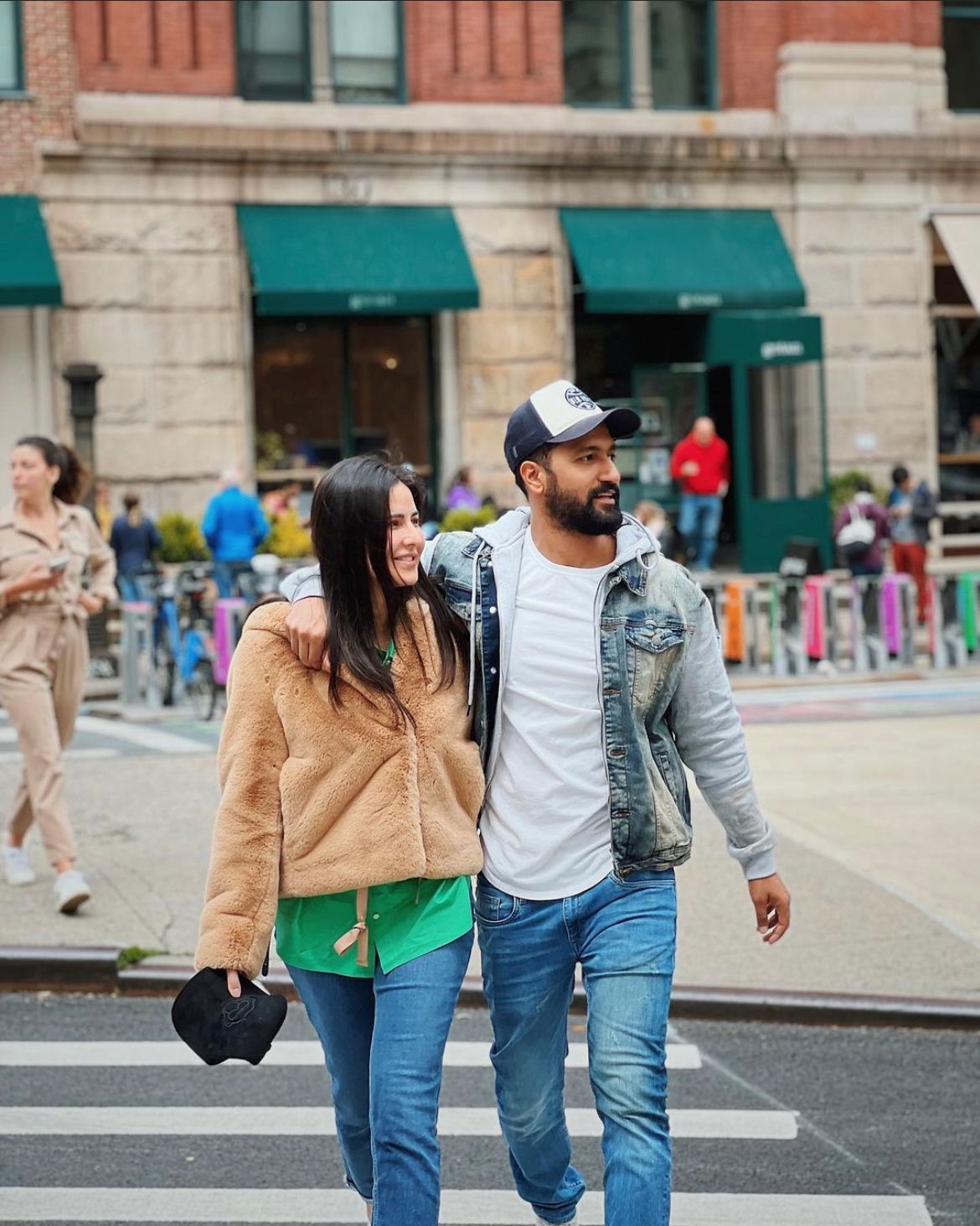 With her husband Vicky Kaushal, Katrina Kaif frequently posts sappy photos. On May 7, 2022, Katrina posted a seductive photo of herself and Vicky in a pool. She was wearing a white monokini, and Vicky was wearing nothing but a bathing suit. Vicky and Katrina can be seen cuddling passionately in the picture. While sharing the picture, she had penned: "Me and mine."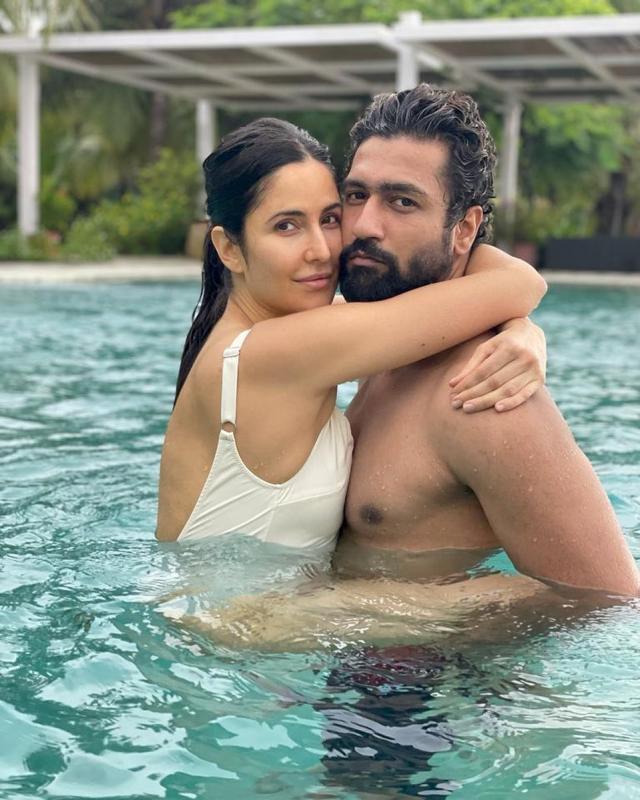 Vicky and Katrina rarely discuss their marriage in the media despite the fact that they are quite private people. Vicky Kaushal spoke candidly about his wife Katrina in a Hello magazine interview, saying that she has had a significant impact on him and helps him become a better person. The adoring husband had said about Katrina:
"Katrina is a great influence in every aspect of my life. I'm very fortunate to have found a life partner in her because she's an extremely wise, intelligent, and compassionate person. I learn a lot from her every single day. "
On the professional front, Katrina Kaif will be next seen in her upcoming film Bhoot Phone with co-stars Siddhant Chaturvedi and Ishaan Khattar.