EXCLUSIVE! Ranbir Kapoor Finally Reveals Secret Behind Number 8, Soon To Get Tattooed With Alia Bhatt
The newlywed and soon-to-be parents Alia Bhatt and Ranbir Kapoor are all over the headlines. The couple took everyone by surprise and shock when the duo announced their pregnancy recently. Alia Bhatt took to her Instagram handle and shared a picture of her sonography and wrote, "our baby..coming soon".
As soon as the actress posted the picture, the internet went into a frenzy. The comment section of Alia's post was filled with lovely wishes and congratulatory messages from celebrities all across the world. However, apart from sharing great chemistry, Alia and Ranbir also have another thing in common. The duo love 'number 8' in their life and if you follow the couple closely you'll remember the launch of Brahmastra's first look. at the even Alia had said that Ranbir is his life's biggest 'number 8'.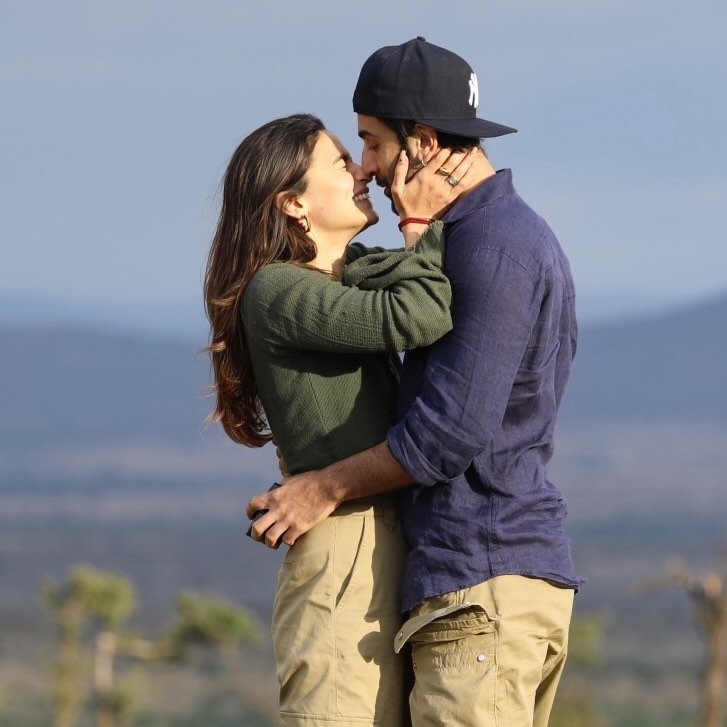 The fans and followers of the actor know that number 8 is very close to Ranbir Kapoor and now to Alia Bhatt also. Recently, the actor revealed why the number 8 is so important in his life. in one of his recent interviews, Ranbir said that 8 is his favourite number and that Alia and he was thinking of getting the number tattooed on their wrist. Talking about its significance he said, "my mother's birthday is on eight (July) and it's just a number that I connected with you know I like the way it looks, it looks like an infinity."
Ranbir also added that all his cars are of number 8, and his football jersey has the number 8 on it. The actor loves something about the number and said that he is fortunate as his wife also loves the number.