Kareena Kapoor's Son, Taimur Ali Khan Begins Martial Arts Class, Looks Cute In Karate Uniform; See Inside!
Bollywood actors Kareena Kapoor Khan and Saif Ali Khan's son, Taimur Ali Khan make heads turn as he steps out in his karate uniform. As everyone knows, Taimur Ali Khan is the elder son of Kareena Kapoor Khan and Saif Ali Khan. The celebrity kid attained more stardom than his celebrity parents and grabbed attention whenever he went out. He is the paparazzi's favourite and enjoys a huge fanbase. Taimur is one of the cutest star kids, always wins our hearts with his cute gestures. The little Taimur is one of the most popular star kids in Bollywood.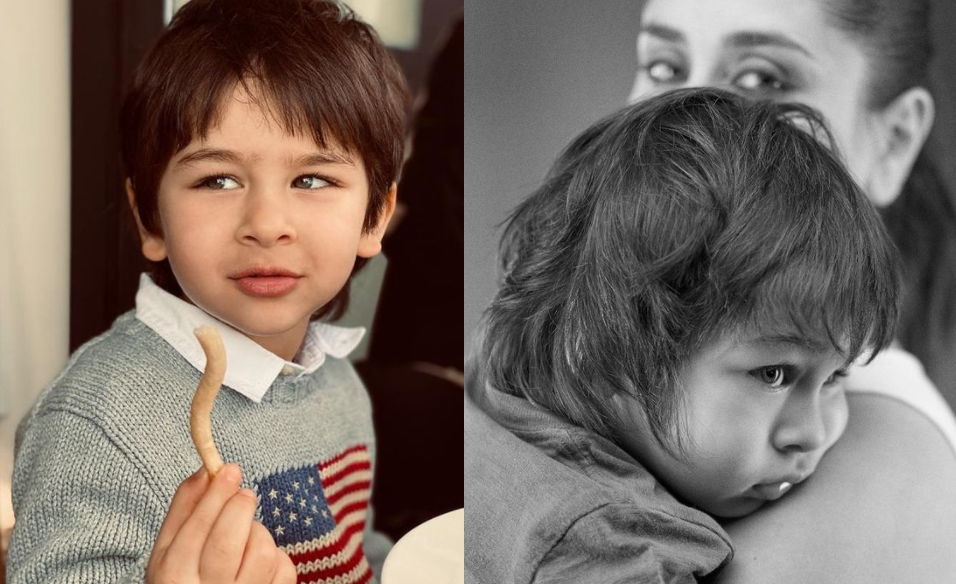 On March 17, 2022, Kareena had shared a post on her Instagram handle and had posted a delightful picture of her firstborn, Taimur. In the picture, we could see Taimur smiling as he was riding a scooter. The little Taimur had looked cute as he had worn a safety jacket and was seen cherishing the beautiful sun by the beach. On the top, Kareena Kapoor Khan had written: "My little daredevil."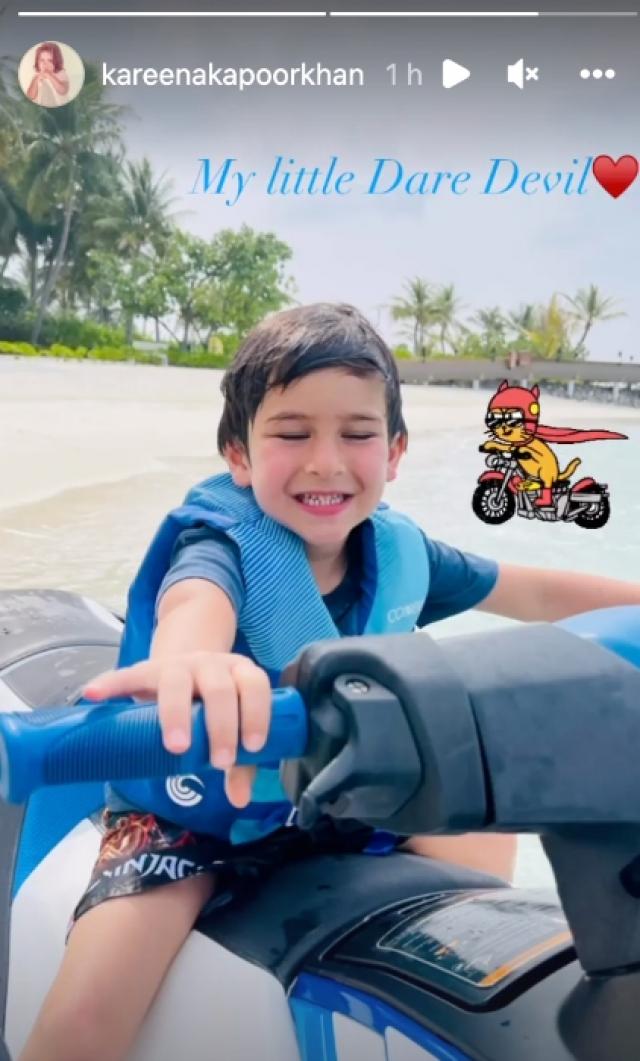 A few moments ago, some pictures of Kareena Kapoor Khan and Saif Ali Khan's firstborn, Taimur Ali Khan, came to light on the internet. In the pictures, Taimur was wearing his karate uniform as he was ready for his first martial arts class. He looked endearing and was seen Going out of a building with his nanny.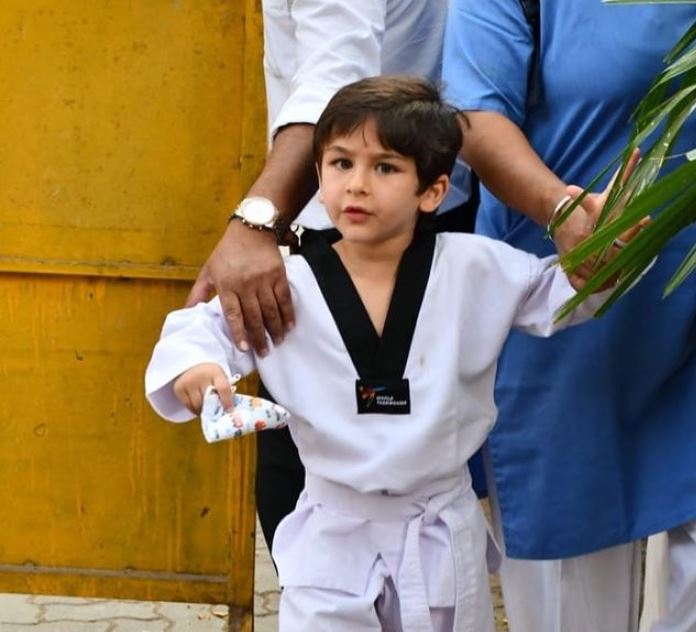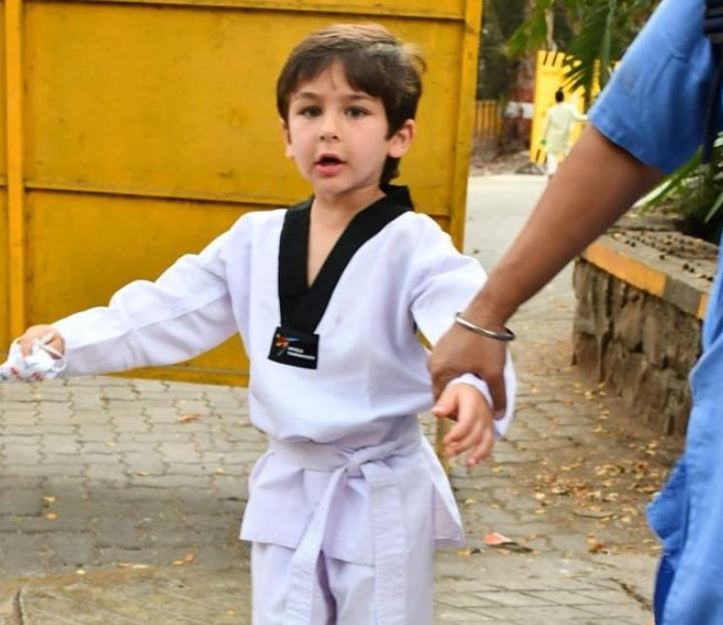 Earlier, one of Taimur's fan clubs had shared a cute video on their Instagram handle where the little Taimur could be seen trying to grab an ice cream cone at a Turkish ice cream parlour. In the video, the Turkish ice-cream vendor was misleading him while handing him the cone without the scoop or scoop without the cone.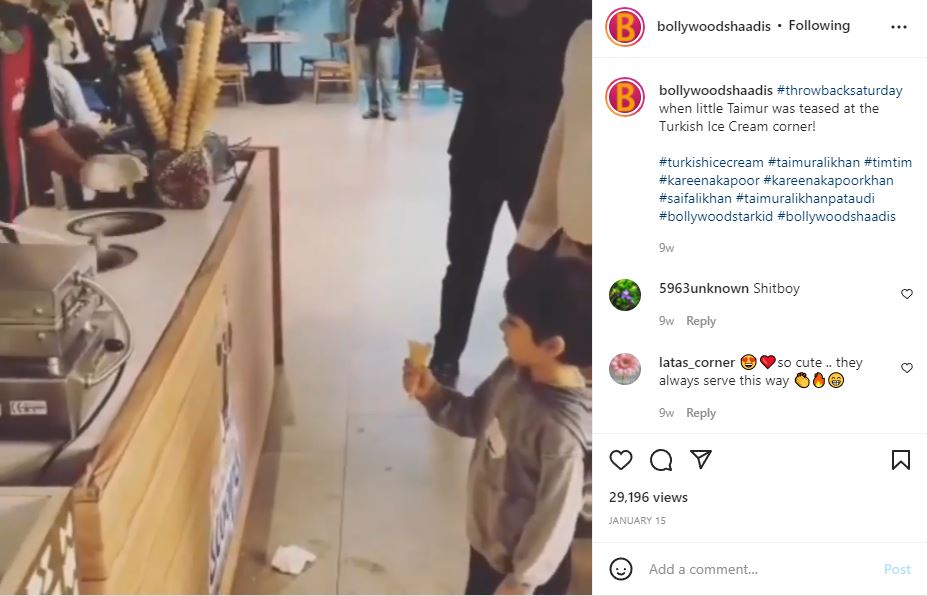 In the end, the vendor had given him a big scoop of ice cream, which had made him smile. The video had received a lot of love and appreciation from the netizens, and it had gone viral on the internet. However, the adoring father had opened up a fact about Taimur, during his arrival on The Kapil Sharma Show.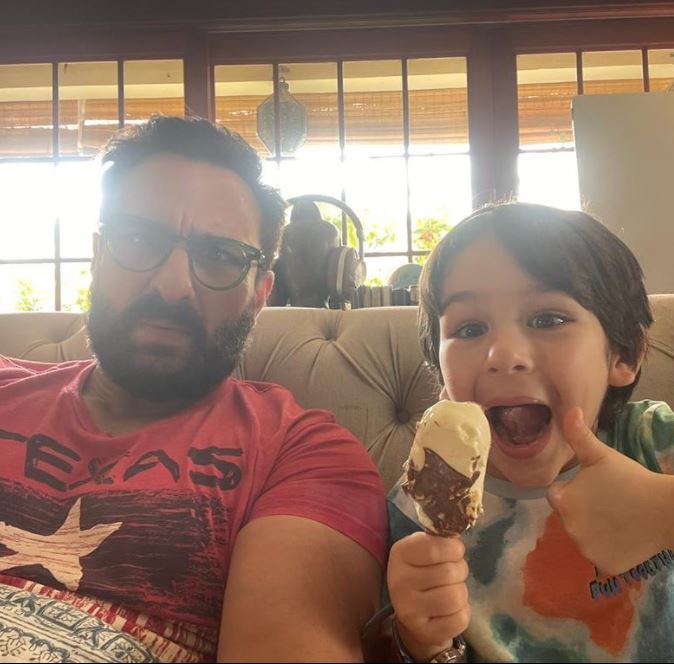 In one of the segments of the show, Saif Ali Khan had mentioned that when the film, Tanhaji was released, Taimur used to chase people 'violently' with fake swords. He had said: "Taimur is a bit like picking up fake swords and chasing people violently after Tanhaji. He's like this. I keep saying, 'This is the good guy, this is the role' but he's like 'I want to be the bad guy and I want to rob the bank and I want to steal everyone's money'."