Kareena Kapoor Khan Gets Trolled For Showing Attitude To A Guard; Netizens Said 'Kitni Ghamandi Hai'
Bollywood actors are constantly under the watch of the media and fans they are no less than considered as gods in India. From keeping a note of what they are wearing to where they are going their fans need to know everything about them. With the paparazzi culture growing in the country, it's almost impossible for the stars to get away with anything.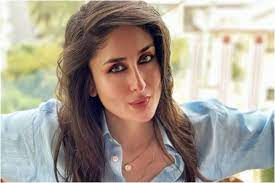 In one of the recent videos doing round on the internet, actress Kareena Kapoor Khan has been mercilessly trolled for ignoring a guard. In the visuals, Kareena could be seen spotting a blue shirt, shorts, and sunglasses with a cup in her hands. The actress is walking towards her car crossing a guard who was standing next to her wishing her morning. As per the netizens, Kareena ignored the man arrogantly and walked past him without replying. The video has been shared by one of her fan pages 'Kareena Kapoor Khan FC on Instagram.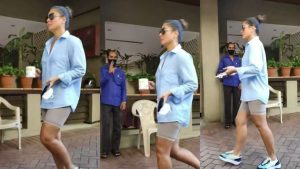 As soon as the video went viral, netizens started calling out and trolled the actress for showing attitude and ignoring the man saluting her. "Itna ghamand kyu hai ismei,"wrote one user. "Kitni ghamandi aurat hai," wrote another user. "why don't you greet your employee who is picking up his hand for you." Another user commented, "see her attitude no even have time to respond to that man….this shows how much poor is your heart Kareena." The comment section of the video has been now turned off after the fans started trolling the star.
View this post on Instagram
Although, another section of Kareena's fan base is supporting the actress and justifying that the diva wasn't aware of the man. Few users pointed out in the video that she was looking somewhere else when the guard saluted her, which is why she didn't respond.