Kareena Kapoor gives a slight look with baby Jeh Ali Khan as she leaves for work
New images shared on social media show Kareena Kapoor Khan gently hugging her son Jeh Ali Khan before going to work.
In the photographs, Kareena is seen in a paisley dress and a six-month-old in blue overall with a white bib on top. Passing the child over to Jay's nanny, Karina gets into the car with a cup of coffee.
Kareena Kapoor Khan, an adorable mother, has been busy with work since giving birth to Jeh Ali Khan in February of this year.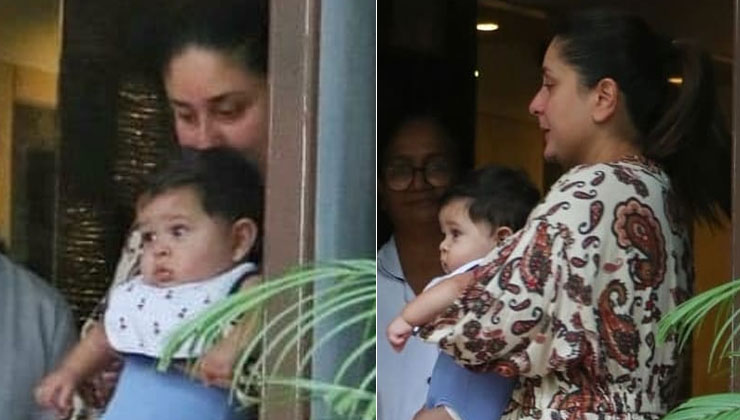 After the birth of Jeh, Kareena published the book of the Bible about pregnancy, Kareena Kapoor Khan. In the book, Kareena shared how difficult her second pregnancy was.
"This pregnancy was extremely difficult compared to Taimur's, which was a breeze. I had loved it, enjoyed it and that gave me the courage to do it again. But this was different. I had bouts where I would sit down and think, 'I don't think I can do this, don't think anything is going to be okay,'" reads an excerpt from Kareena's book.