Janhvi Kapoor Steps Out In A Nu'de Bodycon Dress, Trolls Make Ridiculous Comments About Bre*st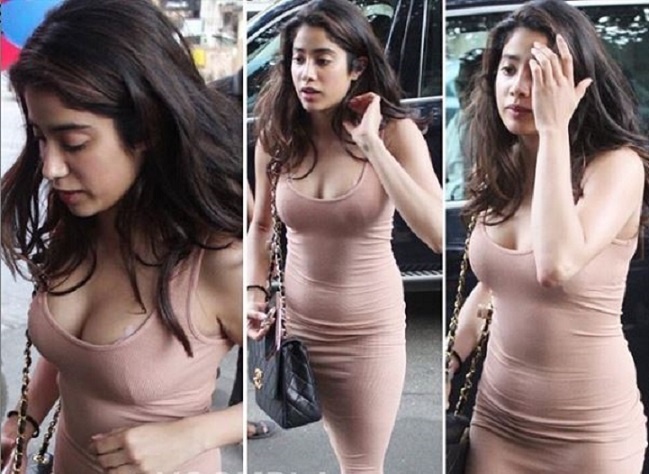 Jahnvi Kapoor has always been in the limelight ever since her mother Sridevi passed away. Everyone looked for the late actress in her daughter and Jahnvi looked way too similar to her as well. However, stardom is a double-edged sword. With the attention and praise comes with criticism and trolling. And Jahnvi Kapoor is no new to being trolled.
She has been trolled on numerous occasions for her dressing sense and revealing a bit too much. Be it her extra short gym shorts or her low-line cleavages, she has been getting slammed for showing off her body. And the same has happened once again.
https://www.instagram.com/p/B4PmcyvHD0M/?utm_source=ig_web_copy_link
Janhvi Kapoor stepped out of her house for a lunch date after going to a salon. Her dress of choice was a nu'de figure-hugging bodycon dress. As soon as her pictures in this dress went out, the low-minded people started posting ridiculous comments about her body.
https://www.instagram.com/p/B4Ptu8_nKKs/?utm_source=ig_web_copy_link