Hazel Keech Gets Spotted Carrying Son, Orion By Herself, A Fan Praises Her For Not Hiring A Nanny: Checkout!
Hazel Keech, Yuvraj Singh's wife, and their son were spotted at the Mumbai airport. Fans of the devoted mother, however, must quit congratulating her for raising her son entirely on her own. The focus of Yuvraj Singh's and his wife Hazel Keech's lives is their son Orion, a former Indian cricketer. We can see a variety of glances at the infant boy and the proud parents by just browsing the couple's social media accounts. Additionally, proud parents are frequently seen attending events with their sons.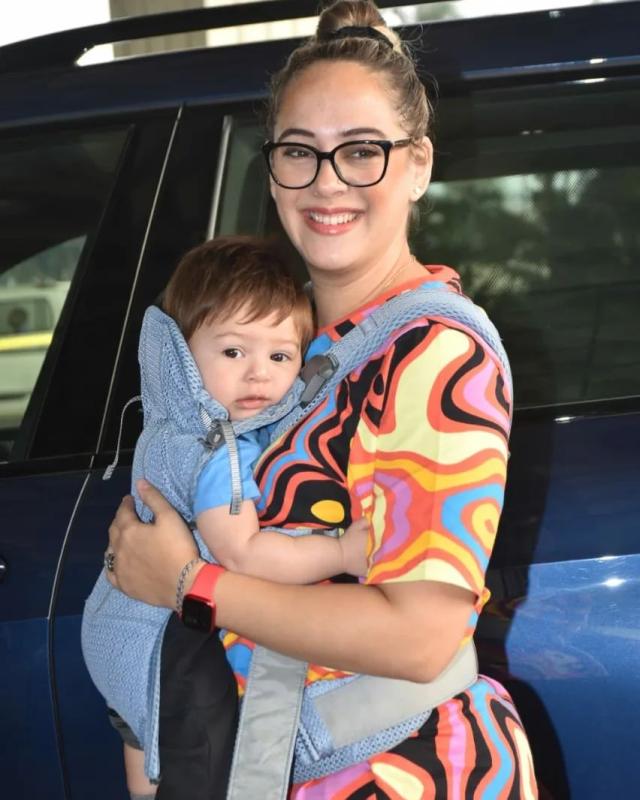 On December 5, 2022, Hazel Keech and Orion were noticed at the Mumbai airport once more. The devoted mother was seen wearing a multicoloured shirt with pants and sneakers in a pap page video. Undoubtedly, every mom will be able to relate to her comfortable, casual clothing, lack of makeup, and unkempt bun. She was seen carrying her baby son in a sling, and the youngster was adorable as can be dressed in a blue t-shirt, black leggings, and small socks. Check out: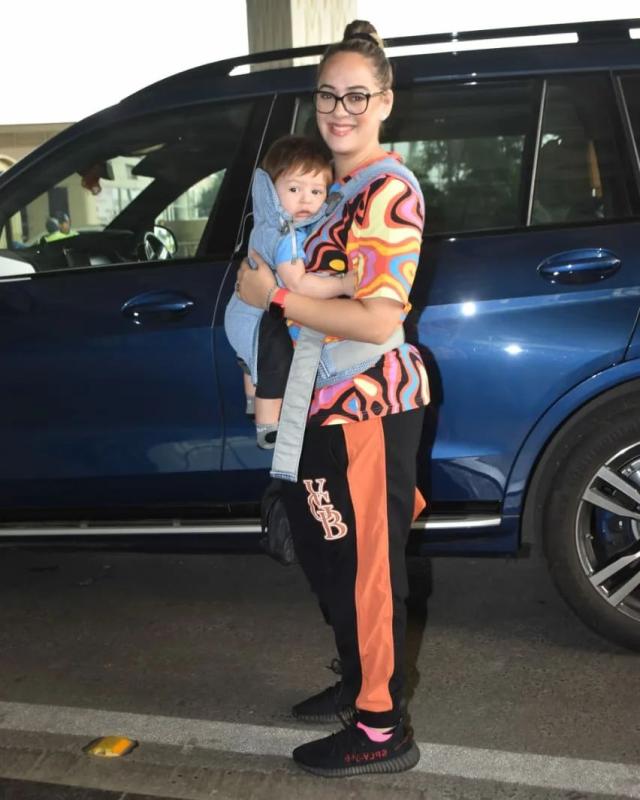 To watch the video, click here.
Following the upload of the video, Hazel's supporters immediately praised her for raising her son entirely on her own. While some praised her compassion, others emphasised that she is savouring her time as a mother and has chosen not to hire a nanny. Check out the feedback: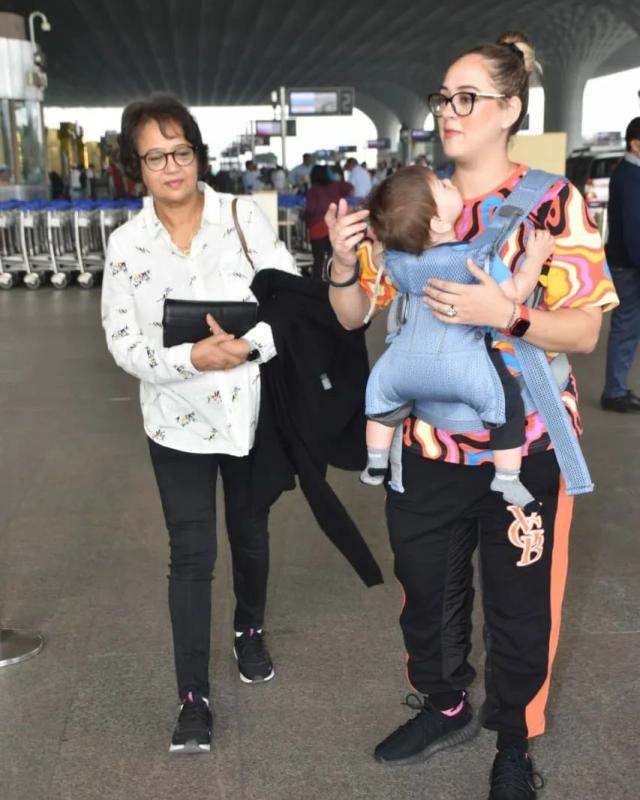 For those who are unaware, Yuvraj Singh and Hazel Keech gave birth to a prince charming on January 25, 2022, and gave him the name Orion Keech Singh. Only on June 19, 2022, did the proud father show the infant boy's face. Yuvraj posted two adorable photos of himself with his wife, Hazel, and their two children on his Instagram account. Next to that, Yuvraj has penned: "Welcome to the world Orion Keech Singh with every smile just as your name is written amongst the stars."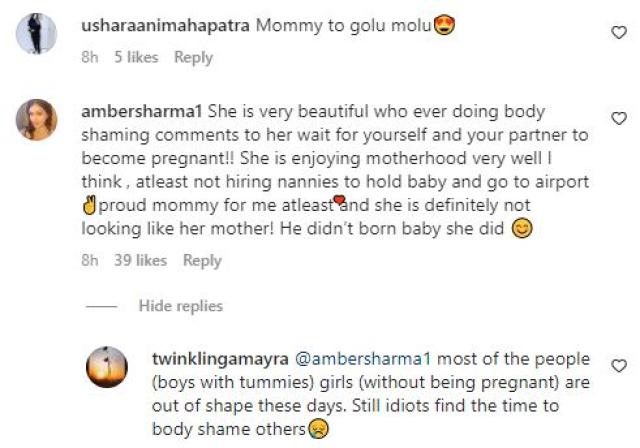 Hazel is a devoted mother who keeps busy while caring for her son, Orion. Hazel had only taken a break from being a mother on December 2, 2022. She posted a lovely mosaic of her two gorgeous photos on her Instagram account. She was stunning in the photographs wearing a gown with blue and red hues. She shared it and added that getting dressed made her feel like a princess once more.