Gauahar Khan Confirms Marriage With Zaid Darbar On December 25; 'When He Proposed, There Were No Second Thoughts'
There have been many rumors that Gauahar Khan and Zaid Darbar are in a relationship and soon going to tie the knot. However, both of them were in a denial mode since Gauahar made it official on her social media handle. Recently, the Bigg Boss winner took to her Instagram to announce that they are tying the knot this December in an intimate ceremony.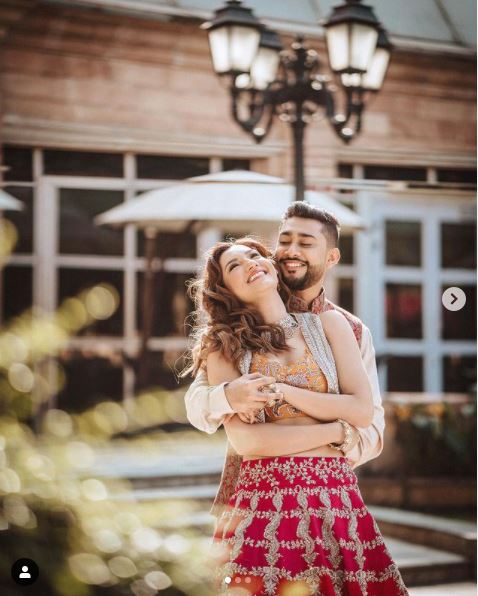 In a recent interview, Gauahar revealed that she got engaged to Zaid Darbar only after over a month of knowing him well. "I was averse to the idea of being with anyone when I met him. Yet, I felt this was something different because I had never met someone like him. I felt this is my kind of human being. He is like me in many ways in thoughts, behaviour, history and characteristics. So, I knew we would have a great friendship. We didn't have a courtship. I met him, we hit it off and he didn't think he would propose to someone, marriage was not on his mind. When he asked me, it wasn't planned. It was in a flow and after meeting me, in literally over a month, he proposed to me. There were no second thoughts," she gushes about Zaid, son of music director Ismail Darbar, who proposed to her in July.
Having been in relationships in the past, some of which she spoke about, Gauahar admits she was in a happy space and wasn't looking for a relationship. "Especially during the lockdown, I was seeing life from a different perspective. I wasn't looking for love and when I met him, it wasn't like I had butterflies in my stomach instead it was more that I met my human. I could connect to him, he can handle me, understand and take care of me, love me and be my best friend. It is a little unbelievable when people hear our story. Our families know that this was meant to be," she shares, adding he is too cute.