Gauahar Khan And Zaid Recall Getting Emotional At Their "Nikaah", Reveal Their Baby Plans
In a recent interview, Gauahar Khan and Zaid Darbar talked about their plans to start a family and shared a touching moment from their 'nikaah' ceremony. Popularly known actress and dancer Gauahar Khan began her career as a model before becoming a household name after winning the trophy of the controversial reality show Bigg Boss 7.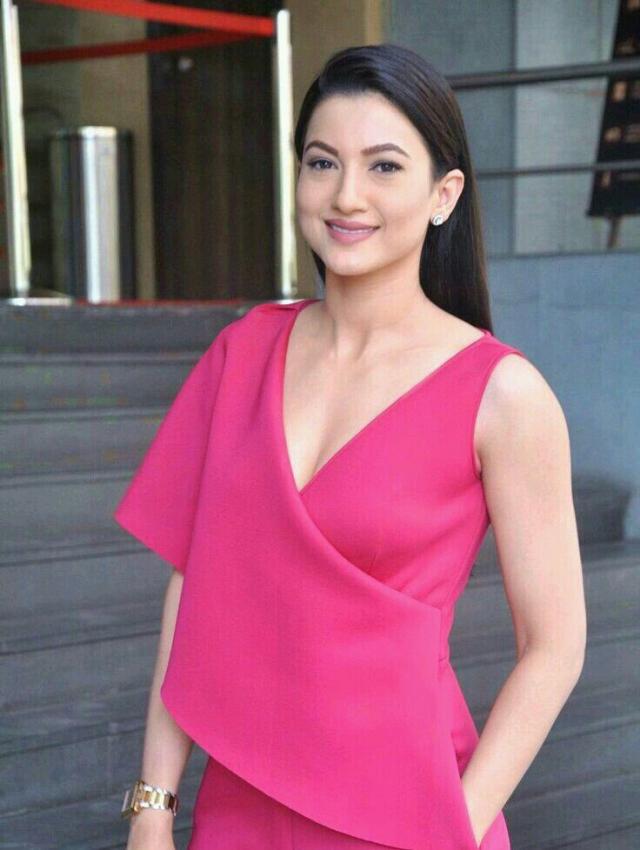 On December 25, 2020, the outstanding beauty married the love of her life, Zaid Darbar. For the uninitiated, the couple met at a grocery store during the lockdown, and that was the start of their sweet love story. In a recent interview with a leading news portal, Gauahar Khan and her husband, Zaid Darbar, discussed their life after marriage and explained why they married in three months.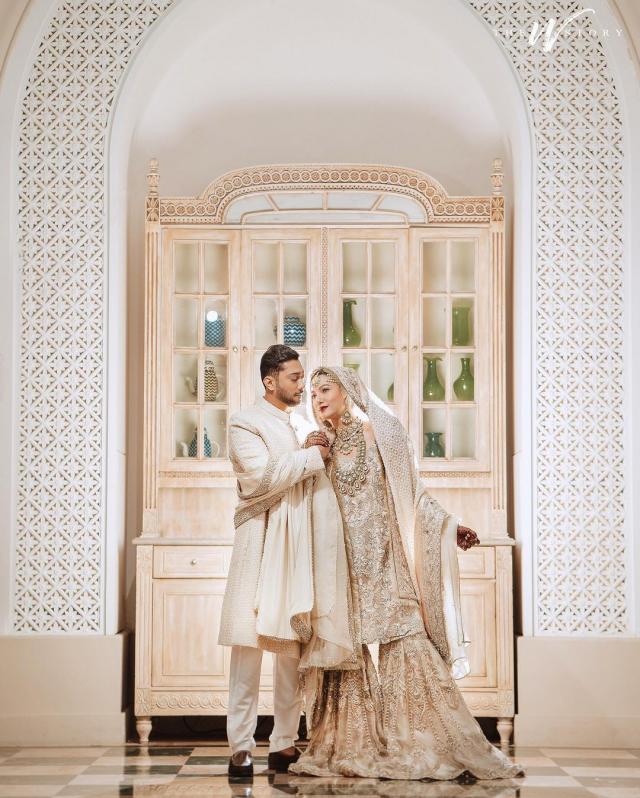 The actress recalled her days as a model, revealing that she was once labelled "boring." The couple also discussed their plans to become parents. In an interview with ETimes, Gauahar Khan and her husband, Zaid Darbar, discussed some of the interesting aspects of their married life. People would wonder why they were so eager to marry, and Gauahar explained that her late father was destined to witness and bless their wedding. She stated: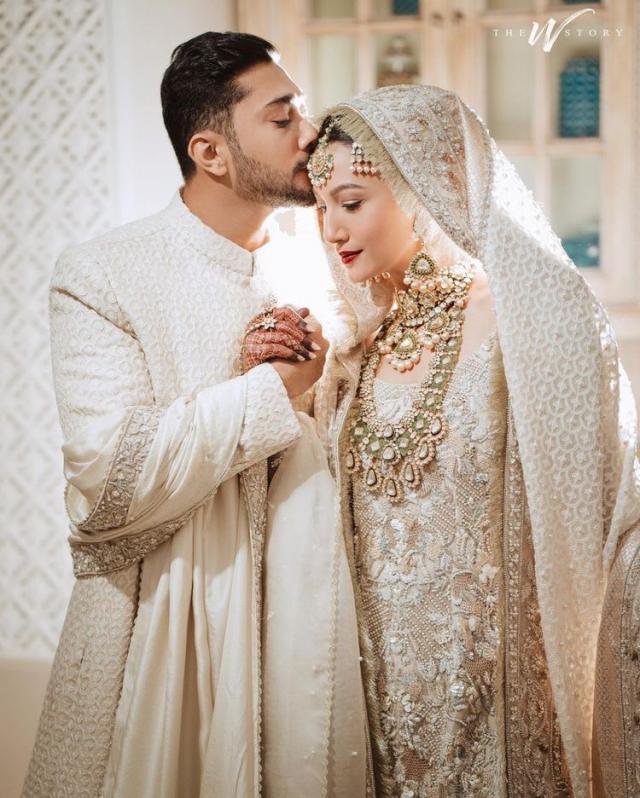 "People would often ask us, why are you guys in a rush to get married. Itni kya jaldi hai ke 3 Mahine mein Shaadi karni hai, that time we did not realise why we were in a rush. Now when we think we realise that my dad was destined to be and see our wedding that's the reason we were pushing it to happen early. Until that time we didn't know that my father was sick. It was my dad's prayers and it was meant to be."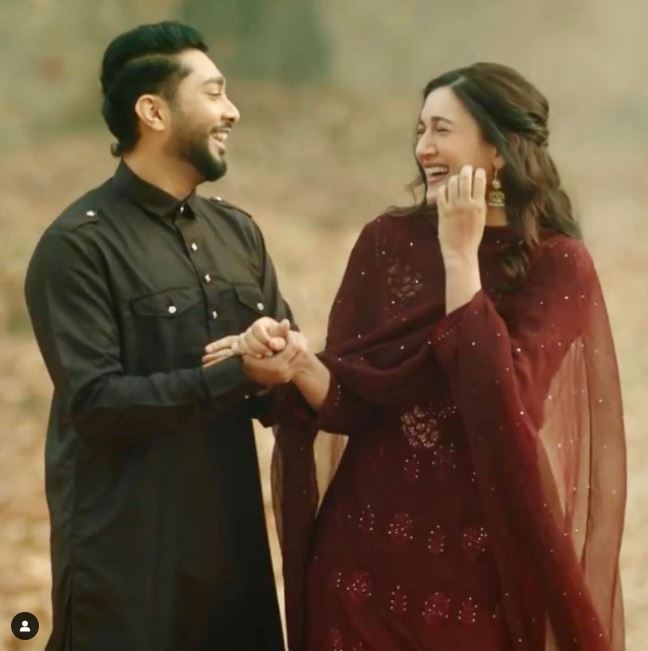 Moreover, she revealed that her husband, Zaid, became emotional during their nikaah ceremony and that she, too, was crying because her brother and sister were unable to attend the festivities. Gauahar recalled the moment when the parda between them collapsed, stating: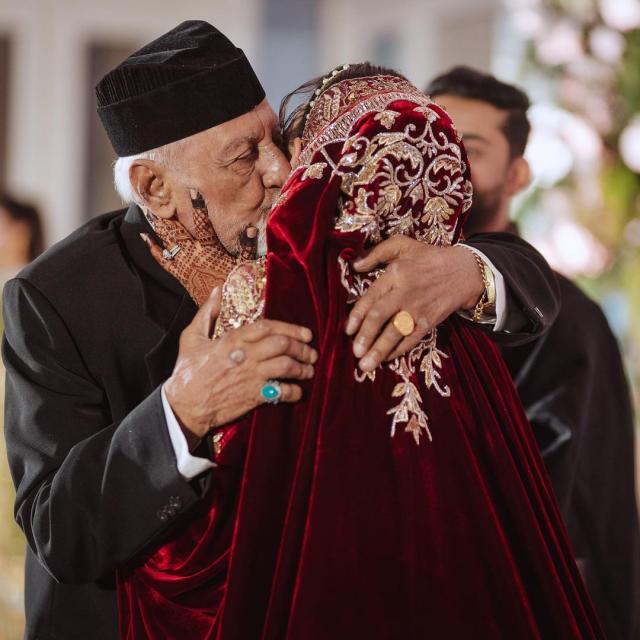 "Whenever I used to show him any video of a groom crying for his bride, he would laugh. But during our wedding his entry was first and he sat on his spot, and I had no idea because he was sitting on the other side and between us there was a parda and I sat on the other side. I was already crying because my brother and sister couldn't attend my wedding. I sat and tried to peep on to the other side of parda and saw him wiping tears. I was shocked and the moment the parda fell down and we saw each other in the mirror, he was crying and I started laughing and crying both looking at him."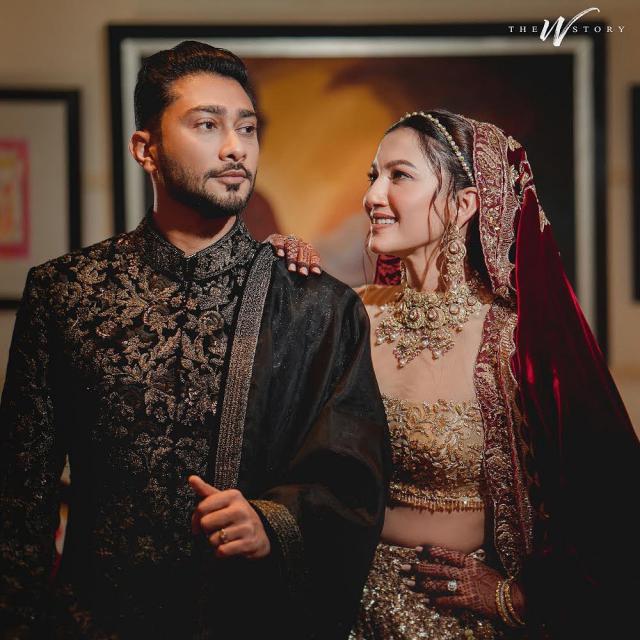 Gauahar and Zaid's fans have been waiting for their favorite couple to announce their happy news since they married. In the same interview, Gauahar stated that they want to have a child and that her in-laws are not pressuring her to do so. Gauahar revealed that the previous year had been extremely hectic for her:
"I do want to have a baby inshallah, we do want to. My last year has been super hectic, I didn't see Zaid enough during that year. There was constant shooting happening. Now, whenever the almighty blesses us, Inshallah we will start a family. We don't have any plans that we don't want to do for the next two years, three years, plus aisa bhi nahi hai that I have any pressure from in-laws or my mother. When God wills inshallah we will have a baby."