In her response to dating Lalit Modi, Sushmita Sen implied that it was not for financial gain. Do gold digger ladies exist or is this a myth that has been carefully cultivated? Former Miss Universe Sushmita Sen when her boyfriend Lalit Modi made an official announcement of their love on July 14, 2022.  Even if the actress spent her entire life working for social change, it only took a few seconds for online users to surmise that Sushmita is dating 58-year-old Lalit only because he is wealthy. The actress has now spoken out about being referred to as a "money digger" for the first time.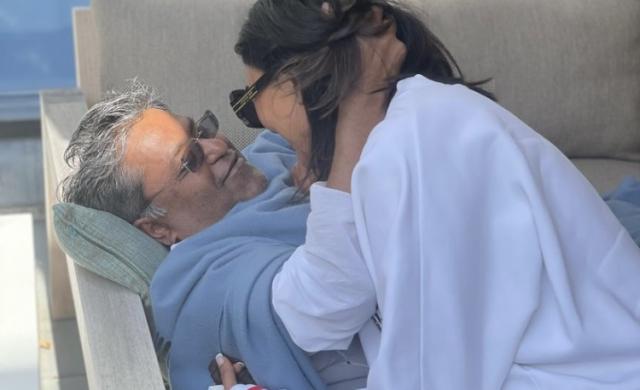 Sushmita Sen reshared a piece from acclaimed author Huma Tanweer that discussed her and Lalit's romance on August 31, 2022, on her Instagram stories. The author of the piece discussed Sushmita's well-known exchange, which she had previously shared in past interviews about purchasing her own diamonds.  She also discussed the prejudice when Sushmita was called a gold digger for dating a man who was wealthier than her. Sushmita wrote a note on top of it after agreeing to the same, which reads as follows: "Words have power."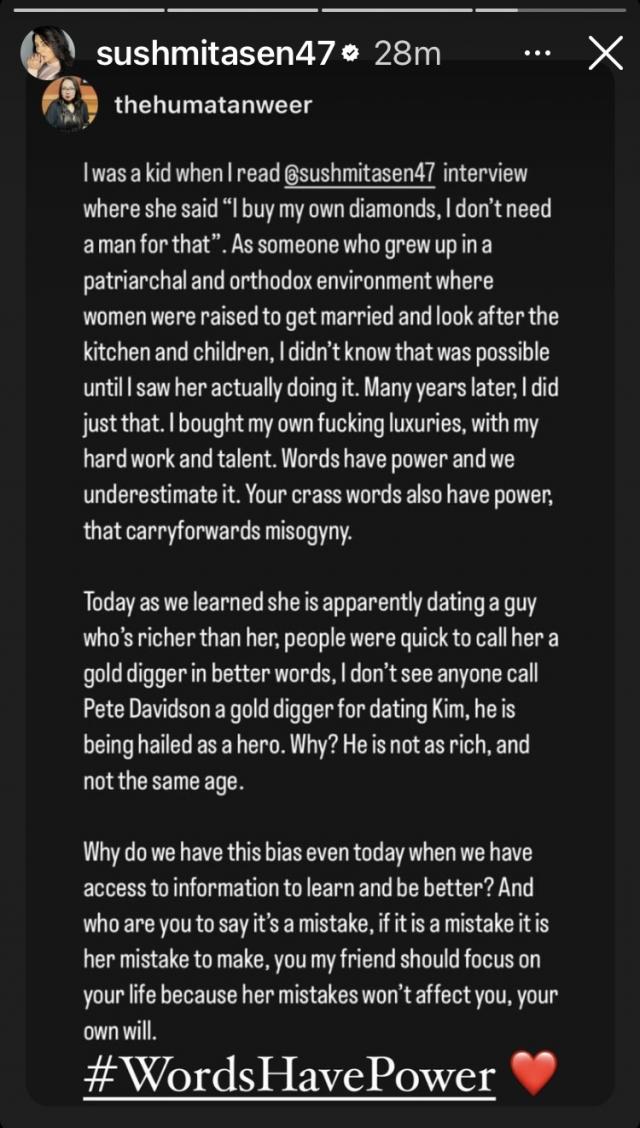 Previously, in 2018, Sushmita Sen was dating Rohman, a model from Noida who was 15 years her junior. Before deciding to end their three-year relationship in 2021, the two had been together steadily. Sushmita frequently appears in public with her ex-boyfriend Rohman even after she started dating Lalit, demonstrating that ex-lovers may still be close friends.  Rohman Shawl had reacted to Sushmita's friendship with Lalit Modi in an earlier interview with Pinkvilla. He had expressed his joy about the development and his admiration for Lalit: "Let's be happy for them na. Love is beautiful. All I know is if she has chosen someone, he is worth it!"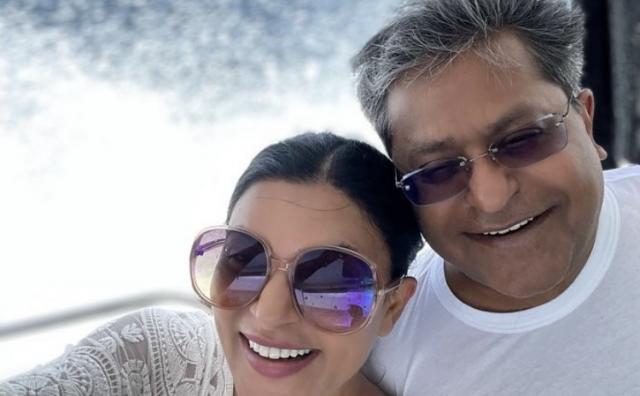 In a previous interview with Zoom TV, Sushmita Sen was questioned about if she cherished any diamond jewellery that Rohman Shawl had given her. The actress had admitted that she forbade acquaintances from giving her diamonds in response to this.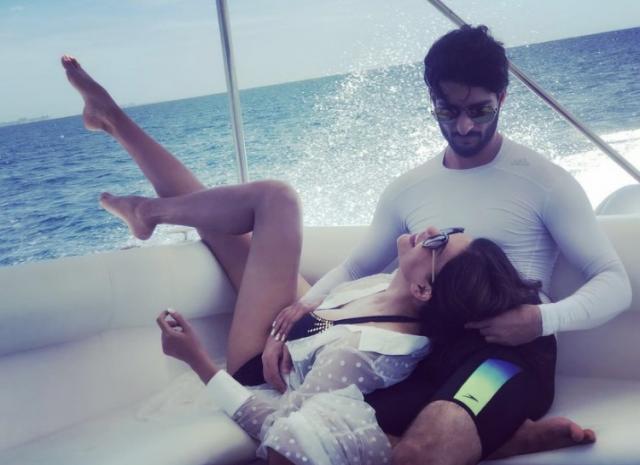 She continued by saying that she prefers to buy things rather than accept them as presents. She said this: "It was a ten-cent diamond with a pure gold band that had an open-ended thing that could be adjusted for size. After that, I graduated slowly to 22 carats."