Disha Patani Dines With A Serbian Model After Her Breakup With Ex-BF, Tiger Shroff, Here's How Netizens Reacted To It!
Disha Patani, a well-known actress, reportedly began seeing a Serbian model immediately after splitting from her ex, Tiger Shroff. Disha Patani, a well-known actress, is no longer seeing her longstanding ex-boyfriend, actor Tiger Shroff. While there are ongoing media reports regarding their alleged dating relationships, concrete evidence of those relationships is still out of the media's grasp. But eventually, after much hush-hush, Disha Patani was seen in Mumbai city eating supper with an unknown male. The actress's devoted following has been asking whether he is the man who replaced Tiger in Disha's life after seeing glimpses of the project that have already gone viral on social media.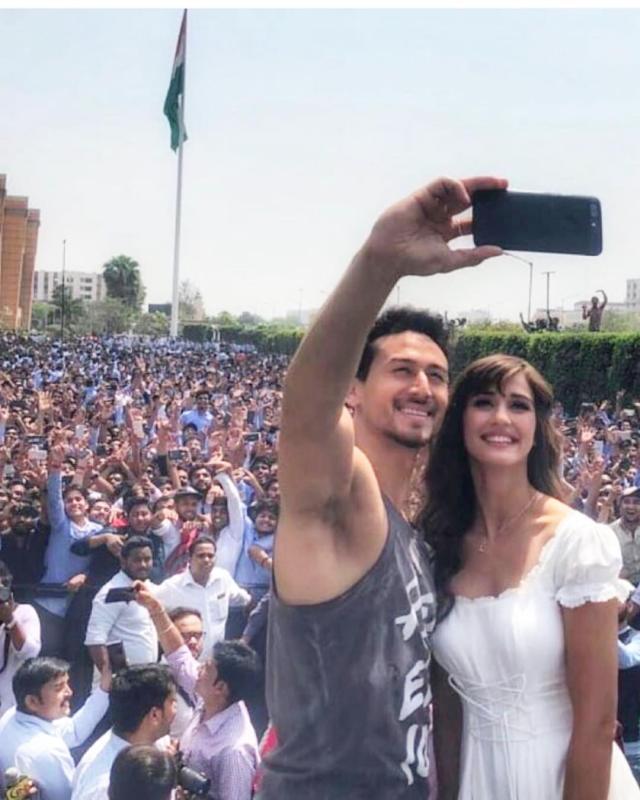 Tiger Shroff and Disha Patani split up, according to a story in the Hindustan Times, after experiencing years of on-and-off romantic drama as well as some unresolvable problems. Tiger and Disha haven't spoken publicly about their split since it occurred, though, so it's unclear what led to their decision.
Disha Patani was observed dining out in Mumbai on November 7, 2022, with an unidentified man. The actress looked stunning as usual in a lacy maroon crop top that she matched with blue jeans and white sneakers for a laid-back appearance. On the other side, the mysterious man who was with Disha appeared dashing in all-black attire. When the media took pictures of the pair, they had just exited a black Mercedes and were heading inside a restaurant. As soon as the images and videos from the same went up on social media, rumours that Disha was dating the enigma man began to circulate.


In addition to this, internet users began making fun of Tiger Shroff after it was claimed that his ex-girlfriend had supper with an unidentified man. Some individuals were able to identify the mysterious man who was seen with Disha Patani shortly after his images appeared on social media. Aleksander Alec Ilic, Disha's personal trainer and close friend, was, according to numerous stories, the mysterious man who was seen with her. Aleksander Alec, a Serbian fitness instructor who has been seen with Disha on a few occasions in the past, is for the uninitiated.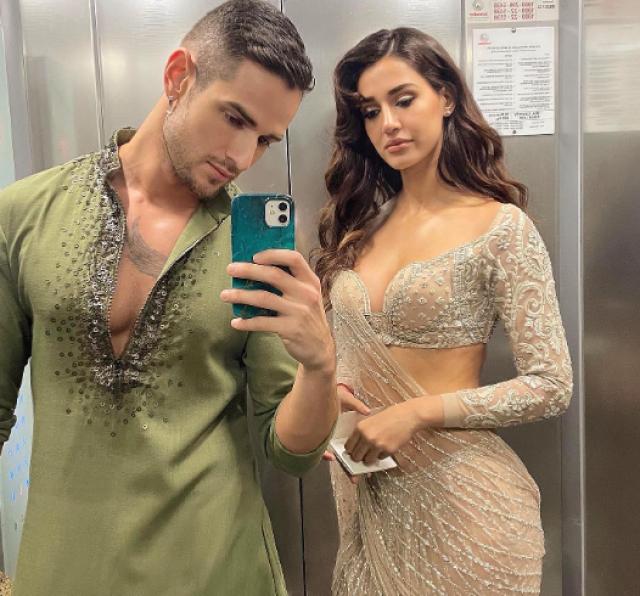 Aleksander Alec Ilic posted two separate messages on his Instagram account on October 25, 2022, to wish his followers a happy Diwali. The pair could be seen posing for a selfie inside a lift in the breathtaking selfie he shared in the first post with her close friend and fellow actress Disha Patani. While in the second, Aleksander could be seen posing with Tiger Shroff, an actor and Disha's ex-boyfriend. The same description for both photos was uploaded by the Serbian model, and it read: "Diwali vibe #diwali #diwalifaral #diwalioutfit #celebration."