Dhvani Bhanushali Files Complaint Against A Man For Misbehaving With Her After Her Pilate Session
Dhvani Bhanushali is one of the known playback singers in the Bollywood industry. the singer has also been featured as an actor in her own videos that have gone viral. Over time, Dhvani has made her mark in the industry with back-to-back hit songs. The fan following of this young artist has also gone up tremendously in past few years.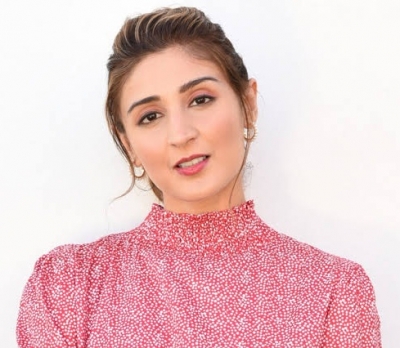 However, sometimes the fans or the general public crosses their lines with these celebrities. Recently a similar incident occurred with Dhvani wherein she had to file a complaint against a man. According to reports, Dhvani had finished her pilates session when a man misbehaved with her. The fan is reportedly a fan of the singer, she immediately took action against the man. Dhvani called the police and in the videos shared by the paparazzi, a police van could be seen outside the pilates studio.
In the video, police officers could be seen arriving at the place and filing a complaint. Till now there are no further details about the case as the officials are still handling the matter and investigating it. However, this is not the first time when a celebrity has faced such an issue.
View this post on Instagram
A few months back, Hrithik Roshan's video had gone viral in which a man tried to grab his hand and nearly pushed him. In another video, Shah Rukh Khan was stepping out of the airport when a man held his arm and clicked a selfie. The actor got furious at this fan but his son Aryan calmed him down.