Terence Lewis is one of the most popular choreographers in Bollywood and his appearances in Dance Reality TV shows keep him on top of everyone's mind. He is one of the judges in India's Best Dancer and in one of the episodes, Nora Fatehi attended the show as a guest. Now, the two were getting on the stage to do a pranaam and the camera caught something. While going out, Nora Fatehi was ahead of Terence Lewis and he could be clearly seen staring at her butt and then accidentally slapping it while taking his hands out. While some have concluded it as an accident and bad camera angle, there are many who claim it to be intentional and have slammed him for the same.
A social media user wrote, "Has Nora Fatehi said anything on what clearly is a bad touch by Terence Lewis? Did Urvashi Rautela spoke agnst Boney Kapoor? To be in industry, everyone has to compromise. Some even have to call people who do casting couch as Biggest Feminists." While another wrote, "What the hell This is Gross Can somebody ask him for an explanation… It clearly looks intentional."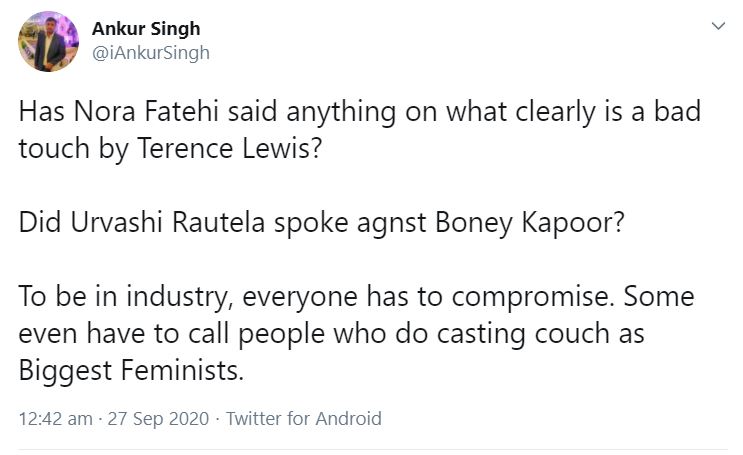 Another user slammed the choreographer and said, "This creep is Terence Lewis He is doing this on tage to a known face… No, It's not a slip of hand.! Where are those Bollywood Feminists who mocked Sunil Gavaskar.? Can Anushka Sharma say something about this.? #SushantEarthDay #BollywoodDrugShame." While the video is going viral and how we wonder how Terence and Nora would react to it. The video clip seems to be from an early episode when Nora had replaced Malaika. Click here to watch the video.