Breaking: Kangana Ranaut Calls Actress Urmila Matondkar A 'Soft Porn Star'; People Call Out For Hypocrisy
Kangana Ranaut has been in controversies and limelight ever since the death of Sushant Singh Rajput. She has been thoroughly vocal about the case and when the drug angle came out she came up and said that she can expose some names of the drug mafia if the NCB wants her to. This has gotten a lot of backlash from different people of the industry. A day before yesterday Jaya Bachchan spoke against Kangana Ranaut and now senior actress Urmila Matondkar has come out to slam Kangana. And in return, Kangana gave a blasting interview where she even called Urmila a soft porn star.
Talking to Times Now, Kangana Ranaut said that she saw a very derogatory interview of Urmila Matondkar today in which she was talking about her and was 'teasing' her throughout the interview. "Pulling faces, making a mockery out of my struggles, and attacking me on the basis of the fact that I'm trying to please BJP for a ticket. Well, one doesn't have to be a genius to figure for me it isn't very difficult to get a ticket," she said.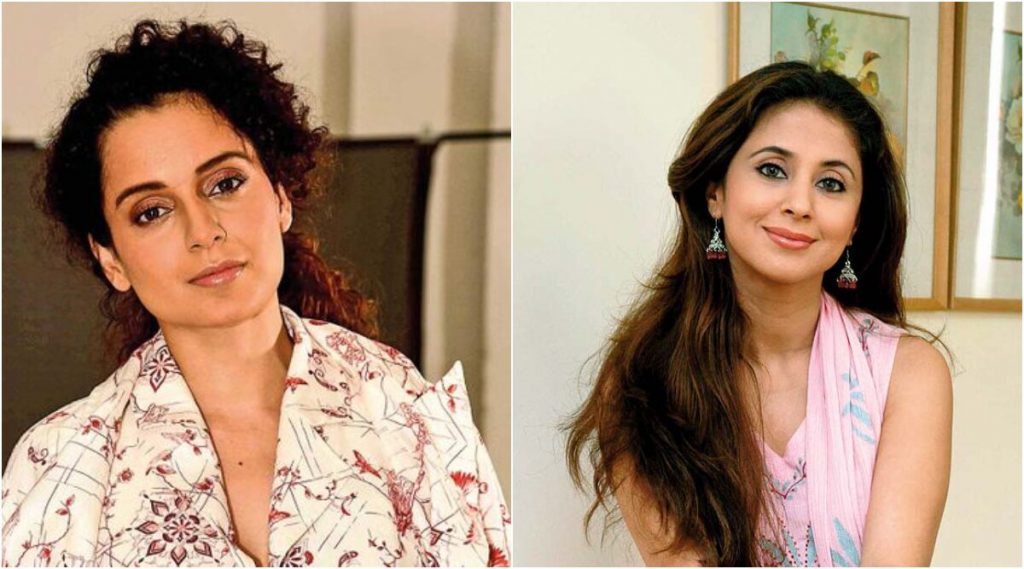 Further, she added, "Even Urmila, she is a soft porn star. I know it's very blatant. But she isn't known for her acting for sure. What is she known for? For doing soft porn right? If she can get a ticket, why won't I get a ticket?"
Urmila Matondkar in her interview with India Today said, "The entire country is facing the menace of drugs. Does she (Kangana) know Himachal is the origin of drugs? She should start from her own state." Urmila Matondkar also questioned why Kangana Ranaut didn't give information to the police about the alleged drug nexus, "Why did this person who has been given Y-security from the taxpayers' money didn't give information about the drug nexus to the police?", she asked.