Bigg Boss 16: Shehnaaz Gill's Fans Disappointed Seeing Her Supporting #MeToo Accused Sajid Khan: Read Story Here!!!
Shehnaaz Gill received a lot of backlashes when he appeared on Salman Khan's show, "Bigg Boss 16," for his support of #MeToo accuser Sajid Khan. On October 2, 2022, the contentious reality series Bigg Boss 16 made its national broadcast debut. As soon as producer Sajid Khan entered the Salman Khan-hosted programme, fans began to pay close attention. The cause of it was allegations made by six well-known Bollywood actresses and models that the producer had sexually assaulted them. Paula, Saloni Chopra, Rachel White, Aahana Kumar, Mandana Karimi, and an unidentified female journalist were the six actresses.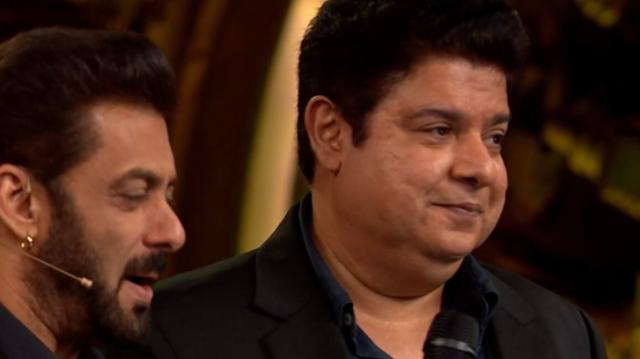 In recent years, Sajid Khan's career has experienced numerous downshifts on the professional front. His final two films as a filmmaker, Himmatwala and Humshakal, were financial disasters and damaged his reputation in Bollywood. According to rumours, Sajid Khan will make a comeback with the movie 100 Percent, whose script he would also reportedly write.


At the Bigg Boss 16 premiere, Salman Khan introduced his close friend and director Sajid Khan before calling him to the stage. The filmmaker received well wishes from numerous celebrities, including Shehnaaz Gill and Kashmera Shah. The director was understandably both thrilled and anxious about the thought of taking part in the show. However, when Shehnaaz's video message for Sajid Khan was shown on the big screen, the internet crashed and even her ardent supporters found it intolerable. Shehnaaz's video message to Sajid was viewed by many viewers as the "lowest moment" of the event. Here are a few responses: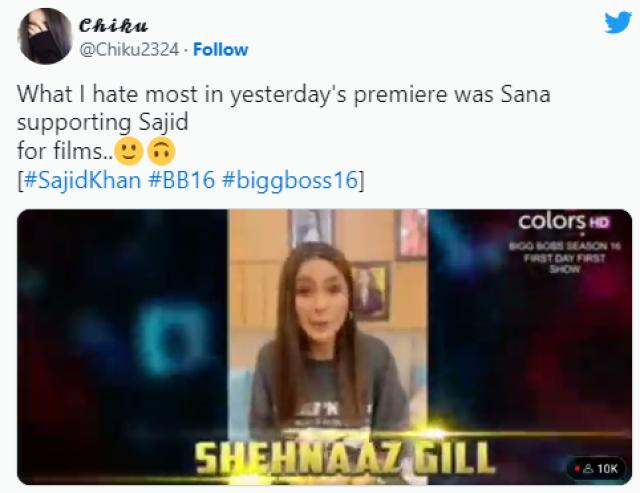 The director spoke openly about the #MeToo movement's accusations of sexual assault against him during his presence on Bigg Boss 16's launch, which aired during Sajid Khan's appearance on Salman Khan's show. The director acknowledged that he had a really difficult few years. Additionally, Sajid mentioned how his life has experienced numerous ups and downs. Looking back at the same thing:
"Last four years se main ghar par baitha hoon, not really getting much of work. Toh jab Colors ki team ne mujhe invite kiya to I just felt ki it's time ki main ghar main bhi jaun, thoda apne baare me bhi sikhu. Maine zindagi main bohot utaar-chadav dekhein hai. Pichhle chaar salon main bohot niche."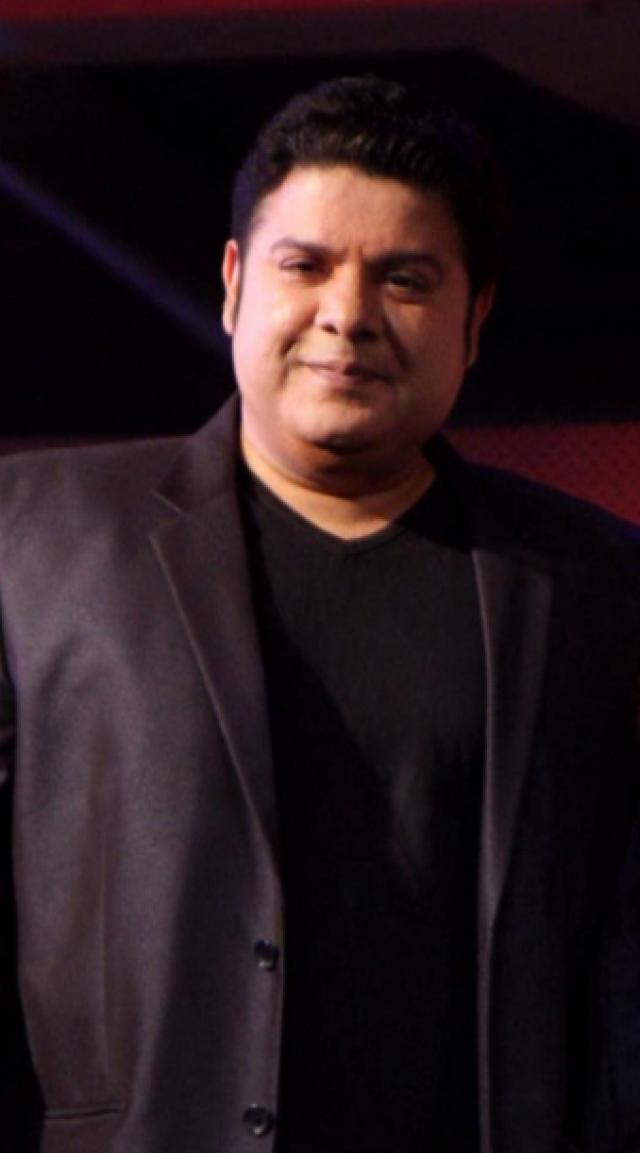 Sajid Khan responded to the accusations made against him with an official statement earlier this year. The director recounted how his contribution to the movie Housefull 4 went unacknowledged. Sajid Khan had disclosed how his family had responded. "In the wake of the allegations against me and the pressure being put on my family, my producer and the stars of my film Housefull 4, I must take the moral responsibility of stepping down from my directorial post, till the time I can allay the allegations and prove the truth… Request my friends in the media to kindly not pass judgment till the truth is out."