Bigg Boss 13 Spoiler: Mahira Calls Rashami Desperate For Men, Says "Pehle Paras chahiye tha, fir Arhaan, ab Asim! "
It seems that the Bigg Boss house is literally turning into a battleground and every day we can see new fights erupting amongst contestants. There have been a number of fights and the latest one is between Rashami Desai and Mahira Sharma. Now that Arhaan Khan has been evicted, Rashami Desai has no one to rely on and has become an easy target of the inmates.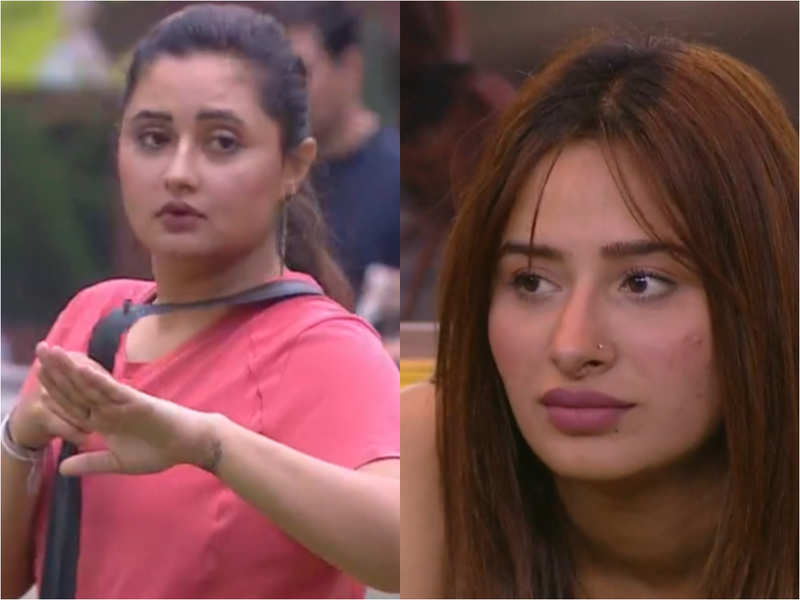 In the upcoming episode, we will see a lot of contestants trying to drive a wedge between them. The captaincy task commences too and it gets ugly soon with housemates getting hurt. Meanwhile, Mahira Sharma and Rashami Desai also get into a heated argument. In the bid to win the captaincy task, Asim accidentally hurts Mahira Sharma. Meanwhile, inside the house, Rashami Desai and Mahira Sharma get into a war of words once again. Mahira screams at Rashami saying, "Pehle Paras chahiye tha, fir Arhaan chahiye tha, ab Asim chahiye." She then calls her Rashami aunty, and during her rant, Sidharth can be seen smirking and enjoying the fight in the background. Rashami gets frustrated and touches Mahira Sharma's feet.
Meanwhile, Vishal Aditya Singh, Madhurima Tuli, Shefali Bagga, Shefali Jariwala and Mahira Sharma got nominated for eviction.