The biggest controversial and most liked show, Big Boss 13 is doing great. To add more twist, Shefali Jariwala, who got evicted last week, once again will be entering the house as a connection of Paras. Here is what all Umar Riaz feels on Shefali Jariwala's statement about his brother, Asim, hitting on her. He opened up in an interview with SpotboyE. Here is what all you need to know.
Shefali Jariwala is entering the house once again!
She hasn't done anything all these weeks. What is she going to do in these five days? It's a complete waste of money by Colors TV to send her inside again. I feel instead of Shefali Jariwala, they should have sent Shefali Bagga, who was anytime stronger than her.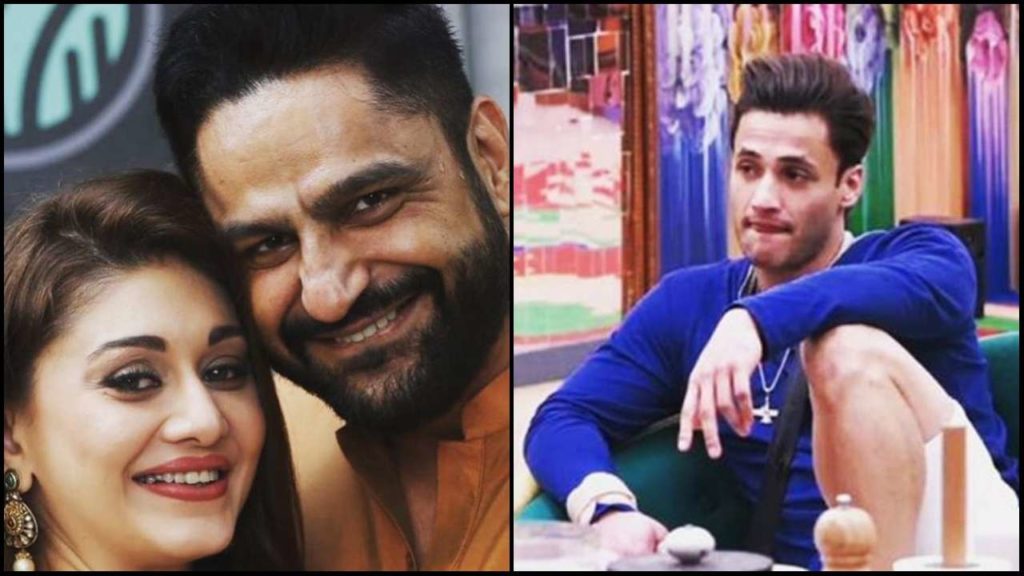 And we hear that this time she will be supporting Paras Chhabra…
By doing so, she is again calling for shame! I don't know if she has seen the videos where Paras has called her "Billi aankhon wali" and also said "never to trust people with cat eyes."
But Shefali's husband, Parag Tyagi was upset with Paras. How did he not tell Shefali anything?
I think Parag and Shefali are hypocrites. Why just Shefali? Parag himself told me that he hates Paras Chhabra, And then he goes inside the house and hugs him! I think both are playing games in their own ways and now have fallen so low with it.
After coming out of the house, Shefali had made a statement that Asim was hitting on her…
I really liked Shefali as a person even though she was against Asim. During arguments in the house, I didn't see her misbehaving with anyone and she used to watch her words carefully. I felt that showed her class. About Asim and her equation, I would just say that I used to find her very tomboyish and because of that even when we saw her sitting cozily with Asim, it never looked awkward or vulgar. It was always taken in a healthy way but now she has started using that in her favour and against Asim. I was shocked seeing her call Asim "Nalla". Even then I though that she must have said it in the spur of the moment but she has continued with it even after the show is over for her.
Go on…
I want Shefali to watch her interviews again and I am sure she would be ashamed of herself. Ditto for her husband Parag Tyagi, who just to get some publicity, recorded that video where he threatened Asim. It was such a flop attempt.
Why do you feel Shefali and Asim's equation changed drastically?
The equation between Shefali and Asim changed after Vikas Gupta entered the show first time as Devoleena's proxy. You all must have noticed that post Vikas' entry, Shefali started giving excuses like, "I was with Asim only because of Himanshi". I think Vikas conveyed Parag's message to Shefali that her closeness with Asim is not looking good and he isn't okay with it or maybe what Paras said about her must have irked him. That's why Shefali changed her game totally and switched groups.