Bhojpuri Actor And Minister Manoj Tiwari To Welcome Third Baby At The Age Of 51
Bhojpuri actor, singer, and BJP chief Manoj Tiwari is on cloud nine as he's all to become a father for the third time. The actor is already 51 years old and is a father to two kids and now will welcome his third child. The actor has not been doing any movies lately and has been concentrating on his political career and keeping connected with his followers.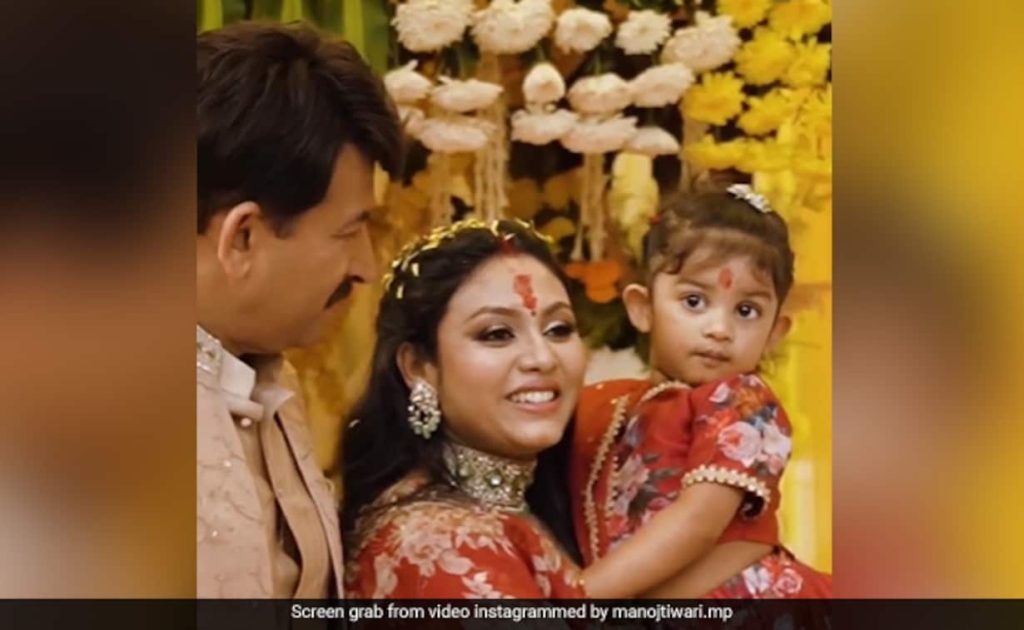 Manoj Tiwari took to his social media handle and dropped a few photos along with his wife sharing the good news. Manoj Tiwari and Surbhi Tiwari have been breaking all the old-age stereotypes of having babies in their 20s. the duo is looking extremely happy in the baby shower photos shared by the couple. "You cannot express some happiness in words, you can only feel it," wrote the minister.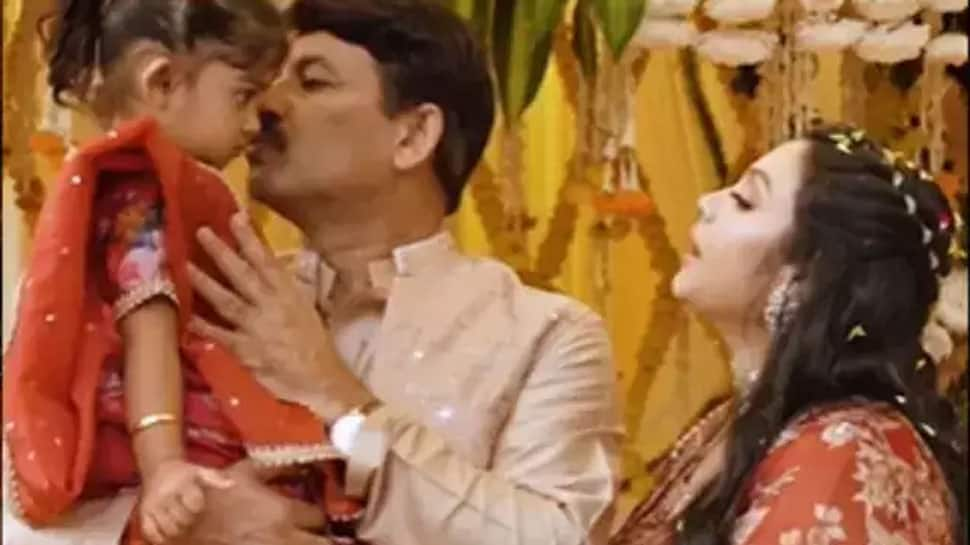 As soon as the photos and videos shared by Manoj Tiwari went viral, his colleagues and fans started congratulating him. "Congratulations Manoj ji," wrote one user, "this is a big and heartwarming news," commented another user, "Manoj ji hearties congratulation for becoming a father for the third time," wrote another netizen. In the videos and pictures, Manoj Tiwari is looking dashing in a beige sherwani while his wife is looking beautiful in a red Lehengha Choli.
Manoj Tiwari has a young daughter named Rithi from his first wife Rani Tiwari. Rani and Manoj decided to separate after 11 years of married life. He welcomed his second daughter in the year 2020 and now the couple is preparing to bring another life in their home.