"Ashram Hai Bhai" Virat Kohli Tells Fans Taking His Picture On Spritiral Trip With Wife Anushka Sharma
Cricketer Virat Kohli, and his wife, actress Anushka Sharma, recently visited an Ashram in Uttarakhand. Their religious pilgrimage came before of the cricketer's Gavaskar Trophy tour, which begins on February 9. Pictures and videos of the pair visiting the holy site went viral.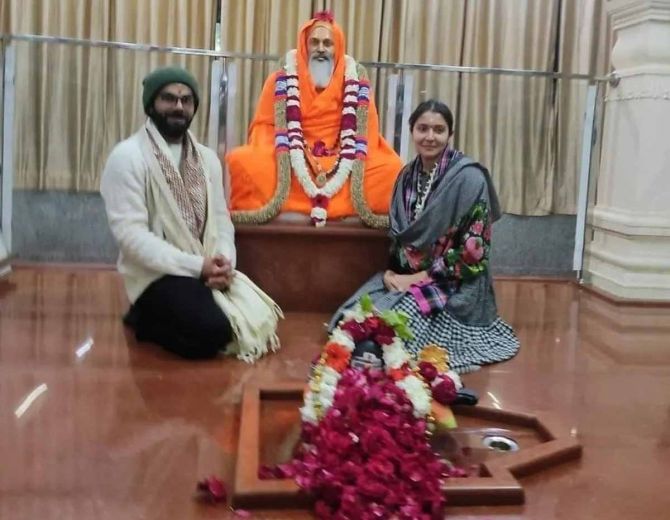 According to fan pages, Virat and Anushka paid a visit to Swami Dayanand Ji Maharaj's samadhi at Swami Dayanand Ashram in Rishikesh. While there, the cricketer took photographs with several of his admirers. However, one video of Virat gently requesting supporters not to take videos have been circulated on Twitter.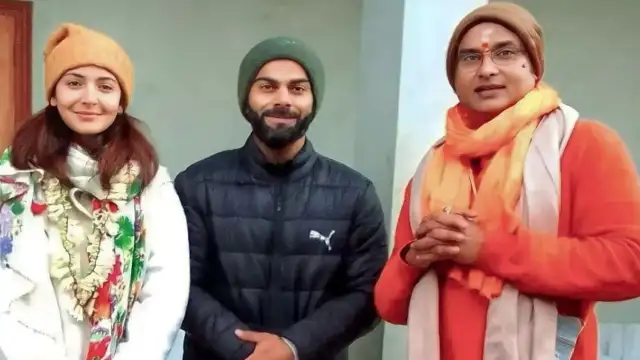 Virat Kohli is seen sitting down in the footage, surrounded by a throng. A fan offered him a phone, apparently for a selfie, while he was signing a ball. The cricketer, on the other hand, was eager to remind him of the religious setting in which they were staying. "Bhai Ashram hai yaar ye," a dejected Virat is heard saying politely to his admirers.
Virat kohli suffering from success 🔥👑 pic.twitter.com/PDfE7vtu5H

— Ameee ♥ (@kohlifanAmeee) January 31, 2023
In the video, Virat is seen sitting on the floor while her fans approach him for selfies and autographs. Now, some more images from the couple's spiritual tour are going viral. In the pictures, Virat Kohli could be seen holding his daughter on a mountain trek. while actress Anushka Sharma also dropped a series of photos in which she showed the scenic beauty of the forest and mountains. In one of the pictures, Virat could be seen holding Vamika upside down as she touches the lake water. Anushka also showed a picture in which she is holding a wildflower or plant.