The most recent promo of director Karan Johar's show, Koffee With Karan season 7 featured a brother-sister duo, Arjun Kapoor and Sonam Kapoor marking it as the Raksha Bandhan week. Sonam Kapoor, the fashion icon looked mesmerizing in a black off-shoulder, ruffled sleeves black gown with her hair open. On the other hand, taking some fashion tips from his sister and girlfriend, Arjun Kapoor looked handsome in a brown suit with a contrasting pattern shirt.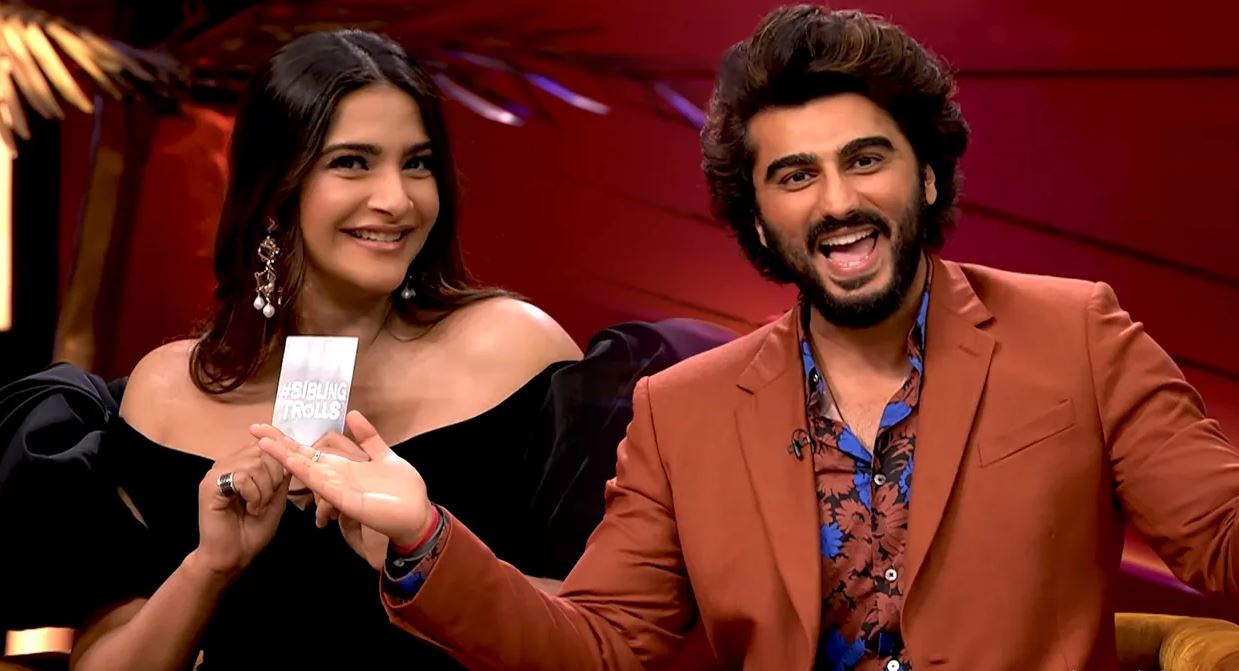 The teaser seems to be short yet funny enough to make people excited for the whole episode. The two hot topics anyone can expect from the two guests are; Sonam Kapoor's pregnancy and Arjun Kapoor's relationship with Malaika Arora.
Heavily pregnant Sonam Kapoor who recently shared a picture of her swollen feet on Instagram was looking all fine on the sets. In the teaser, she is seen revealing that her brothers have slept with all her friends and between them, "there's no one left."
Arjun felt scandalized and said, "What kind of a sister are you? What are you saying about us?" "Looks like I'm asked to come here to get trolled by my dear sister Sonam," he added.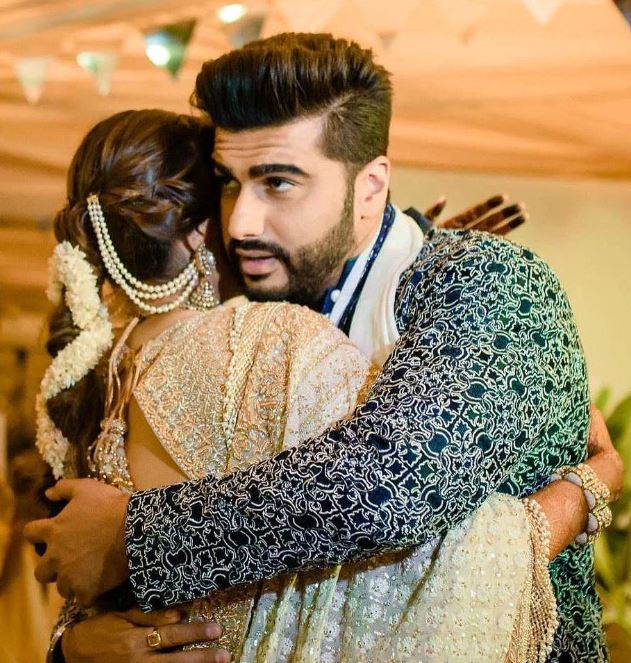 Sonam Kapoor on the other hand seemingly didn't know Ranbir's upcoming film, Brahmastra. When asked by who do you think is the man of the moment, Sonam replied saying, Ranbir Kapoor. "He's seen everywhere, he is promoting Ayan's film," Sonam said. When asked what is that film called? She replied saying, "Shiva Number 1"
Taking it back on Sonam, Arjun sighed, "You're a mess, yaar Sonam."
When asked, "How have you saved Malaika's number on your mobile?", Arjun replied saying, "I like her name Malaika."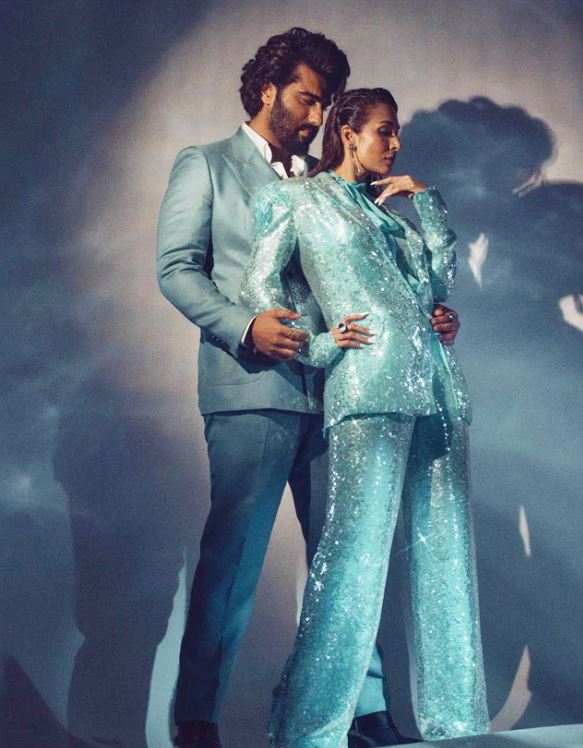 Currently, Sonam Kapoor is embracing motherhood. Sonam and Anand are going to be parents real soon and the whole Kapoor family is much excited to welcome another baby Kapoor to the family adding to the fact that in just a few months they will again be ready to welcome another baby Kapoor as Alia Bhatt and Ranbir Kapoor are also going to be parents soon.
As for Arjun Kapoor, he was last seen in Ek Villain Returns alongside John, Tara, and Disha. He is much in news for his relationship with Malaika Arora and was showered with love as they appeared together at an award function and bagged a couple's award.