Alia Bhatt Returns From London With Daughter, Raha, Netizen Says "Ye Kaun Se Angle Se Mom Lagti Hai" See Here!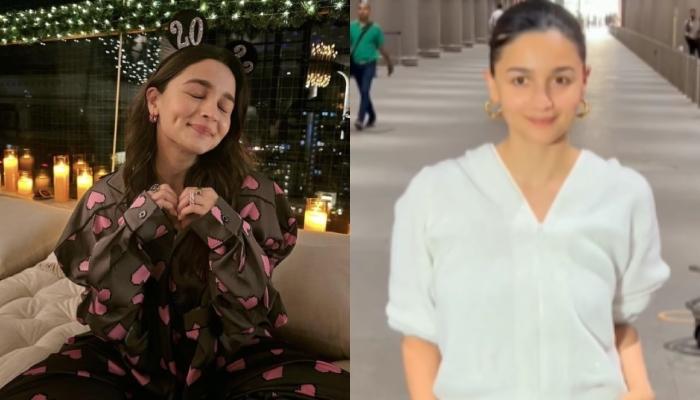 On March 28, 2023, Alia Bhatt was photographed as she returned from London with her baby girl, Raha Kapoor. The netizens were, however, in awe of her because of her dramatic makeover! Bollywood actress Alia Bhatt is a powerhouse of talent who works very hard to uphold her obligations to her job. A lovely wife to her husband, Ranbir Kapoor, and a doting mother to their daughter, Raha Kapoor, Alia is not just a fantastic actress but also a wonderful person. The actress gave birth to Raha on November 6, 2022, and in less than five months, she had regained her trim figure.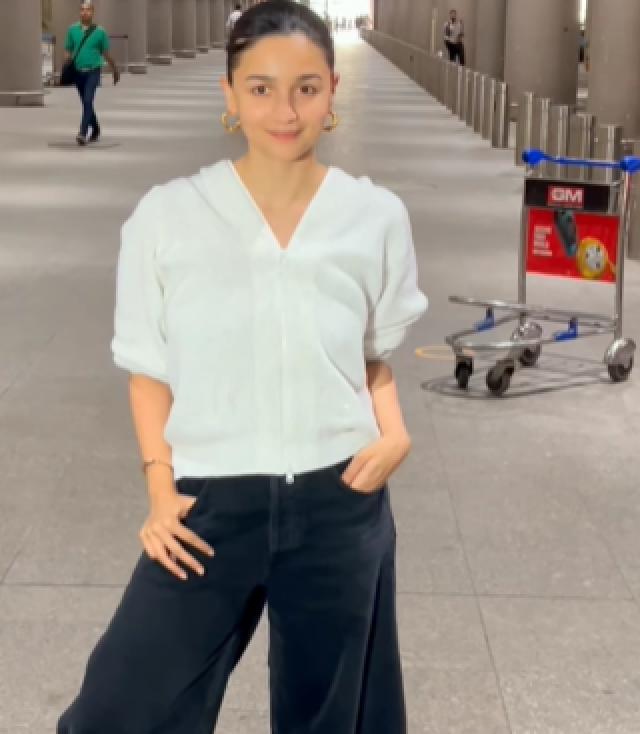 Alia Bhatt returns from London with her daughter, Raha Kapoor
On March 28, 2023, Alia Bhatt was seen arriving back in Mumbai from her family's holiday in London. Alia was accompanied by Ranbir and Raha, but the father-daughter pair chose to stay in the car rather than pose for photos. Alia chose a wide pair of black-hued trousers to go with her flowy white top for the airport look. The actress accessorised her look with hoop earrings and a tidy bun while displaying her makeup-free, perfect skin. Alia delightedly posed for the photographers before leaving in her car.  To watch the video, click here.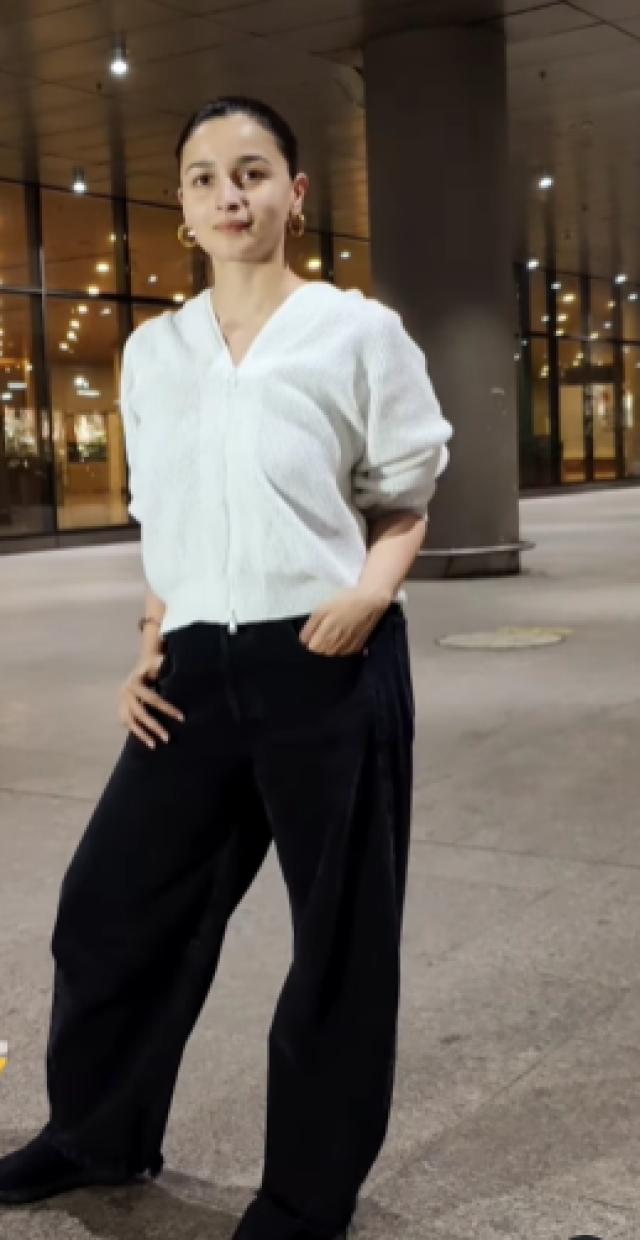 Netizens find it hard to believe that Alia is a mother
The actress is being praised by online users for continuing to look like a 22-year-old college student in pictures and videos from her airport sighting. While one individual offered a comment, "Ye kaunsi bhi angle se wife aur mom lagti hain. looking so so young like 22 years college girl", another one penned, "Raha 's mumma". Meanwhile, a third fan stated, "Can't believe she is married girl and she have a baby. Still looking teenage." Check out the comments below:


Alia Bhatt gets trolled for copying Deepika Padukone and Kareena Kapoor Khan
Apart from her glowing skin, Alia drew all the attention at the airport with her casual clothing. Internet users mocked the actress in the post's comment section for wearing loose jeans and criticised her for emulating the fashion choices of Kareena Kapoor Khan and Deepika Padukone. Anushka Sharma recently wore a similar attire in the airport, according to a user who made the observation. The internet users cruelly tormented Alia while making fun of her sense of style in clothing.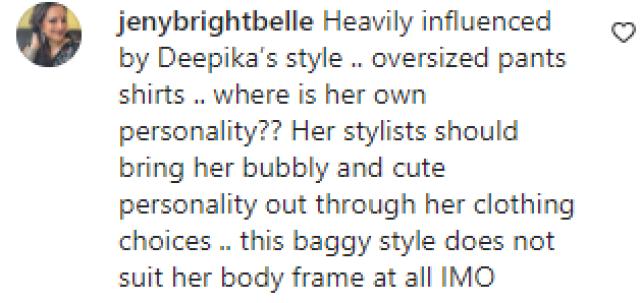 When Alia Bhatt returned to her exercise routine shortly after deciding to become a mother, everyone was in awe of how her post-partum figure had changed. The actress said she is not in a hurry to appear a specific way during an interview with the Bombay Times.
On the professional front, Alia Bhatt will be next seen in the film, Rocky Aur Raani Ki Prem Kahaani.