Aditya Narayan Accidentally Reveals His Wife Shweta Agarwal's Nickname And It's So Mushy
Aditya Narayan and Shweta Agarwal tied the knot on December 1 in an intimate ceremony. The pictures and videos from the wedding went viral on the internet which left their fans gushing. It was in November when Aditya Narayan took to his social media handle to announce that he is getting married to his ladylove Shweta Agarwal. As per the singer, the two had been dating since they shot Shaapit ten years back. Now, Aditya and Shweta are enjoying their marital bliss to the fullest and soon going for their honeymoon. In a recent interview, Aditya Narayana accidentally reveals his wife Shweta Agarwal's nickname.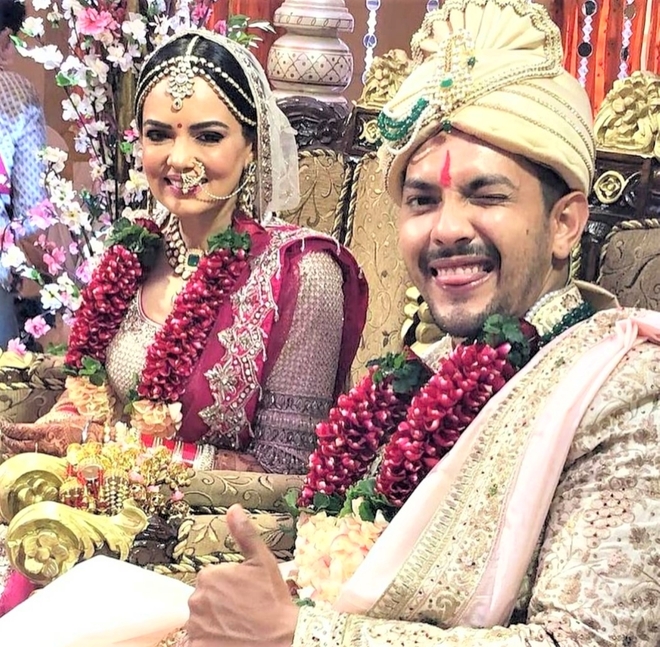 While speaking to Spotboye, Aditya Narayan revealed that his wife loves to do different things and she is free to choose a career she likes. The entertainment portal quoted the singer saying, "When it comes to our attitude to work, we define what Amitji said in Bunty Aur Babli : 'There are two kinds of people. Those who do the same work all their lives and those who use one lifetime to do everything  they can.'  I am the former, my wife is the latter. I am constant. But she has done everything. She was a chemical engineer, then an actress. Now she is a fashion designer. She does all my suits and makes clothes for others as well, primarily men. I know she wants to do organic farming. That's something even I want to try."
To this, Shweta stated, "Yes, let's do that next." And what came next left us laughing hard yet finding it adorably cute. Using her nickname, Aditya said, "Pappi (his nickname for his wife), do what you like.