When A 15-Year-Old Rekha Was Forcibly Kissed By A 30-Year-Old Bengali Actor On Set
When it comes to shooting films in Bollywood or any part of the world there are often some scenes or incidents that nobody wants to recall after the film gets over. Bollywood especially has always been in the limelight for its infamous stories about casting couch or #metoo movement. But today what we are about to tell you is going to make your blood boil.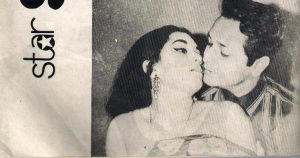 In the book Rekha the untold story, writer Yaseer Usman has mentioned a scene where the legendary actress Rekha was forcibly kissed by a famous 30-year-old Bengali actor Biswajeet without having consent from 15-year-old Rekha. In the Book, Yaseer mentions that the infamous scene was hatched by the director Raja Nawathe who was the director of the film Anjana Safar.  "The shooting of Anjana Safar was underway in Bombay's Mahboob Studio. Raja Nawathe was the director and cinematographer of the film. In the very first schedule of the film, Kuljeet Pal, Raja and Biswajeet had hatched a plan, with Rekha as the unsuspecting victim. That day a romantic scene was to be filmed between Rekha and Biswajeet. Every last detail of the strategy had been decided before the shoot," Yaseer wrote in the book.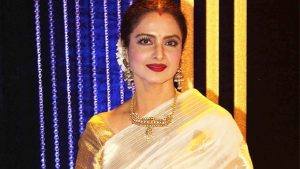 Yaseer further elaborated about the incident and mentioned, "As soon as the director Raj Nawathe said 'action', Biswajeet took Rekha in his arms and pressed his lips on hers. Rekha was stunned. This kiss had never been mentioned to her. The camera kept rolling; neither was the director ordering 'cut' nor was Biswajeet letting go of her. For all of five minutes, Biswajeet kept kissing Rekha. Unit members were whistling and cheering. Her eyes were tightly shut but they were full of tears," he wrote.
However, later the actor Biswajeet gave a statement that he shouldn't be blamed for the infamous scene as it was director Raja Nawathe's idea to catch Rekha unaware by the kiss. "It was not for my enjoyment, but important for the film. Rekha felt betrayed and was furious," Biswajeet had said.