Shilpa Shetty Leaves For Vaishno Devi As Chargesheet Is Filled Against Husband Raj Kundra; Checkout the details
It seems that the trouble for Shilpa Shetty and her family is not going to end soon as a chargesheet has been filed against her husband Raj Kundra. Raj Kundra was arrested for allegedly running a pornography app. The actress was seen on a pilgrimage at Vaishno Devi shrine in Jammu and Kashmir on the day Mumbai police's crime branch team filled a chargesheet against Raj Kundra.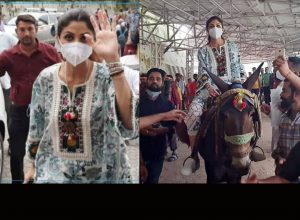 According to PTI, Shilpa Shetty arrived at the Katra on Wednesday, which is the base camp of the cave shrine. As soon as the actress arrived at the pilgrimage spot, Shilpa was accompanied by the police who took her to shrine on a horse. Talking to the media Shilpa said, "I am very happy to be here. It was due to the goddesses' call that I came all the way to pay obeisance to her".
Shilpa Shetty was away from the lime after Raj Kundra was arrested in July. A few Whatsapp chats had also been circulated online which had Raj Kundra as their admin of the group, discussing the plan B and strategy for pornography content.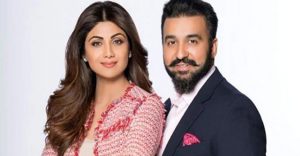 Shilpa returned to the work after a week and was also actively promoting her upcoming film Hungama2. She was regularly posting about 'Strength and faith amid the arrest of her husband and called the whole situation challenging. "Yes! The past few days have been challenging, on every front. There have been a lot of rumours and accusations. A lot of unwarranted aspersions on me cast by the media and (not so) well-wishers as well. A lot of trolling/questions posed… not only to me but also to my family. MY STAND… I HAVE NOT COMMENTED YET and will continue to refrain from doing so on this case as it is subjudice, so please stop attributing false quotes on my behalf. Reiterating my philosophy of, as a celebrity "Never complain, never explain". All I will say is, as it's an ongoing investigation, I have full faith in the Mumbai Police & the Indian judiciary," she had written on Instagram.