Sara Ali Khan Injured Her Nose; Apologies To Saif Ali Khan And Amrita Singh By Saying 'Naak Kaat Di Maine'
Sara Ali Khan is among the top actresses of Bollywood today, the diva is always active on her social media handles specially Instagram. She loves to share her impromptu shayari as well as knock-knock jokes to keep her fans and followers entertained.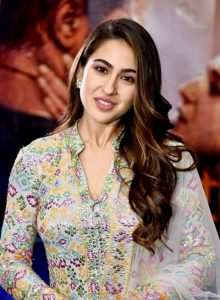 Over the past few years, Sara along with her brother Ibrahim Khan has shared several hilarious videos. However, this time the Kedarnath actress had a very shocking post to share with her fans, Sara revealed her injured nose on her Instagram handle. But there's a twist to the news, Sara being Sara showed her bleeding nose by cracking her favourite knock-knock joke which left her followers laughing but concerned.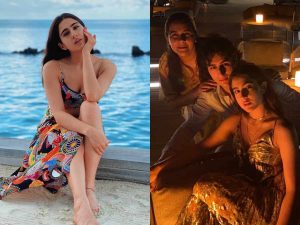 Sara gave a goofy yet hilarious caption to the post "Sorry Amma Abba Iggy Naak kaat di maine." In the video, the diva could be seen showing her bleeding nose and she could be heard saying "Knock Knock, knock who?" Then she gently removed the cotton from her nose and said, "Knocked Out." Although, we are worried if the Coolie No. 1 actor is fine but we couldn't help and take notice of her beautiful printed yellow top and minimal makeup look.
Sara is also known for her 'namaste darshko' travel posts where she takes her followers through different places. She likes to introduce everything with rhyming words which are mostly hilarious and hard to ignore. The young actresses along with her brilliant acting skills know how to keep her fans and followers entertained and if you are someone who is getting bored amid the lockdown then you should definitely check out some of Sara's funny videos to lighten up your mood.