Sara Ali Khan Gets Brutally Trolled For Supposedly Touching A Security Guard In The Viral Video: See Here!!!
In a video that is becoming viral online, Sara Ali Khan is seen allegedly touching a security guard. The diva faced intense criticism online and was thought to be under the influence of booze. After a video of the well-known actress spread across social media, Sara Ali Khan has once more found herself in hot water. The actress is being ridiculed for reportedly misbehaving with a security guard in the video, which has been widely posted on numerous social media platforms. Sara hasn't said anything about the video, but her sizable fan base is standing up for her against the troll army.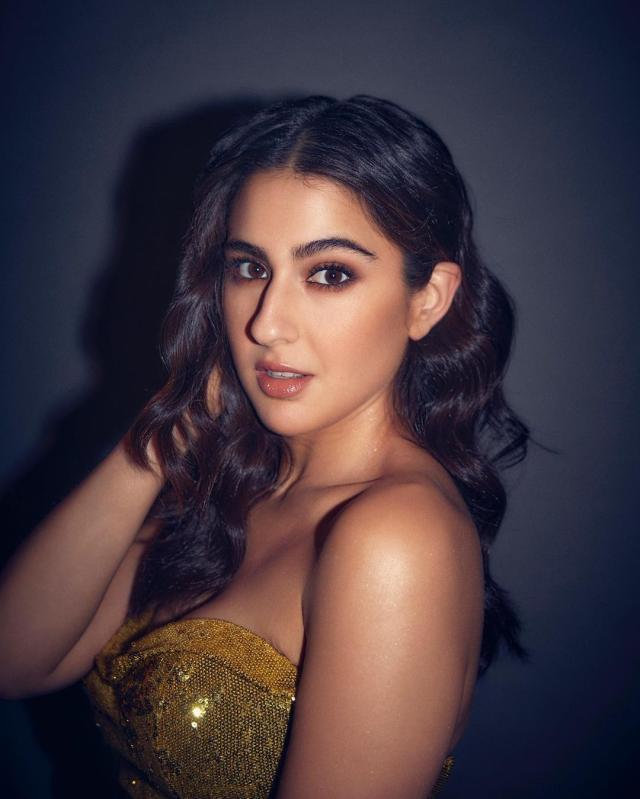 In a video posted to social media on September 23, 2022, Sara Ali Khan is seen with her close friend Sharmin Sehgal. In the trending video, Sharmin can be seen assisting Sara as she enters a posh restaurant because the latter is said to have appeared quite worn out. The rumour that Sara touched the security guard in an inappropriate manner as she entered the restaurant, however, is the reason it is so popular.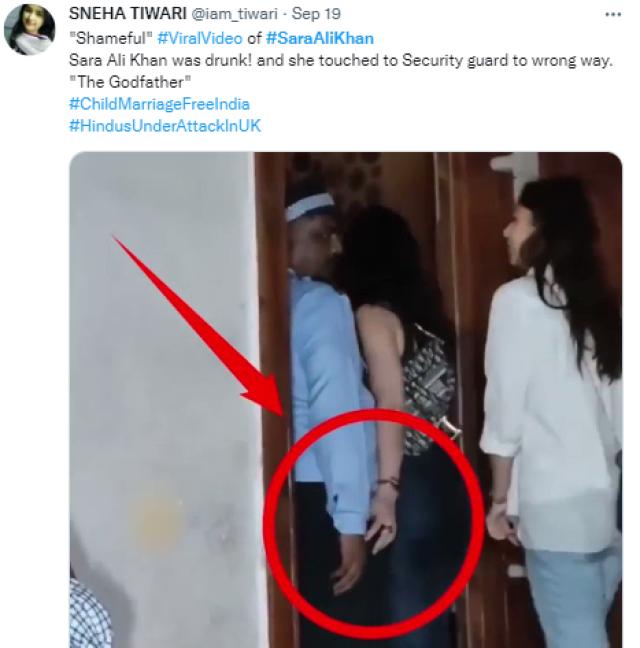 Additionally, internet users conjectured that the actress was under the influence of drink or narcotics. The result is that the video has split the internet in two. While one group supports the actress and is vehemently opposed to the allegations made against Sara Ali Khan, the other group is making fun of the actress for the same.

Celebrities are speaking out in favour of Sara Ali Khan as the internet is split into two opposing camps. Vipul Roy is one of these actors and has provided his perspective on the occurrence. It doesn't appear that Sara was acting in accordance with what was said about her online, Vipul stated in an interview with ETimes regarding the incident. He said, "Is Sara looking for attention from this security guard? Or is teasing him giving her a different high? I see none of these, she didn't do it deliberately. Having said that, I also strongly support equality in law for men, women and the third gender."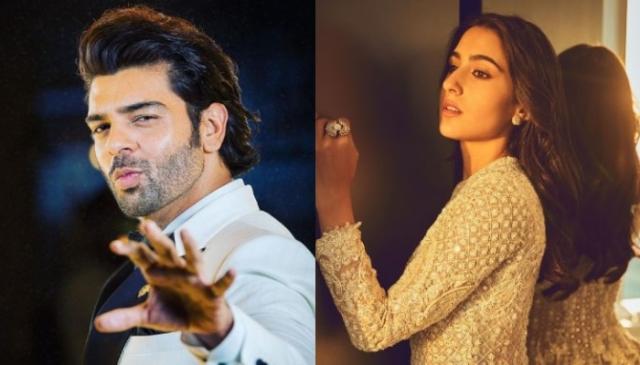 Sara Ali Khan apparently has a relationship with Indian cricketer Shubman Gill aside from this scandal. When Khushpreet Singh Aulakh, Shubman's close friend, posted a message on his birthday on September 8, 2022, it sparked speculations of their alleged relationship. Everyone was focused on the note he had included in the description, though, which stood out. The word "Sara" can be read as follows, as he had previously mentioned: "Happiest birthday to My Main Man, The OG, Annoying and the google graduated baby, But honestly My life would suck without you, I hope God will bless you with more success, excuses, google knowledge and bhut SARA pyaar from everyone @shubmangill."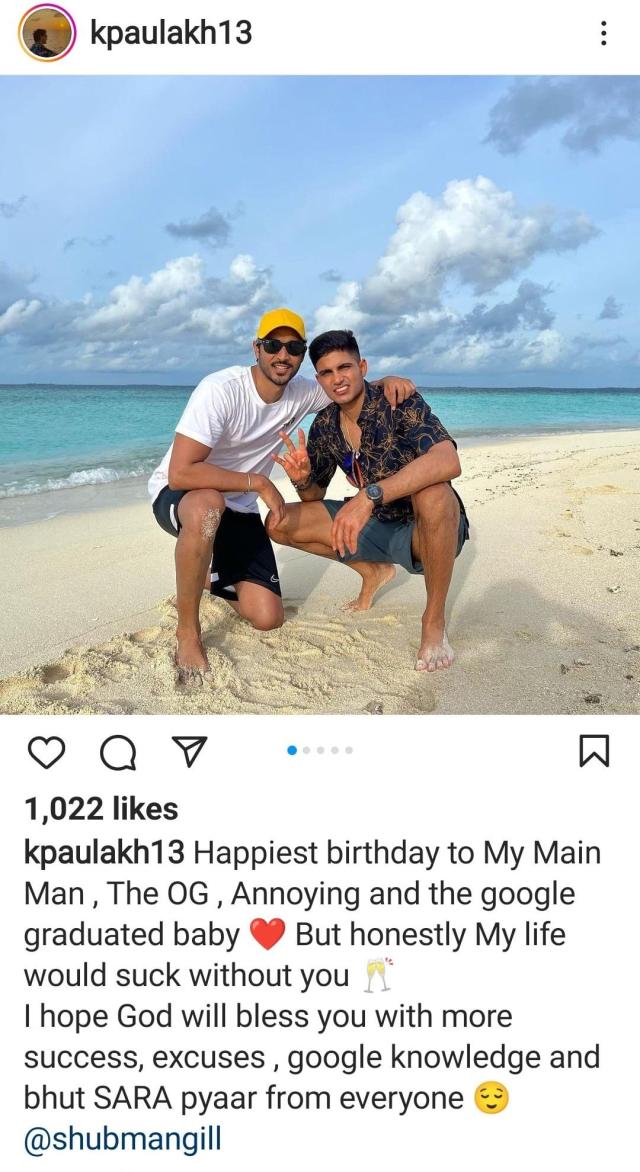 On the professional front, Sara Ali Khan is also having a great year because she will next be seen with Vicky Kaushal in an untitled movie. Sara has Gaslight on her list of upcoming movies, in which she will co-star with Vikrant Massey.