Saif Ali Khan's Mother Sharmila Tagore Had Once Removed Her Controversial Bikini Posters To Impress Mansoor Ali Khan's Mother; Deets Inside
Sharmila Tagore is one of the most iconic heroines of yesteryears, who was courageous to do what she wanted to do. She has been the most celebrated actress in Indian cinema and has performed all her roles effortlessly. When it comes to looks, the Bengali beauty was among the gorgeous divas of the industry who could nail any look perfectly.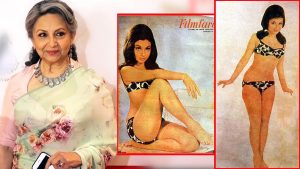 During a film called 'An Evening In Paris' in 1967, Sharmila decided to don a bikini for the film which was very uncommon at that point in time. She was the first Indian actress to do so and not just that Sharmila had even done a bikini photoshoot for a magazine cover.
However, as expected the magazine cover created a huge controversy and Sharmila was heartbroken. During a conversation for book club Ladies Study Group, the 76-year-old actress opened about the photoshoot and said, "I thought I looked good".
Sharmila continued further and revealed that the photographer was very hesitant while clicking the pictures, "But I said, 'why not' because it will look good," she said. Recalling the time, Sharmila told that she was in London when the magazine cover was published. Shakti (Samanta) ji called me and said we have to do some damage control…I was very upset."
Although despite the magazine cover creating huge controversy Sharmila's husband Mansoor Ali Khan Pataudi was very supportive of her, I sent a telegram to Tiger and he said, 'I'm sure you are looking very nice.' He was very supportive." But did you know that the megastar Sharmila Tagore had once had to call up a producer to remove all her bikini posters from the streets? Yes, you read that right. During the film, "An Evening In Paris" Sharmila was dating cricketer Mansoor Ali Khan Pataudi, and her mother was coming to her in Mumbai.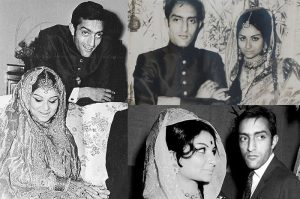 Sharmila Tagore got so panicked that she had to call up the producer and ask him to remove every bikini poster of hers from Mumbai. But as they say, all's well that ends well. Sharmila Tagore tied the knot with Mansoor Ali Khan Pataudi and changed her name to Aisha Sultan after marriage.