Bigg Boss 14: Devoleena Bhattacharjee Hits Back At Jasmin Bhasin For Saying She Deleted Hateful Tweets Against Her
Devoleena Bhattacharjee who entered Bigg Boss 14 as a proxy of Eijaz Khan has been evicted from the show. This means Eijaz Khan is no more a part of the reality show. During her stint in Bigg Boss 14, Devoleena was seen locking horns with many contestants. In the previous week, we saw family members and friends of the contestants entering as connections. Jasmin Bhasin who entered as a connection of Aly Goni was seen telling housemates that Devoleena had tweeted about her a lot and before entering the house Devoleena deleted them.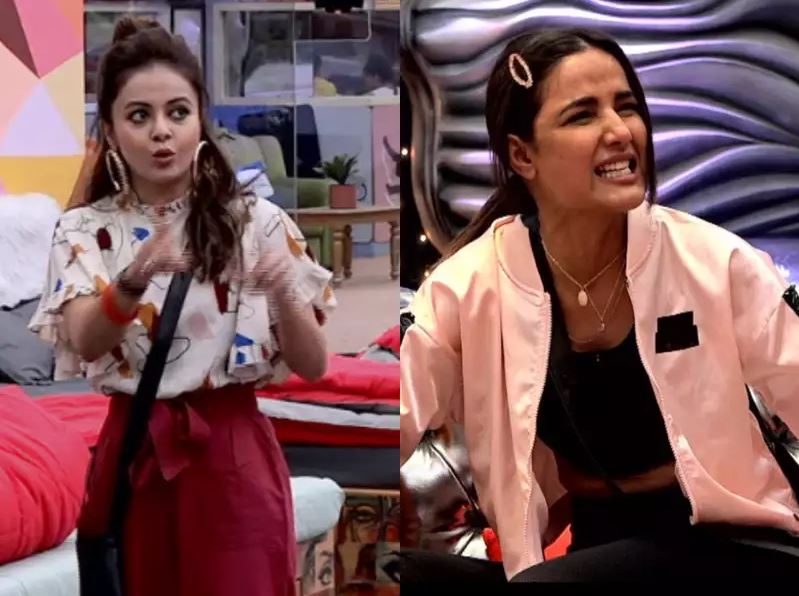 During one of the recent episodes, Jasmin Bhasin was telling housemates, in front of Devoleena, that Devo has tweeted a lot about her, and also claimed in one of her tweets that Jasmin is a crybaby. However, she deleted the tweets before entering the show. Now that Devoleena is out of the house, she denied Jasmin's claims of deleting the tweets and also re-shared a tweet in which she wrote about Jasmin's personality coming out as mean and arrogant.
Whoever stalks my tweets,i would really like to adress them that i never delete my tweets or messages.i have an opinion and it wud be there always..All my previous tweets are there.Anyone wud like to scroll down can happily do https://t.co/WqP0BW4BG6 Assured. 😇🙌🏻 https://t.co/ge1w5bWZYT

— Devoleena Bhattacharjee (@Devoleena_23) February 13, 2021
While resharing one of her old tweets, Devoleena hit back at Jasmin's claims and wrote that she never deletes her tweets, and that if she has an opinion, it will always be there. "Whoever stalks my tweets,i would really like to adress them that i never delete my tweets or messages.i have an opinion and it wud be there always..All my previous tweets are there.Anyone wud like to scroll down can happily do so. Rest Assured."