Saif Ali Khan Had A Child In Every Decade, Here's What Kareena Kapoor Has Warned Him About
When it comes to being a superstar and also a super dad, there's only one name that comes to our mind Saif Ali Khan. The actor started her career when he was too young and also got married to the love of his life Amrita Singh in 1991. However, soon after getting married the stars faced some compatibility issues and got separated in 2004. After remaining single for years, Saif finally found his love in Kareena Kapoor Khan on the sets of Tashan and got married to her in 2012.
Saif already had two kids Sara Ali Khan and Ibrahim Khan when he met Kareen Kapoor Khan and once again became a father with Taimur and now Jeh. The star strikes a balance between his career and spending time with his family. However, interestingly Saif has had four kids every decade which his now-wife Kareena Kapoor has revealed to the world.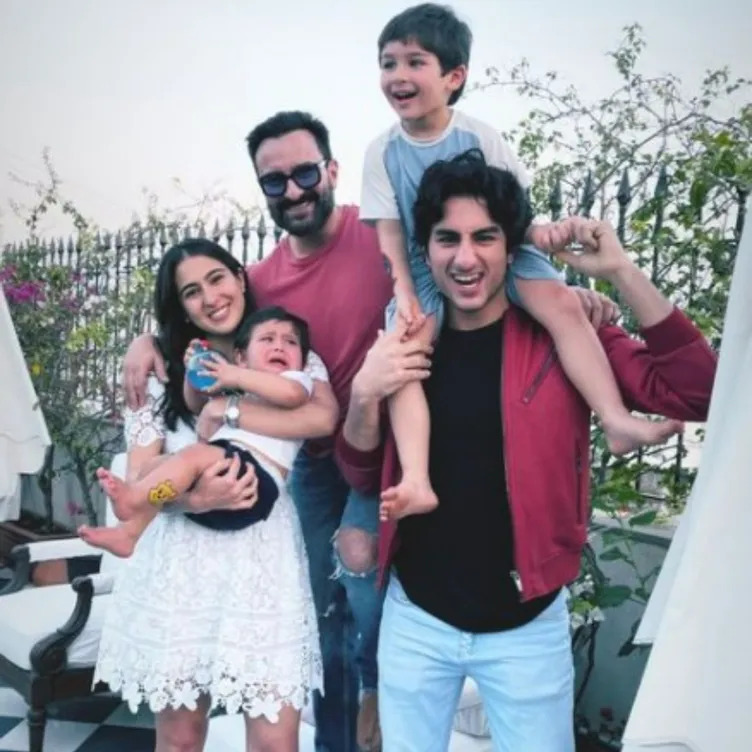 In an interview with Vogue, Kareena said that Saif had a child in every decade- in his 20s, 30s, forties, and now 50s. The actress stated that she has now warned the actor that it is not happening in his 60s. while praising the star for being a good dad, the actress said that only a broad minded person like Saif could become a father to four children at different stages of his life. Kareena added that Saif has given his name to all of his children. "And now, with Jeh, we are trying to balance it out. We've made a pact that when he's shooting for a film, I will try not to work on one at the same time [and vice versa]," she said.