Rashami Desai On Getting Her Heart Broken Twice, "I Would Have Been In A Very Bad State If It Wasn't For…"
Rashami Desai has had her share of heartbreaks. She was married to her co-star which was a rather quick decision. The marriage ended up with a broken heart. Next, she found love in Arhaan Khan and as she made her relationship public inside the Bigg Boss house, soon there were many secrets revealed that led to their breakup. It was a rather public breakup and she was shattered with no family and only a few friends to console her. However, she has come out stronger and is in a happy state. Now, after over a year, she has opened up on her heartbreaks.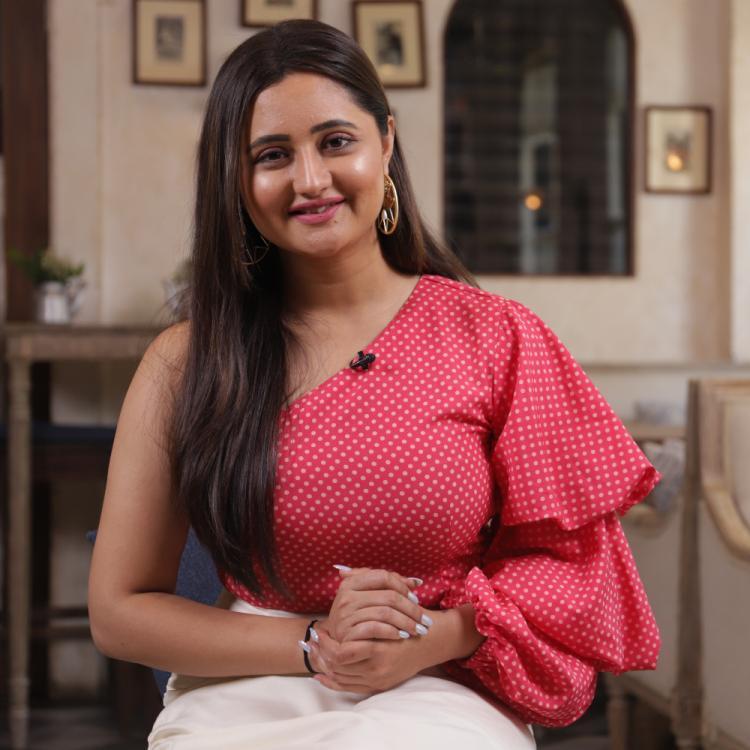 Speaking to ETimes, Rashami Desai opened up and shared her experience of being out from her marriage with Nandish Sandhu and how she felt after that. Opening up on the same, she said, "The first time out (marriage), I was shaken up very badly. I had got involved and taken a big step (marriage) in my life rather quickly. But I soon realised that it was better to move out of it. And I came out from my marriage very respectfully."
Now, after some time, she got involved with Arhaan Khan and the two managed to keep their relationship a secret for a long time. However, when she entered the Big Boss house, Arhaan came in and poured his feelings out. The two finally made their relationship public but things didn't turn out so good just a few weeks later. She was soon told by the host of the controversial show Salman Khan about Arhaan Khan's previous marriage and a child. She was shocked to hear the news as he had hidden everything about having a child from his love Rashami.
Talking about Arhaan Khan, she said, "Jab aap achche hote hain toh aapke saath achcha hi hota hai. It was a tough time no doubt as I wondered what to do next which is natural if one's support system comes crashing down. One then doesn't have the clarity ahead; the future plans lie dashed to the ground. I felt I was in a place where most people looked at their advantage."
She also talked about being in a really bad state after the breakup, and that too a public one. She also thanked Salman Khan for being there for her and a few of her close friends who helped her get out of the bad state. She said, "But if it hadn't been for Salman Khan Sir and a few friends, I would have been in a bad state. A lot of people may have had their judgment or perception about me and I have no complaints about that." Talking about host Salman Khan more, Rashami said, "Salman sir is a very nice and genuine person."