Raqesh Bapat Shares A Romantic Video With Girlfriend, Shamita Shetty, Kisses Her Passionately; Take A Look!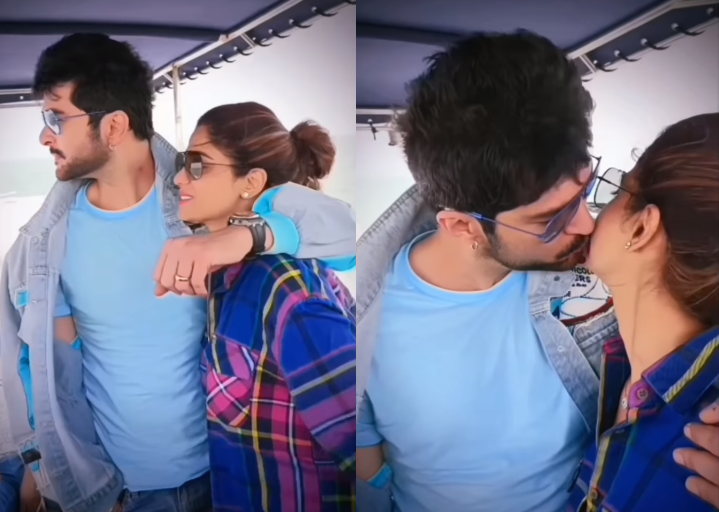 Former Bigg Boss-15 contestant Raqesh Bapat shared a Reel on his Instagram handle with his ladylove, Shamita Shetty, a romantic and love-filled video. As everyone knows, one of the most controversial television shows, Bigg Boss has always given us beautiful couples that we had loved afterward. The wonderful lovebirds Raqesh Bapat and Shamita Shetty are one of them.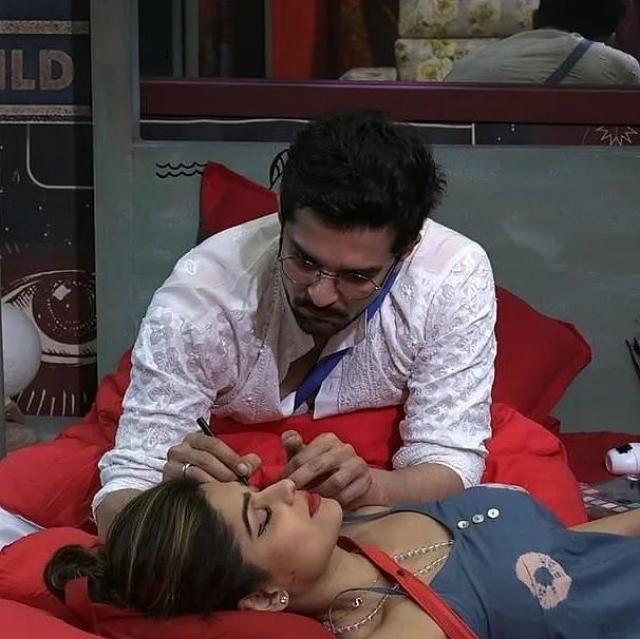 Their relationship had caught fire during their stay in the Bigg Boss OTT, and each passing day it grew and became stronger. Former Bigg Boss OTT, Shamita Shetty had taken a part in Bigg Boss 15's house, and at that time, she had faced various difficult stages. And Raqesh Bapat had always been there for her as her strength.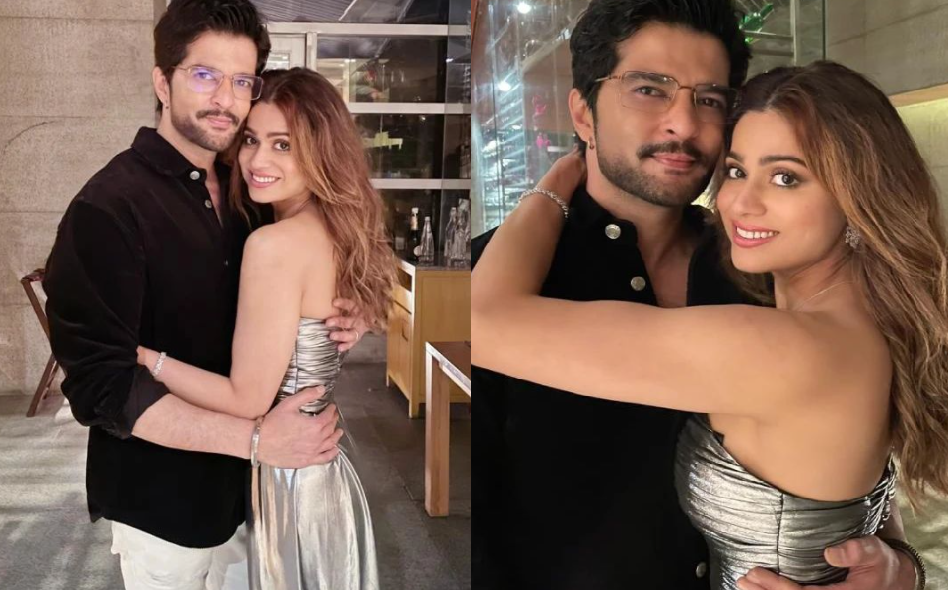 Afterward, Shamita got out of the Bigg Boss house, she has been enjoying love and applause from all of her fans, but mostly she is enjoying her boyfriend, Raqesh Bapat's company. A few moments back, Raqesh Bapat shared a post on his Instagram handle and shared a Reel with his girlfriend, Shamita Shetty, as they cherished each other on a pier.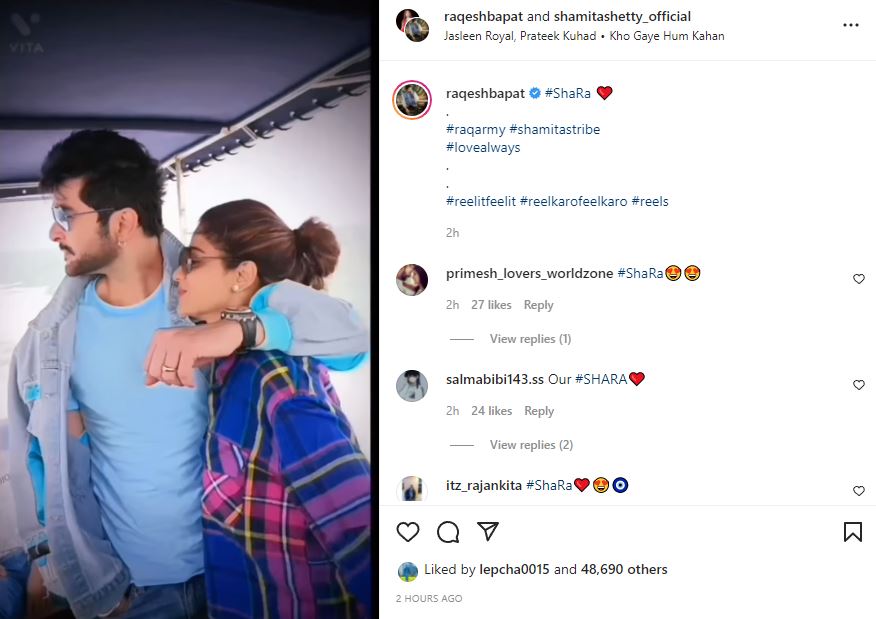 In the video, they wore casual dresses and were lost in one another's gaze and a kiss on her cheek. While sharing the video, Raqesh Bapat wrote their hashtag in the caption, '#ShaRa (with a heart emoji)'. In a conversation with Siddharth Kannan, Shamita Shetty had revealed her relationship with her boyfriend and television actor, Raqesh Bapat.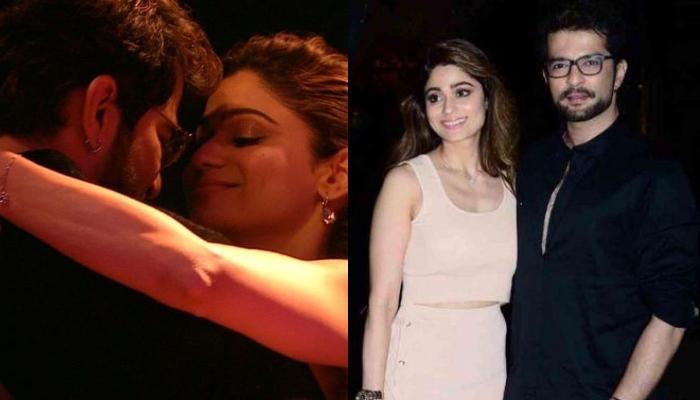 Shamita has accepted that she is in love with Raqesh and is delighting every bit of love from their mutual fans, who are keenly waiting to see them tie the knot. Although rejecting the discussion of her marriage with her boyfriend, Raqesh, at present, Shamita had audibly said that nowadays, she isn't thinking about marriage.
She had mentioned: "Yes, we have some really sweet fans who love seeing us together. No! Woh (Raqesh Bapat) paagal hai? Iss stage pe koi bhi mereko aise bolega, please, main bhaag jaungi. Aur agar main usko bolungi, woh bhaag jayega. It's too soon for all this."
On February 14, 2022, Raqesh Bapat had shared a post on his Instagram handle and had posted a romantic video with the love of his life, Shamita Shetty. In the cosy video, they shared some lovely cosy moments with each other as Shamita and Raqesh were romancing on a pier of the blue sea. Their romantic video completely seems like a movie scene.
Along with this, Raqesh had written a heartfelt Valentine's Day wish for his ladylove, Shamita: "Once in a while, right in the middle of an ordinary life, love gives us a fairytale. @shamitashetty_official happy valentine's day."