Ranbir Kapoor's Old Remarks On Alia Bhatt, Katrina And Anushka Go Viral, Netizens Call Him 'Red Flag' Checkout!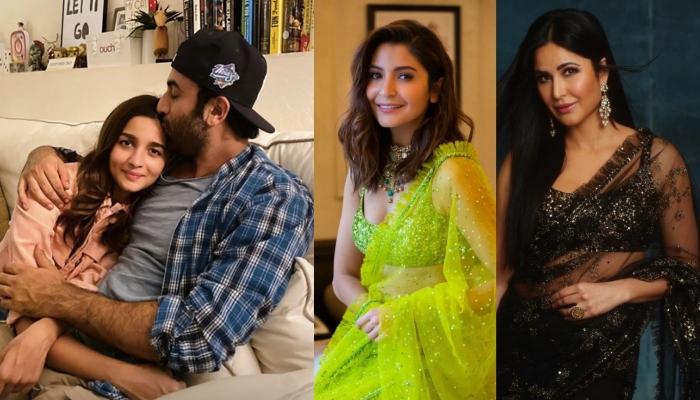 Ranbir Kapoor is facing a lot of criticism for his sexist remarks he's made over the years about women. Here's what people have been saying about it! In the midst of the ongoing controversies, some netizens dug out the most controversial comments that the actor has made about his partners in the past. In one of the posts shared on Reddit, people called out the actor for his hurtful comments about girls. He has called Anushka Sharma an 'anxiety queen' and Alia Bhatt a 'loud one'.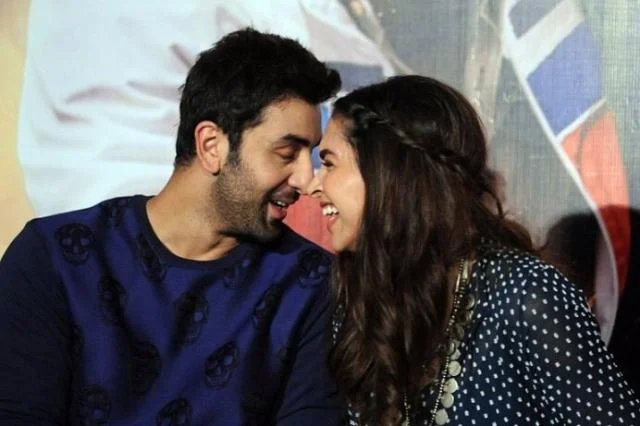 Ranbir Kapoor has shown us time and time again that he is a 'red flag' when it comes to romantic relationships. Of all the comments he made, the one that shocked us the most was this one where he said: "…Jab ladki ka dil toot-ta hai, ek baar unka upper lip aur eyebrows set ho jaye, toh bohot jaldi koi aur set ho jayega."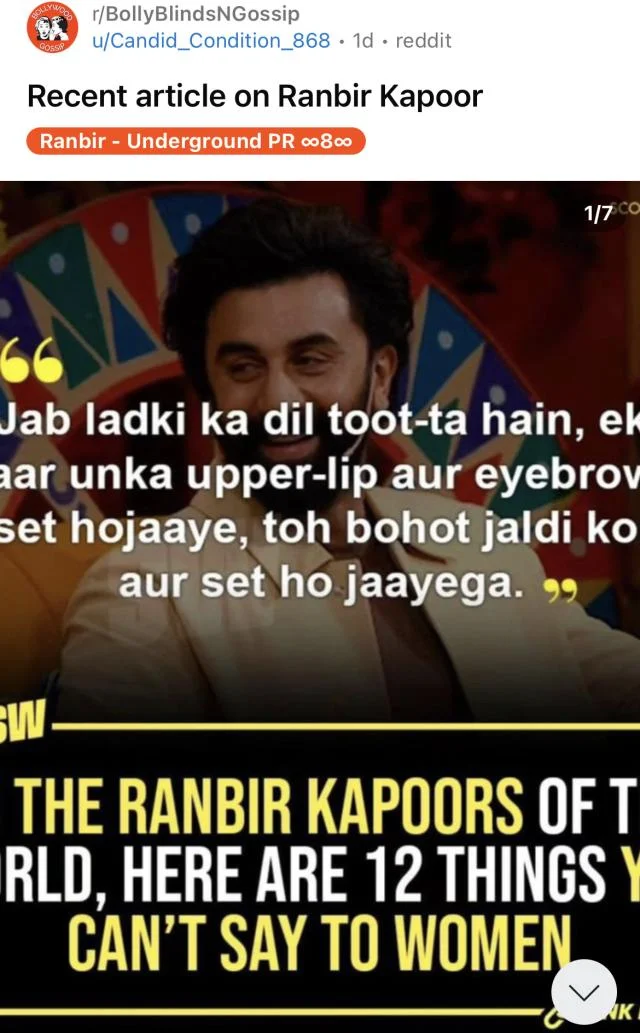 The actor has been facing a lot of hate ever since the post went viral on Reddit where he posted a bunch of misogynistic comments about women. In fact, the actor's old comments about his wife Alia bhatt and his co-stars Anushka sharmarma and Katrina kaif were very controversial. The post went viral almost immediately and netizens started trolling the actor for his poisonous personality.
Ranbir Kapoor receives severe backlash for his toxic remarks against women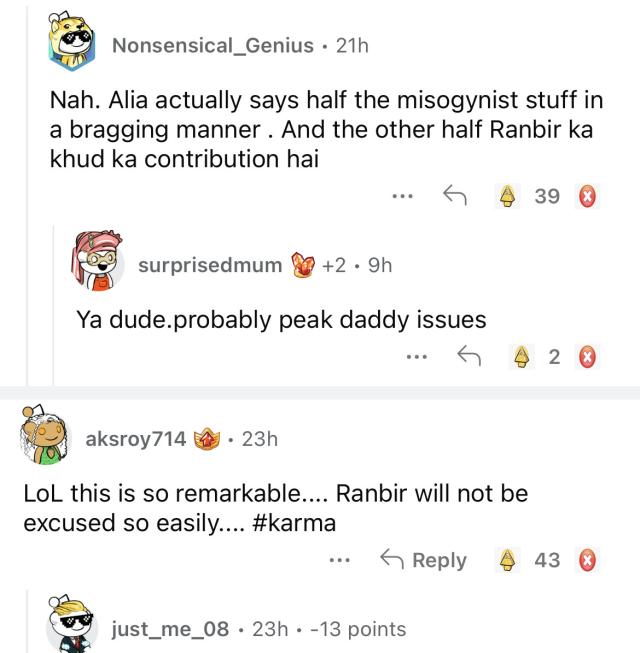 The statements made by Ranbir Kapoor have triggered a lot of criticism against him. One user commented on the video saying, "Lol this is so remarkable… Ranbir will not be excused so easily", while another one commented, "Love this, high time he gets called out." Meanwhile, a third user took to the post's comment section to write, "This didn't happen overnight. This guy has been dating women and leaving them for his mom or something. He has not done fair things to them and you can feel it. So this is all a result of that. People have always been skeptical and he is just proving them right." To watch the post, click here.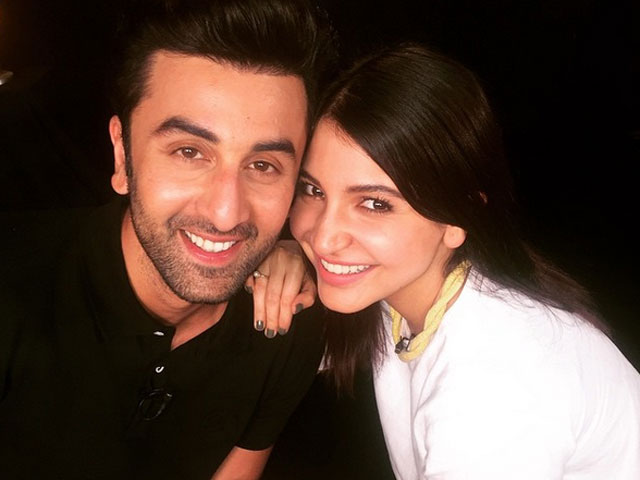 Ranbir Kapoor's love affairs
Ranbir kapoor has repeatedly been in the limelight for his alleged relationships with various beautiful women in Bollywood. Sometimes he has openly declared his love in public whereas at other times he would just change the topic whenever someone asked him about the dating rumours. Some of the alleged girlfriends of kapoor include katrina kaif, avantika malik, deepika padukone, sonam kapoor, priyanka chopra and others. Thus, kapoor was called the 'heartbreaker' in bollywood.