Rakhi Sawant Complains About Shaking Nakli B**bs While Dancing, "Sab Nakli Hai!"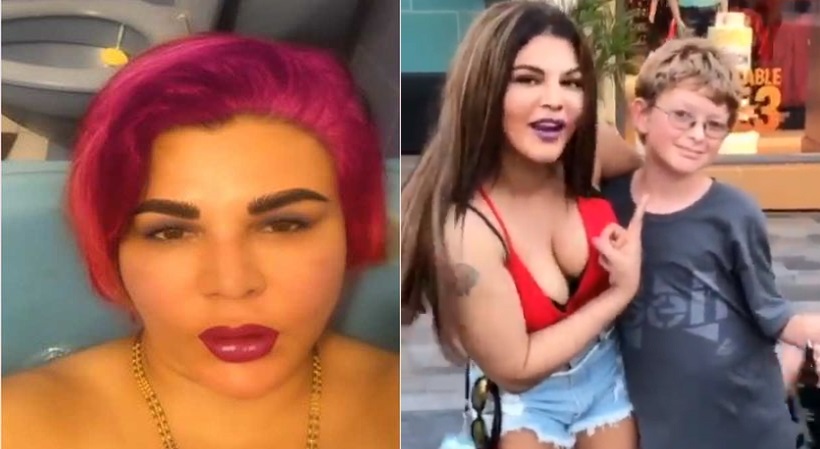 It's been some time since Rakhi Sawant made it to the headlines and here she is. She knows just when her thunder is about to die and posts something that gets her the attention. While she had been in news for her marriage with an NRI, now she is getting her limelight back by posting a rather controversial video and comments about her own self.
Rakhi Sawant took to Instagram to share a video of herself dancing along with a group of dancers somewhere outside India. From what it looked, the actress was busy shooting and clearly didn't enjoy shaking and dancing so much. Well, like we all know how Rakhi loves to dance, the actress is currently upset about shaking her body to pull out a dance number. Rakhi shared her dancing video captioning it, "Nakali baal nakali boobs kitna hilana padta hai muje nothing is free in lif."
In the video, Rakhi is seen dressed in a hot red top and a mini denim skirt and shakes it off in the dance video, sensuously moving her tresses.