Rahul Mahajan's Wife Shuts Trolls Questioning Her To Put Pictures With Her Husband, "It Doesn't Change A Thing In Our Relationship"
Rahul Mahajan who was last seen in Bigg Boss 14, has always been in the headlines for his love life. After two failed marriages, Rahul is now happily married to Natalya Ilina, who is an aspiring actress and enjoys a huge fan following on social media. Recently, She took to her Instagram and slammed all those who were keep asking her why she doesn't post any pictures with her husband Rahul Mahajan.
Natalya shared a throwback photo from their wedding day and wrote, "Good afternoon everyone, wishing you all a happy Saturday, and here is a photo from our wedding. We married in a temple with a small ceremony and a short list of closest people. At astrologically right auspicious day and time. It has been two and a half years since that day and we have a lot of love, trust, and respect in our marriage."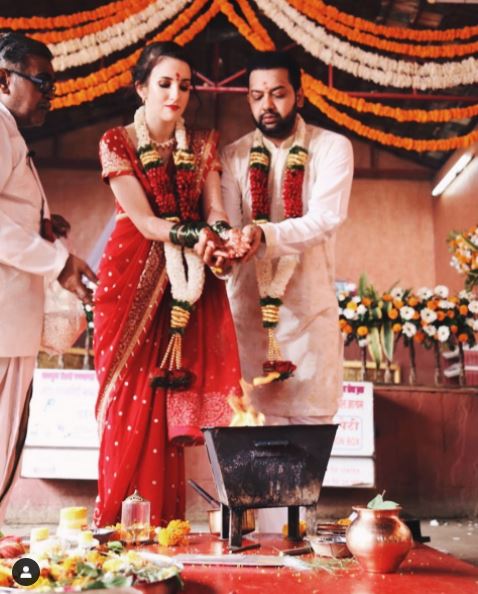 She continued, "I'm well aware that most of you follow me because I'm a wife of my husband, and every day I get a question: why don't I post photos with him?! Honestly, I'm tired of such questions. Me posting or not posting anything doesn't change a thing in our marriage."
She further added that the reason she only post her pictures is because she is pursuing an acting career. "and I'm showing myself to the world the way I am. My husband is a reality show man, and you know him for his personality already, so he shares more of his life. That's it. There's nothing more to it. If you like me and my account- thank you! But if you are following me for my husband- please unfollow! You either like me for me, or don't like me at all. Thanks and God bless," added Natalya.