Nisha Rawal Shares Inside Pictures From Son Kavish's Space-Themed Birthday Party Amid Domestic Violence Case With Karan Mehra
Karan Mehra and Nisha Rawal's marriage has hit the rock bottom after 8 years of marital bliss. Both Karan and Nisha are leveling serious allegations against each other. While Karan had accused Nisha of having bipolar disorder, Nisha had accused him of being unfaithful and having an extramarital affair. Amid the ongoing feud between the two the doting mother celebrated her son Kavish's birthday in a grand manner.
Nisha had taken to her social media to share some pictures from her 4-year-old son's space-themed birthday bash. In the pictures, Nisha looked glamorous in a white dress which she paired up with black stockings while Kavish looked cute as a button in an all-black outfit. The place was decorated with balloons while his cake with Saturn built on it perfectly complemented the party's theme. The mother-son duo can be seen having a gala time while they enjoyed the celebrations.
Sharing the pictures from his birthday bash she had captioned it as, "Happy Birthday sweetheart! 4 years of pure bliss is what you have given to me my Littloo @kavishmehra. You will only blessed with God's choicest blessings & I shall protect your innocence until my last breath! Thank you for giving me this joy and choosing me to be your mother. The 4 lovely angels who put this special day together for me & my Littloo: Kajal, Bharti, Chandni & Rishika you are amazing!"
View this post on Instagram
Earlier Nisha's friend Rohit Verma had also shared some glimpses from the little munchkin's birthday bash. In the pictures, we could spot Nisha helping her son Kavish cut a three-tiered cake. In case you missed it take a look: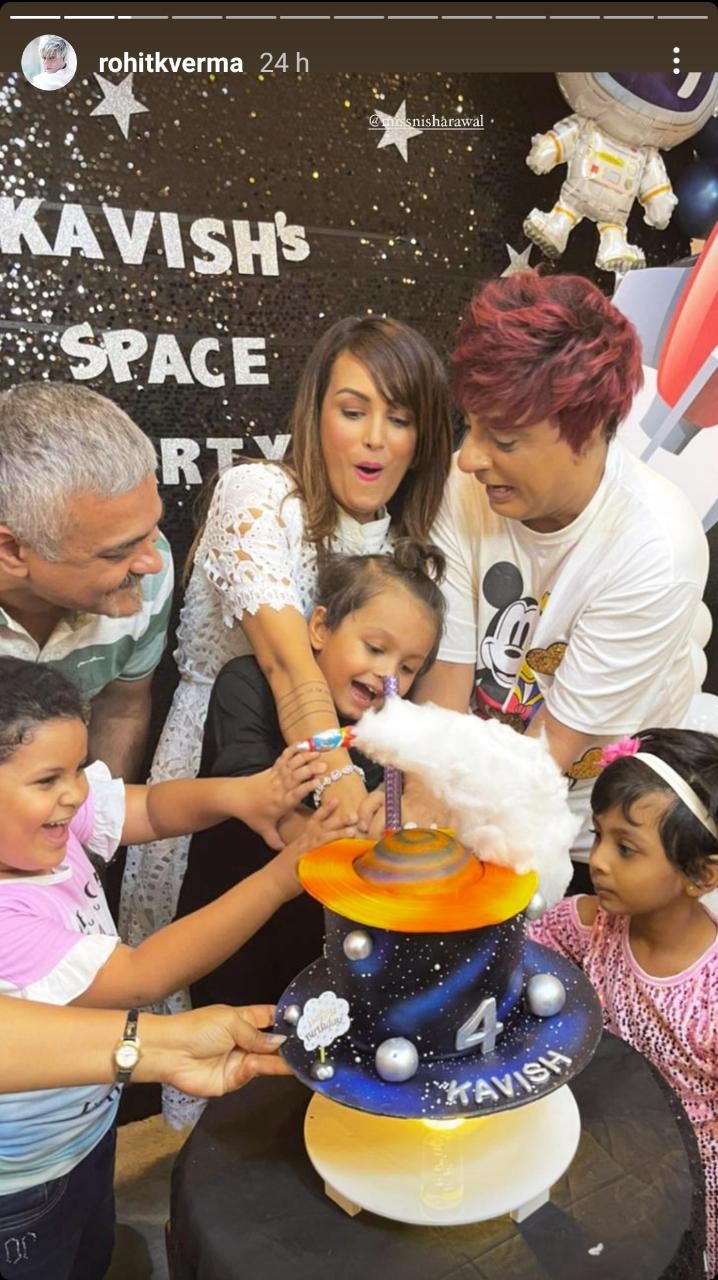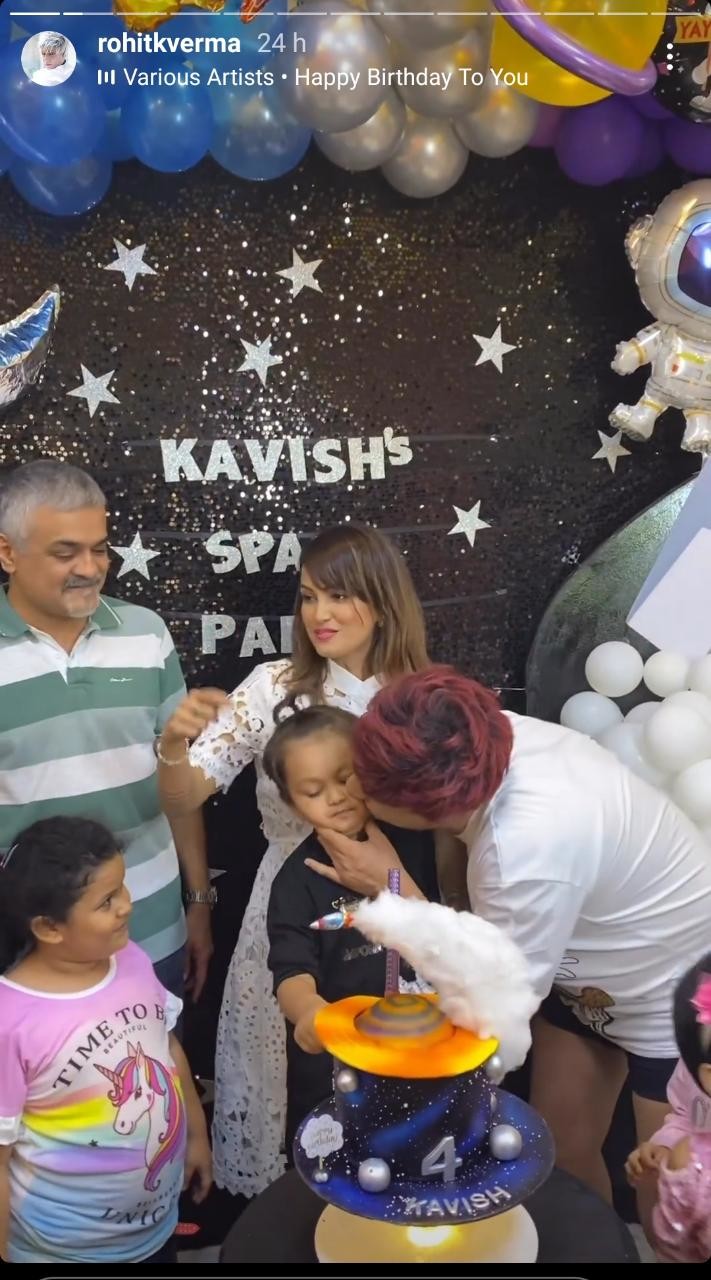 View this post on Instagram
Meanwhile, Karan had also taken to Instagram to wish his son on his special day. Sharing a picture of a cake and Kavish's gift, he wrote, "Happy Birthday my little Man, God bless you and protect you always I remember you telling me that you love me gazillions and me saying I Love You gazillions and gazillions and gazillions, I'm always right there in your heart I will always LOVE YOU, thank you, everyone, and bless Kavish, Kove and Kugs" followed by emojis. Take a look:
View this post on Instagram
In an interview with ANI, Karan had expressed his concern over his son's safety and had said, "I feel my son is not safe with Nisha anymore. Earlier I happily decided to let Kavish live with Nisha but now I really don't know. I don't want my child to get affected. I am really worried about him. It's heartbreaking to see whatever is happening."