Neha Dhupia Questions Trolls Body-Shaming New Moms, Recalls How Hubby, Angad Bedi Stood By Her; Check Out Here!
Bollywood actress, Neha Dhupia revealed about getting trolled for her postnatal body. She remembered the devastating times and was thankful for her hubby, Angad Bedi, who stood beside her as a pillar of strength and supported her. On May 10, 2018, Bollywood actress, Neha Dhupia had tied the knot with the man of her dreams, Angad Bedi in a hush-hush wedding.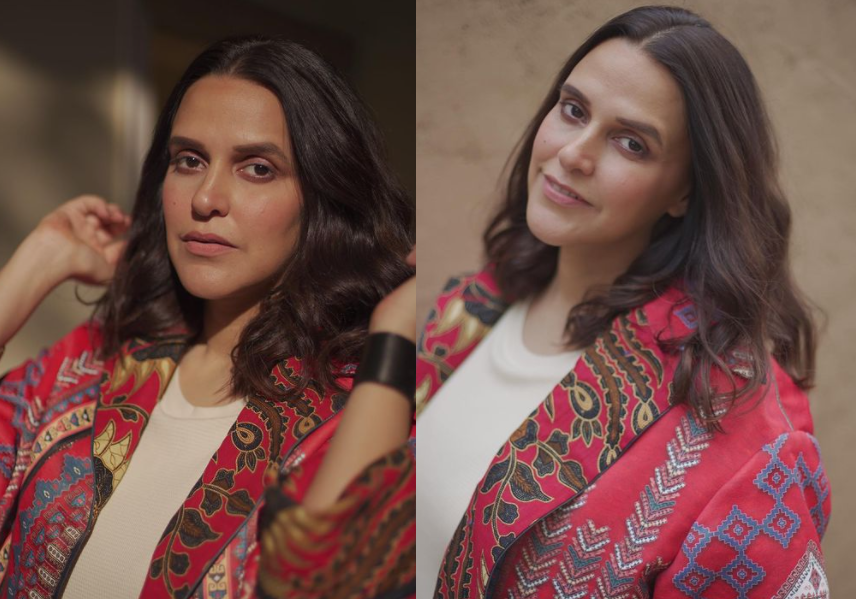 On November 18, 2018, they welcomed a baby with the arrival of their daughter, Mehr Dhupia Bedi. After two years of their marriage, the family of three had turned four with the coming of their son, Guriq on October 3, 2021.She has been trolled for not losing weight after delivery. She had paid no attention to the loathing she has got. Recently, in an interview with Pinkvilla, actress Neha Dhupia asked for the trolls, who target new mommies for their postnatal bodies.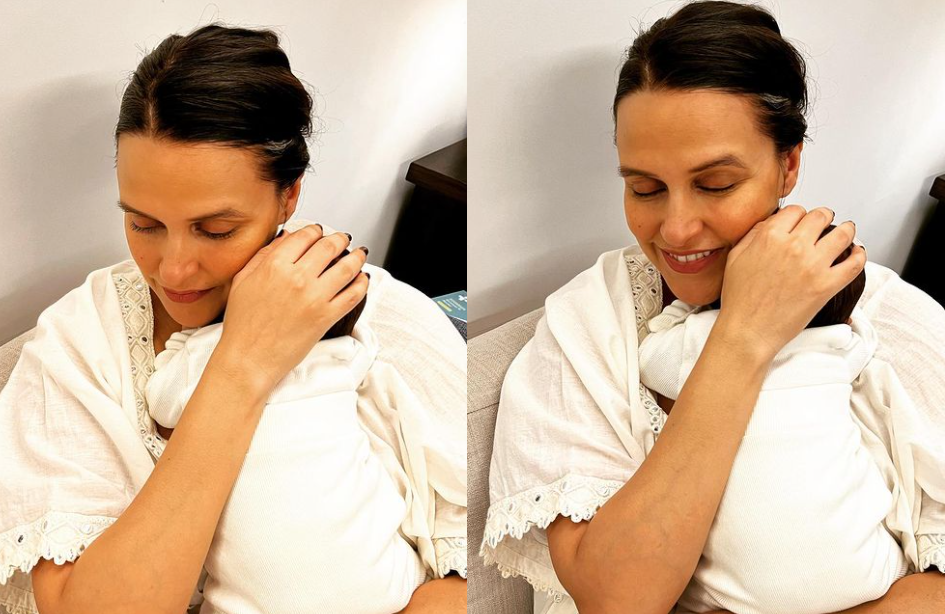 In a conversation with Pinkvilla, Neha Dhupia revealed about gaining postnatal weight. She also expressed that after delivering her second child, Guriq, the actress had become the target of trolls. While sharing that the post-delivery period is the most difficult one and all moms go through it, she said: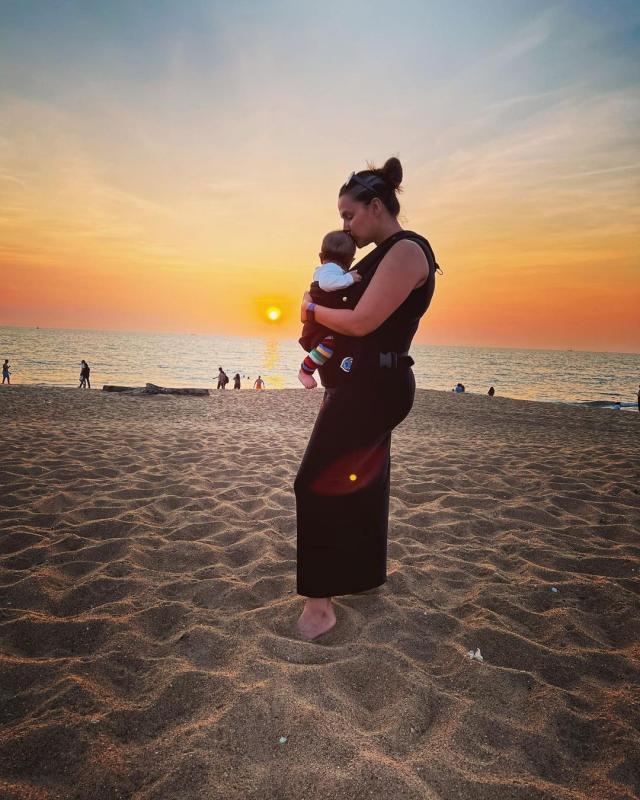 "Once you have a baby, you don't have time to check the internet. So it's fine, but one of the times that you do it's not nice. You know people don't realise that as a mother and as a child, you go through the most important phase in your life which is the post-trimester. It is the hardest and it is tough enough what we do as moms. It's tough that you don't wake up looking even half like this. You are in shambles. You are falling apart to come out even like I don't even know between inside and outside 80 stitches so be kind to this person."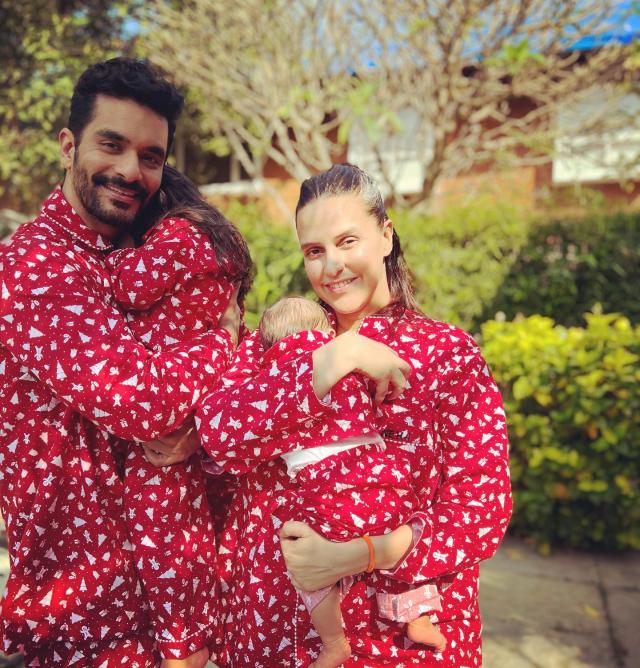 Also, she asked for the trolls and said that pregnancy is not an easy journey for any woman. She added: "And you know this person A- who are you who's writing this? Are you a man who has never been through it, whoever is sitting and writing this? Are you a woman who has never had a baby and writing this? So you have no idea. Are you the person who had the baby and writing this? That's the worst. So, who are you? What gave you the authority? I mean, you know literally what's your superpower that you just click six words and do like headline out of it or throw someone. What's my superpower? I can give life. Can you match that?"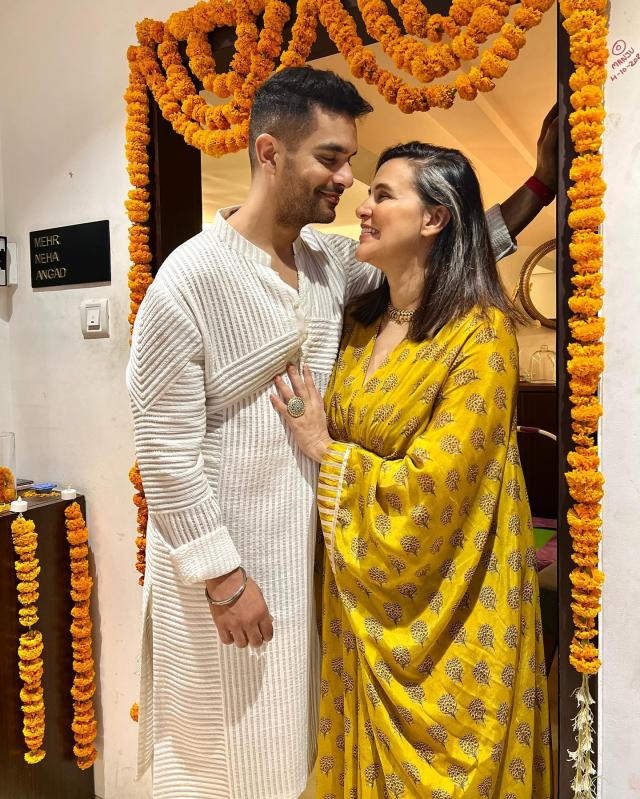 Furthermore, she appreciated her husband, Angad Bedi for always standing by her side and inspiring her. She expressed:
"Hats off to him. He is always on my side and I keep telling him about my first day at the gym. He and I now don't go at the same time because of the kids. But that first day, he was like- just listen I'm gonna go with you, literally holding my hands through like the first workout after an entire year coz you have your stitches, you have your weight, you feel odd, you are nursing your child, you feel very very heavy all the time. So we are a mix of everything."
On the professional front, Neha Dhupia was last seen in the movie, A Thursday.