Neha Dhupia And Angad Bedi Drops Stunning Pictures From Their Maldives Vacay: Checkout!!!
The B-Town couple, Neha Dhupia and Angad Bedi are having a time of their life as they are seen enjoying and having fun with their daughter Mehr Dhupia Bedi and son Guriq Singh Dhupia Bedi. The Bedi family flew off to the Maldives 3 days ago where they are having much-needed rest, peace, and happiness.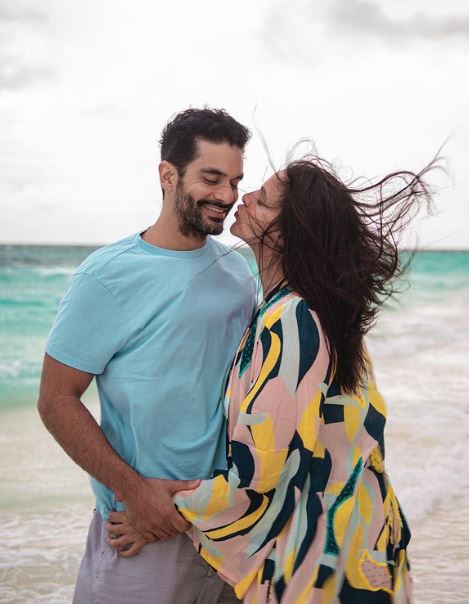 The duo has been updating their fans and loved ones with all the fun they are having in the Maldives through their Instagram handles. Angad posted a picture on his Instagram handle where he was seen diving into the infinity pool while his wife, Neha, and daughter Mehr are seen swimming around the floaters.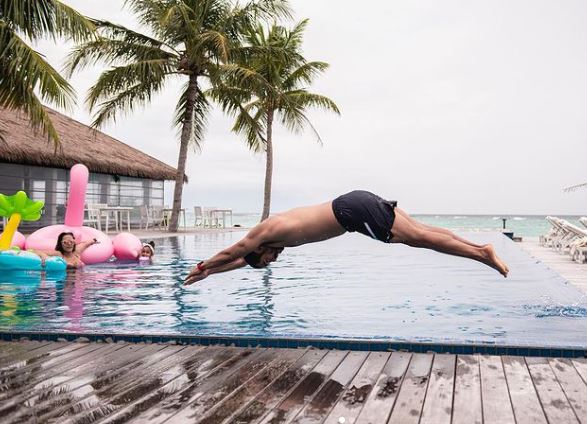 Recently Neha and Angad, both shared a video of them dancing while holding their babies in their hands. Neha was seen holding Guriq and Angad was seen holding Mehr. The whole family was seen having a pleasant time together. "May we wake up to morning s like these everyday", Neha captioned the video while Angad captioned the video as, "Part 2 better than part 1…" with a smiling emoticon.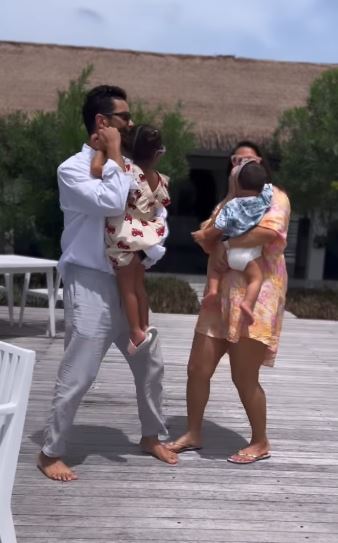 Angad earlier shared a heartwarming video where Guriq was seen walking holding hands of daddy Angad.  This video melted hearts as the father-son duo was seen having their time together. Angad captioned the video saying, "Son days"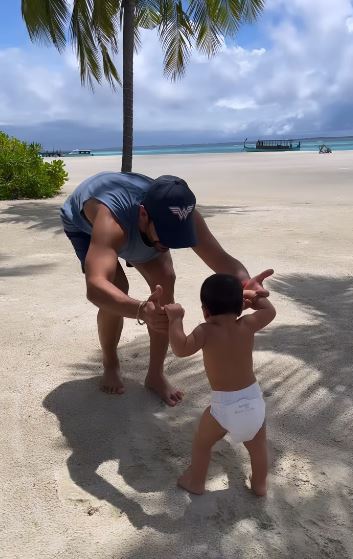 This video of Neha and Angad racing while cycling shows that 'Roadies' judge Neha is ready for a challenge. The two are seen racing fiercely while enjoying their couple time together. Angad captioned the video, "With my jhe..lo!!!! 🤣🤩 😍😍❤️" making fun of Neha calling her "Jhelo."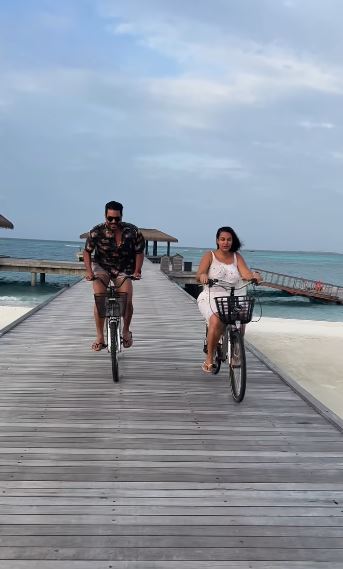 Neha was also seen sunbathing while sitting on a flamingo floater recently. She captioned the picture saying,"Feeling FLY like a flamingo 🦩…"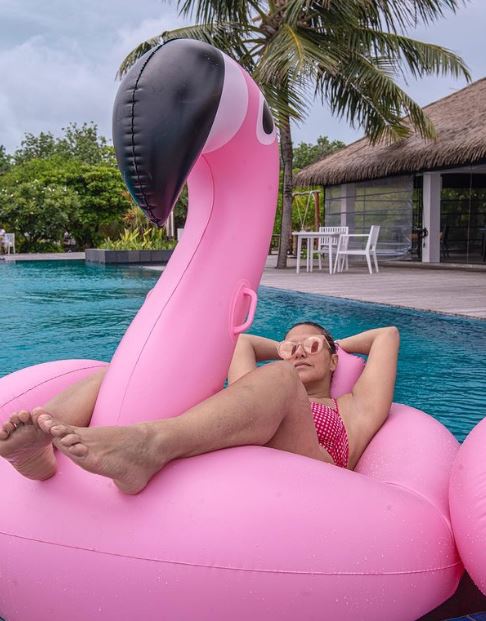 The much in love couple posted a picture filled with love. Neha wrote, "Flying kiss … 😘" while sharing the picture. Neha is also seen making fun transition reels.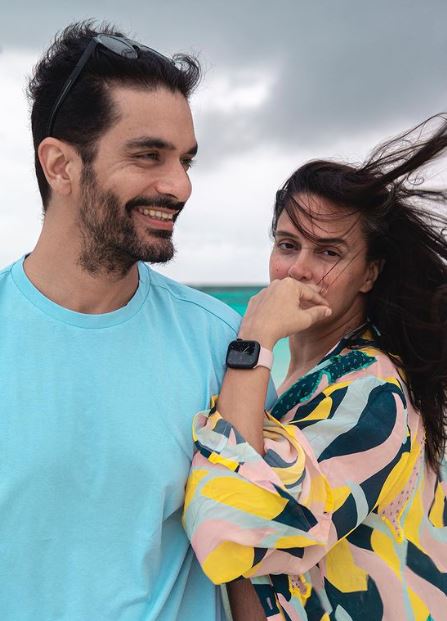 Neha and Angad are taking leverage of all the time they spend with their kids. The two have been married for 4 years now. Neha has been very open about feminism, her pregnancy, life after pregnancy and much more. She who has a rebellious personality in shows like Roadies is a soft heart when it comes to her motherhood. Angad on the other hand, who is busy with his projects, gives as much time possible to his kids and family.
We can't wait to see more fun pictures from their vacay!!