NCB Set To Summon 25 Top Bollywood Stars In Sushant Singh Rajput Case As Named By Accused
With Rhea Chakraborty, her brother Showik Chakraborty, and manager Samuel Miranda arrested by the NCB in relation to the drug case, there have been a number of revelations being made. Many people have been arrested and a very ugly drug racket seems to be unveiling. Kangana Ranaut had also spoken up about the drug mafia and had expressed her will to expose them.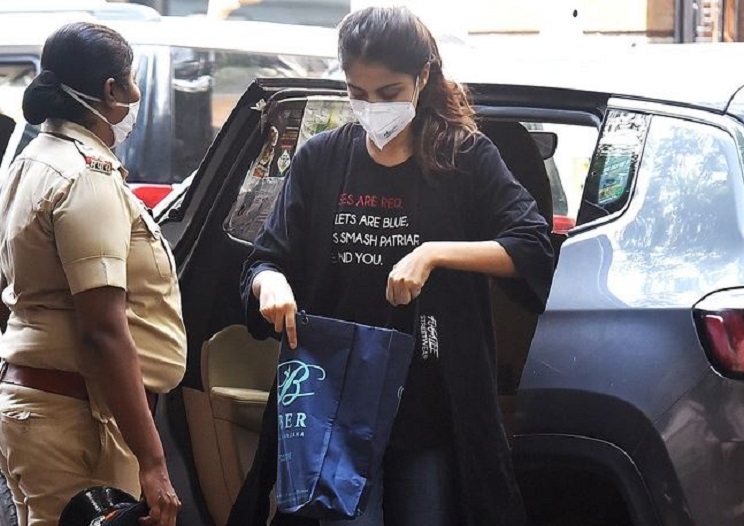 Now, it seems that there are many people connected with the drug case. If a report published in Times Now is anything to go by, the accused has taken names of 25 A-lister Bollywood stars including actors, actresses, director, casting directors, and many more. These names are connected to drug racket either for procuring drugs, consuming drugs, or peddling it.
The report further states that the names in the list are very high profile and hence NCB is taking every step very carefully and monitoring every angle in the detail. Currently, a meeting is currently underway in Delhi headed by KPS Malhotra and DG Asthana of NCB. The meeting will essentially be focusing on how they will be proceeding with the investigation forward.
Meanwhile, few Bollywood personalities are standing with Rhea and demanding justice for Rhea Chakraborty. A few days back when Rhea was arrested by NCB, 'Roses are red, violets are blue, let's smash the patriarchy, me and you' – the powerful slogan on Rhea Chakraborty's T-shirt created a stir on social media.