Mohit Malik Gets A BMW Worth 79.9 Lakh As A Gift From Wife, Addite, Promises Her For A 'Lambi Ride' SEE HERE!!!
Mohit Malik was given a lavish gift by his wife, Addite Malik, and when he shared a few glances at it, the devoted husband was beaming with joy. Addite Shirwaikar Malik and Mohit Malik, a television couple, never pass up an opportunity to set pure relationship goals. Addite once again set the standard for all other adoring wives when she surprised her husband with a pricey BMW, and the two of them were spotted beaming with joy. For the uninitiated, the couple wed on December 1, 2010, and on April 27, 2021, they welcomed a prince into the world.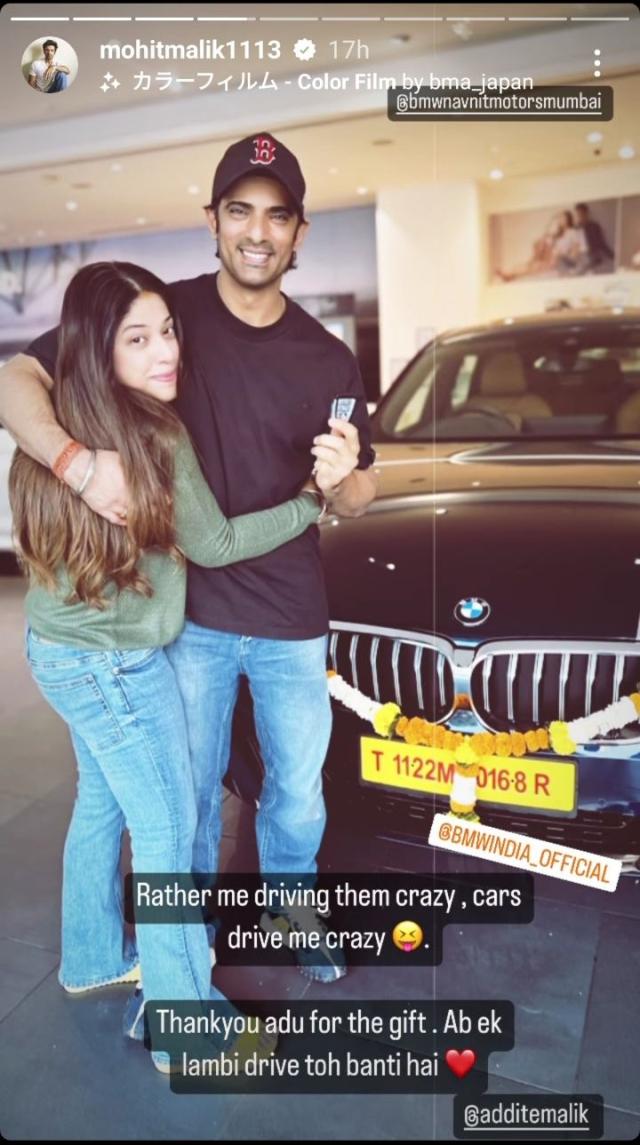 Ekbir Malik, for instance, turned a new age on April 27, 2022. Certainly, the devoted parents' message to their son was the nicest and was just difficult to ignore. A cutesy Reel depicting the three-member family including all the private moments with their kid Ekbir, was shared by Mohit on his Instagram account. He wrote this after uploading the adorable video: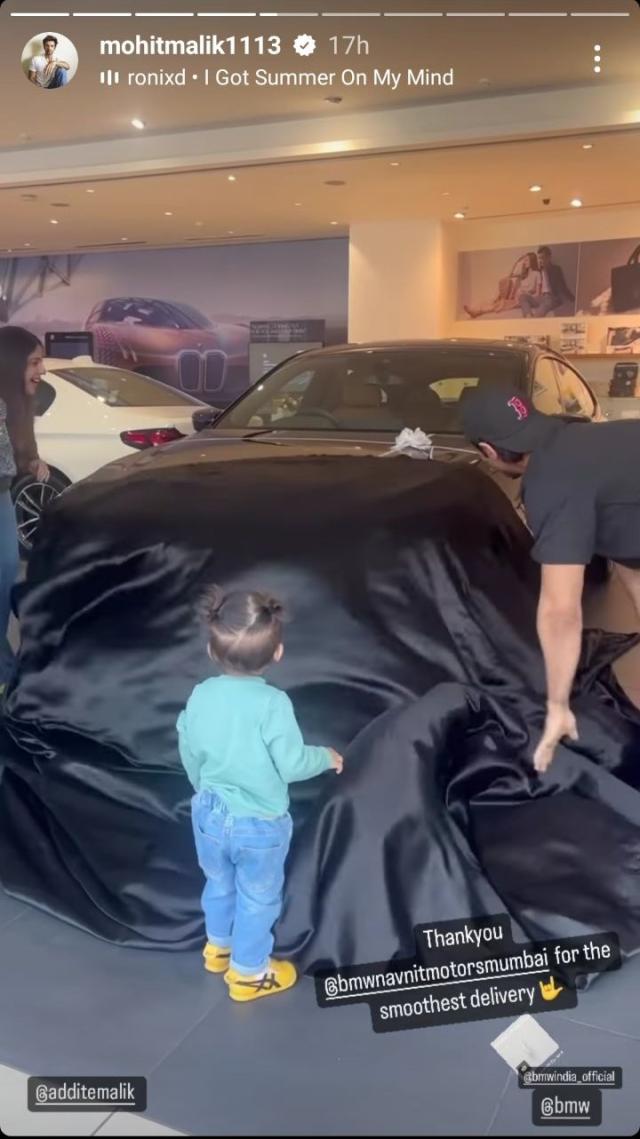 "Last year on this date, a father and a mother were born. A beautiful child came into our lives, his lovely smile and sparkling eyes are everything we crave for everyday. Last one year passed very quickly and yet, we can recall every moment that we share with you, you're that precious, you're that special. No matter what kind of day we have at work, just one sight of yours makes us smile with all our hearts. We and our blessings are always with you. We'll always be there for you, you're our world. Love, Mumma and Baba."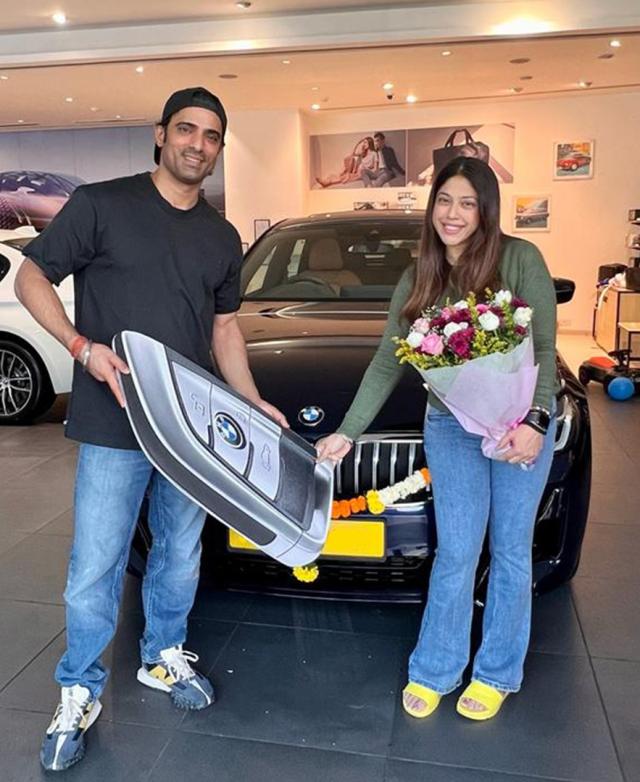 On November 25, 2022, Addite Shirwaikar Malik, Mohit Malik's adoring wife, gave him a pricey present. While posting peeks of it on his Instagram account, the adoring husband expressed his excitement. The images showed a brand-new BMW 630i M sport with a price tag of Rs. 79.9 Lakh. We can see the much-in-love couple beaming with happiness when the fancy beast joins their family in the glances. Mohit wrote these words above one of the tales: "Rather than me driving them crazy, cars drive me crazy. Thank you adu for the gift, Ab ek long drive toh banti hain."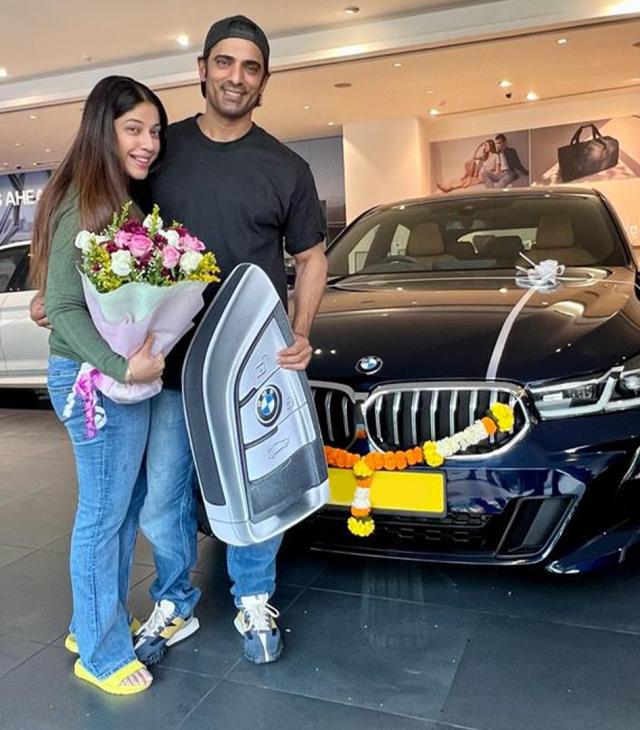 Addite and Mohit were reportedly expecting their second child in the previous few days, according to numerous media sources. An insider with the couple told a media outlet that Addite was carrying their second child. However, dispelling all of these rumours, Mohit took to his Instagram account and wrote a post dispelling all of the rumours surrounding his wife Addite's second pregnancy.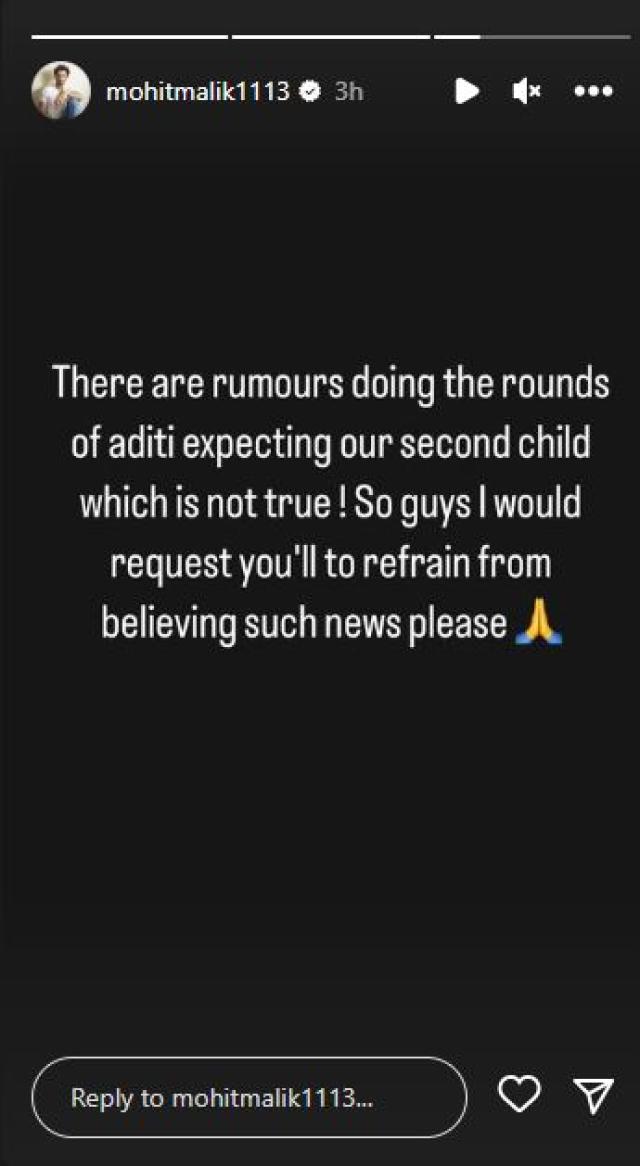 He stated that his lovely wife and he were not expecting their second kid and that all of them were only rumours. He, therefore, asked everyone to refrain from believing in all of these rumours and had written: "There are rumours doing the rounds of Aditi expecting our second child which is not true! So guys I would request you'll to refrain from believing such news please."