Mahima Chaudhary Reveals Her Breast Cancer Diagnosis In USA And Wants To Work With A Wig, Anupam Kher Lauds His 'HERO'
Anupam Kher was shooting his 525th film in the United States. He approached Mahima Chaudhary to cast her in his film, and it was then that he discovered she was suffering from breast cancer and was undergoing treatment. She then went on to describe her experience with cancer and how she received her diagnosis.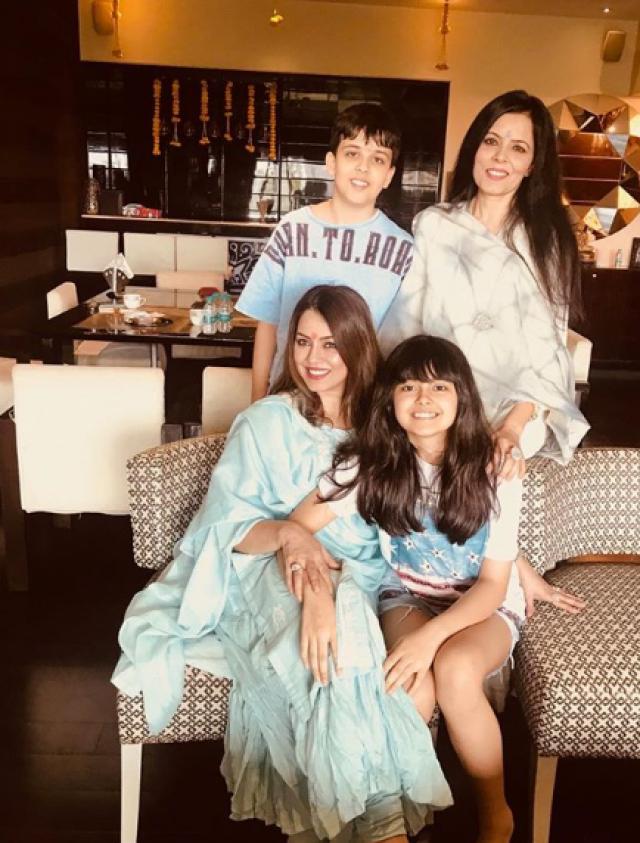 Mahima Chaudhry, who portrays a cancer patient in the film "Pardes," opened up about her battle with the disease and became emotional when discussing her diagnosis. With her debut film, Pardes, the charming Mahima Chaudhry has earned a permanent place in everyone's heart. Sadly, the actress is battling breast cancer and is having a difficult time in her personal life.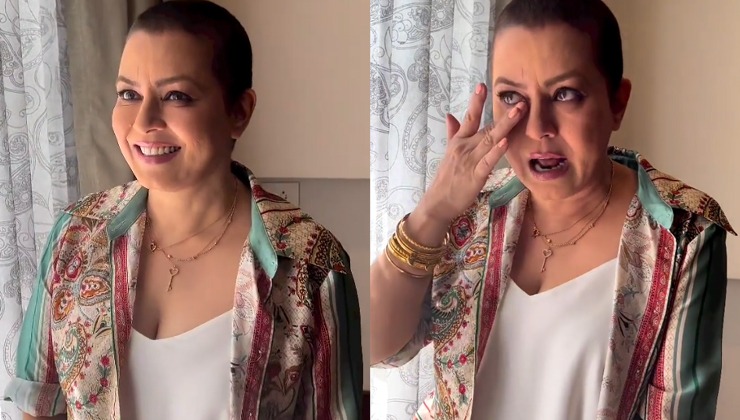 Mahima married Bobby Mukherjee, a well-known architect from Kolkata, on March 19, 2006. Mahima became a mother in 2007 when she gave birth to a baby girl named Aryana. After a few years of marriage, however, she began to have marital problems, which led to their divorce. Mahima Chaudhry posted a video of herself on her Instagram account on June 9, 2022, and it was reposted by actor Anupam Kher.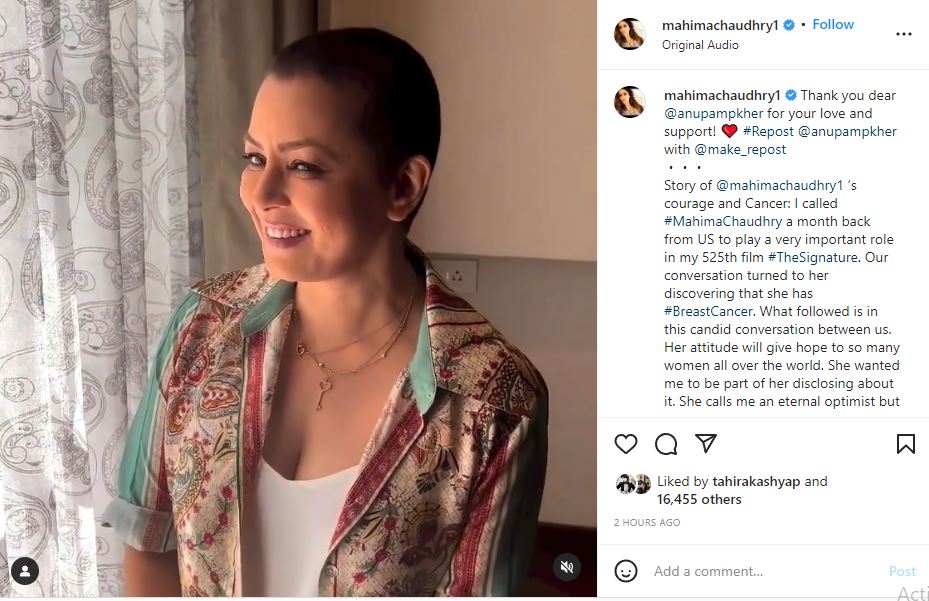 In the video, Mahima reveals the news of being diagnosed with breast cancer. She also stated that she received the same treatment in the United States. Mahima begins the video by discussing how she told Anupam about her cancer when he called to offer her a movie. She also broke down in tears while discussing her diagnosis and the possibility of losing her life. Anupam captioned the video, " Story of Mahima, a Hero: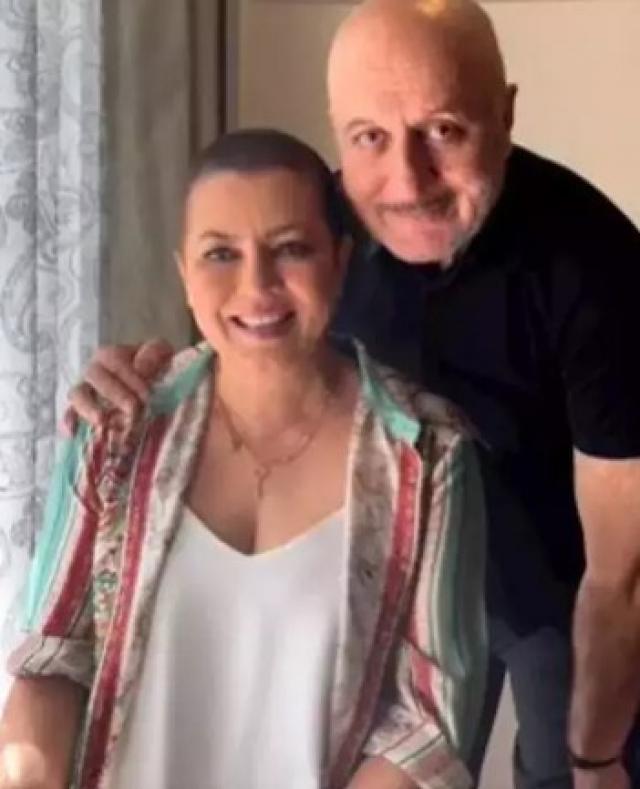 "Story of Mahima Chaudhry's courage and cancer. I called Mahima Chaudhry a month back from the US to play a very important role in my 525th film, The Signature. Our conversation turned to her discovering that she had breast cancer. What followed is in this candid conversation between us. Her attitude will give hope to so many women all over the world. She wanted me to be part of her disclosure. She calls me an eternal optimist but dearest Mahima! "You are my HERO!"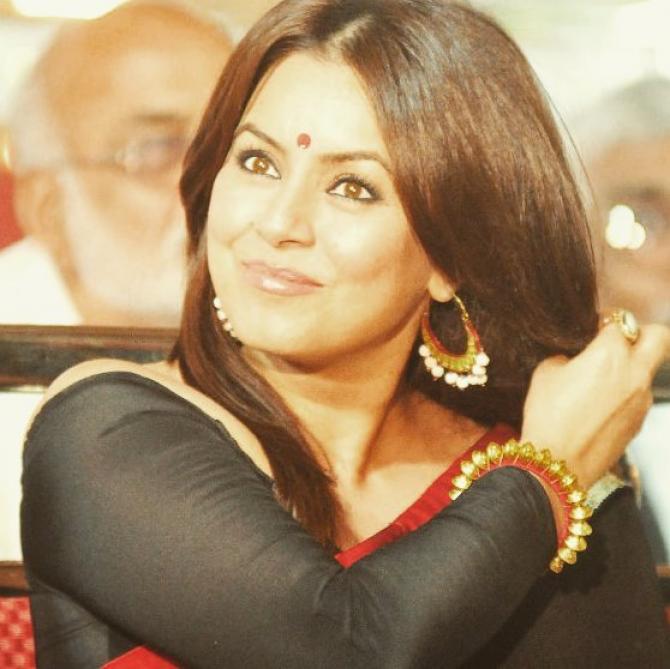 Anupam praised Mahima for her bravery and revealed that she is back on set, saying: "Friends! Send her your love, warmth, wishes, prayers, and blessings. She is BACK on sets where she belongs. She is ready to fly. All those producers and directors out there! Here is your opportunity to tap into her brilliance! Jai ho to her!!"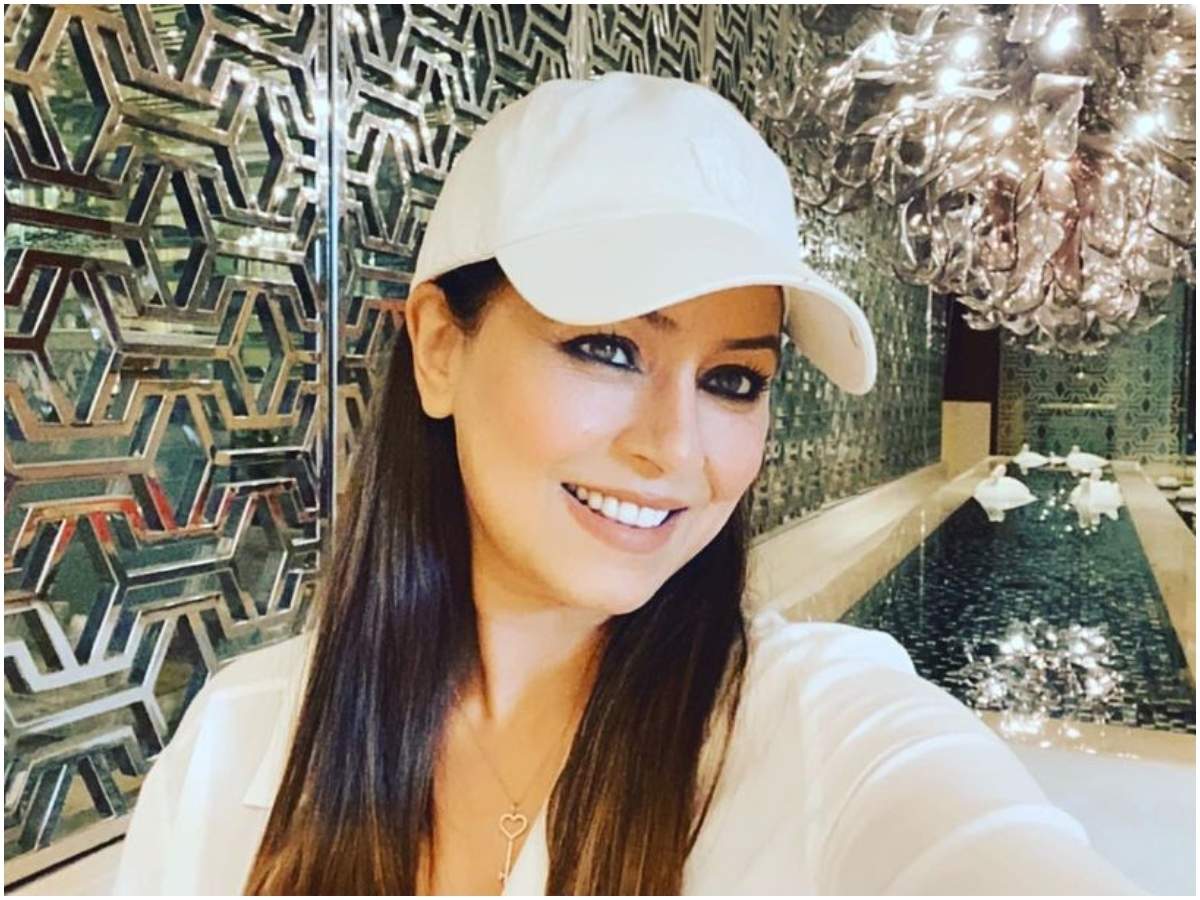 After her debut film, Pardes, Mahima disappeared from the silver screen for two years. The reason for this is that Mahima was involved in a major accident while filming Ajay Devgn and Kajol's home production, Dil Kya Kare, in which a truck collided with her car. The glass from her car had mostly gone into her face, and doctors had to remove 67 pieces of glass during surgery. Mahima' Choudhry's tragic accident had left a lasting physical and mental scar on her.