For acting rudely toward the paparazzi, Nysa Devgan and Khushi Kapoor were ruthlessly mocked online. A celebrity's life includes dealing with trolls, and they are skilled at doing so. The trolling, meanwhile, turns vicious and nasty when it involves a celebrity child. Internet users are never shy about criticising celebrity kids, whether it be for their looks, abilities, or behaviours.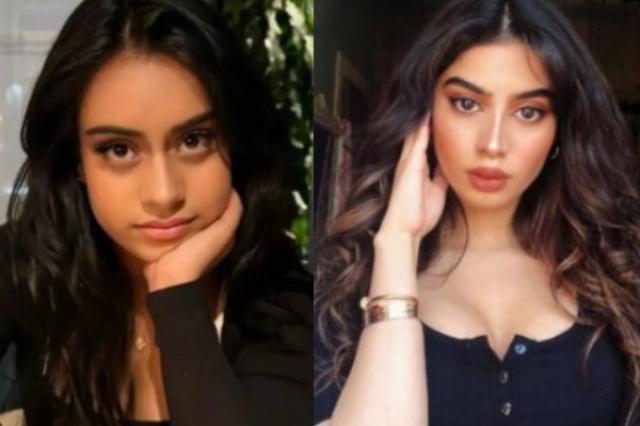 Celebrities' children have frequently been the target of abuse, including Ananya Pandey and Aryan Khan. Nysa Devgan and Khushi Kapoor were the newest celeb kids to receive ruthless trolling. Khushi Kapoor is the daughter of director Boney Kapoor and the late actress, Sridevi, while Nysa is the daughter of actor Ajay Devgn and Kajol. Nysa, who is at the Glion Institute of Higher Education in Switzerland studying International Hospitality, recently returned to Mumbai. She was spotted having a good time with her friends, including Khushi Kapoor.


Nysa Devgan and Khushi Kapoor were seen on September 1, 2022, as they exited their respective cars and hurried inside an opulent restaurant. Paparazzi called out their names as they exited their vehicles so they could pose for pictures. But they immediately entered the restaurant without paying them any attention. Because of Khushi and Nysa's attitude, internet users cruelly mocked them. One of the netizens' remarks reads as follows: "Attitude to dekho inka….or surgery Vali inki saklye …..gmnd dekho."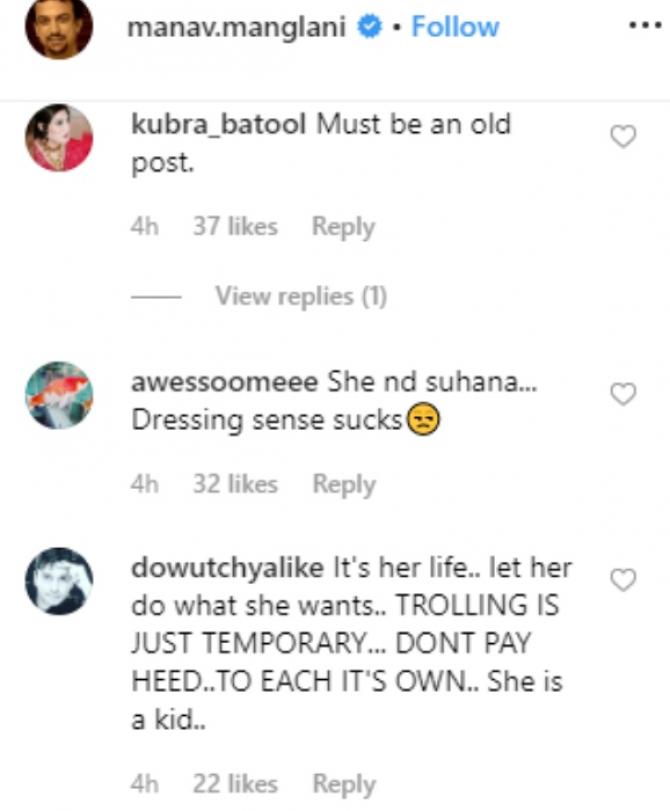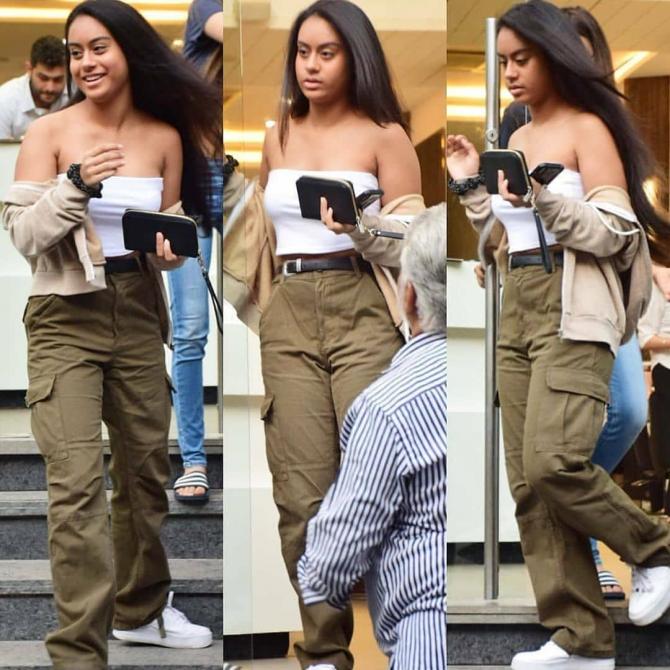 Nysa has been the target of internet trolling before. For instance, Veeru Devgan, Ajay Devgn's father and the most celebrated action choreographer in Bollywood, passed away in 2019. And Nysa was seen outside a hairdresser the very next day. Following the incident, she was the target of ruthless taunting by internet users. The online trolls continued to morally police her images with their divisive remarks.