Karan Johar Has The Most Hilarious Response To Farha Khan Asking For Free Nachos Video; Check It Out
Karan Johar and Farha Khan are best of friends in the Bollywood industry. The duo has known eachother for decades and still shares a strong bond eachother. Both Karan and Farha met eachother on the sets of Dilwale Dulhania Le Jayenge and since then have been in constant touch.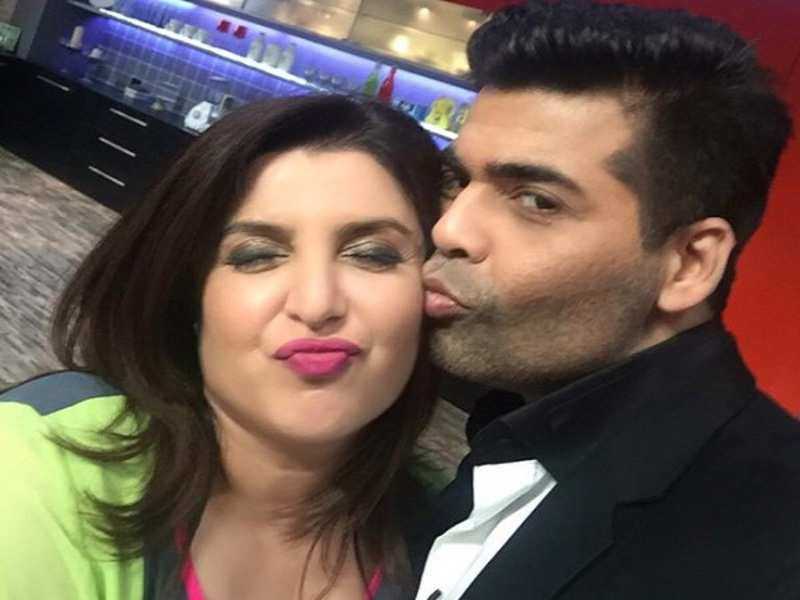 If there's an award for the most entertaining account on Instagram then hands down Karan Johar deserves it. The ace director often shares hilarious posts featuring different celebrities and bts with them from shows like Hunarbaaz or India's Got Talent. His banter with actress Kiron Kher is loved by everyone and the audience loves watching their videos.
Karan Johar also likes to capture his friend Farha Khan quite often on his posts. In a recent video shared by Karan Johar, Farha khan could be seen asking for free nachos with her meal from a guy in the store. She could be heard asking, "Can I get some free nachos as a discount?".
View this post on Instagram
The guy at the outlet who is the employee could be seen confused and then he declines the request to the filmmaker. Karan shared the video on his social media account and wrote, "A transactional @farahkhankunder and a shocked American! But she does ask a valid question! Your thoughts??"
In the comment section, Farha wrote How can he put this up? And added that we did it for your benefit. Karan also named Farha as 'Bargainer of the year' and continued by writing, "@farahkhankunder the fruit vendors in hill road would like to honour you! As BOTY! Bargainer of the year!".