Jankee Parekh Sings 'Gehraiyaan' For Hubby, Nakuul On 10th Wedding Anniversary, Posts A Video!!!
Television actor Nakuul Mehta's wife Jankee Parekh shared a post on her Instagram handle and shared an alluring video with her husband, Nakuul Mehta, and their son, Sufi to wish her husband on their 10th wedding anniversary. Television actor, Nakuul Mehta, and his singer wife, Jankee Parekh entered into the 10th year of a blissful relationship.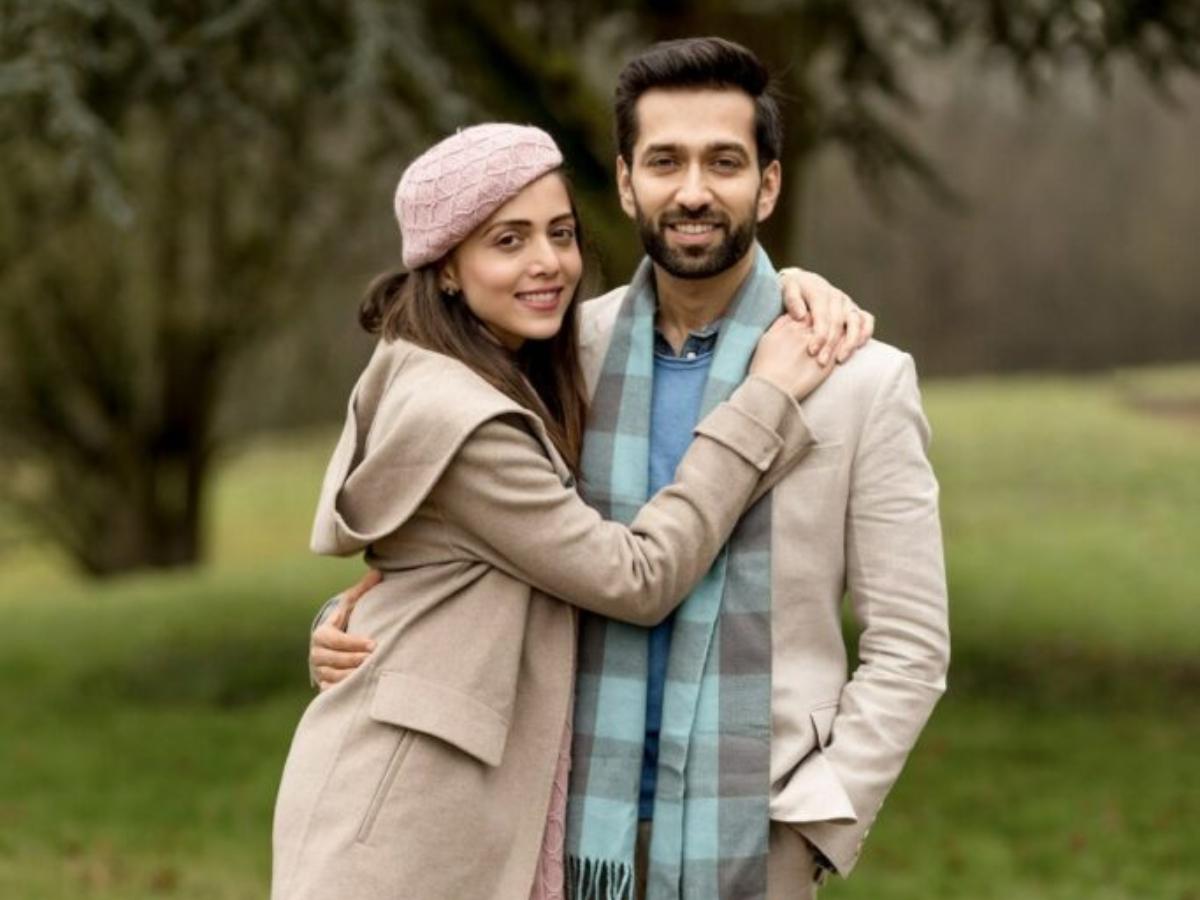 They have cherished their married life with each other. Jankee and Nakuul had tied the knot in 2012. They had dated for 9 years before they had married. After dating each other for more than 9 years and cherishing married life for the last ten years, Nakuul Mehta and Jankee Parekh Mehta never fail to support and give love to each other in their life. Nakuul Mehta and Jankee set marriage goals very seriously with his continuous efforts for his wife and she was a childhood love of him.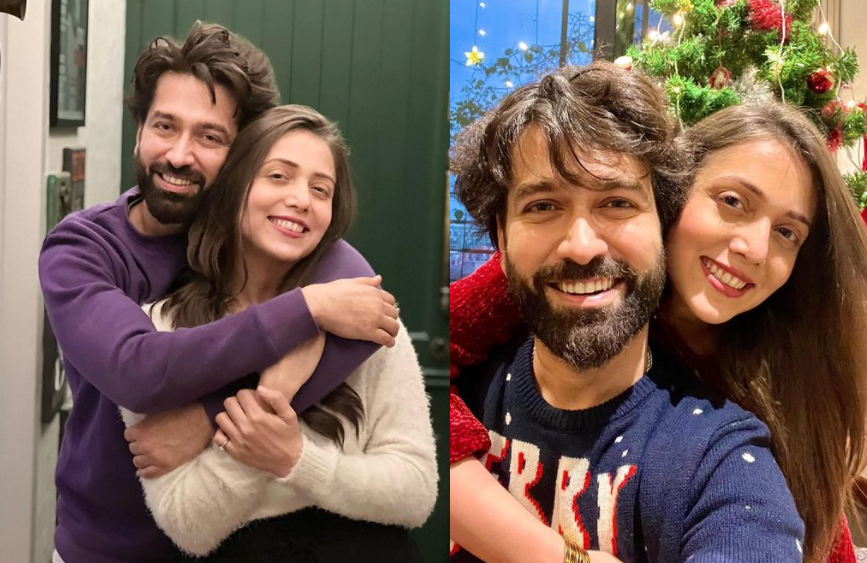 Jankee and Nakuul have an adorable baby boy, named Sufi Mehta. Afterward, he was born, they have been celebrating every moment of parenting in their life. Impressive cutie blue-eyed Sufi became the apple of the internet with his adorable smile and wonderful blonde hair! A few moments ago, Jankee and Nakuul were celebrating their 10th wedding anniversary.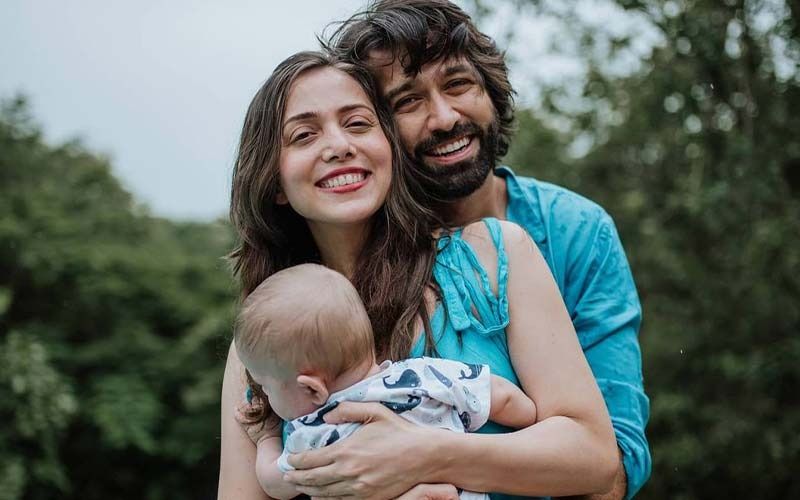 On a special day, Jankee shared a post on her Instagram handle and shared a fascinating Instagram Reel headlining her husband, Nakuul Mehta, and their son Sufi, enjoying a yacht. In the background, Jankee sings the title track of Deepika Padukone starrer film, Gehraiyaan.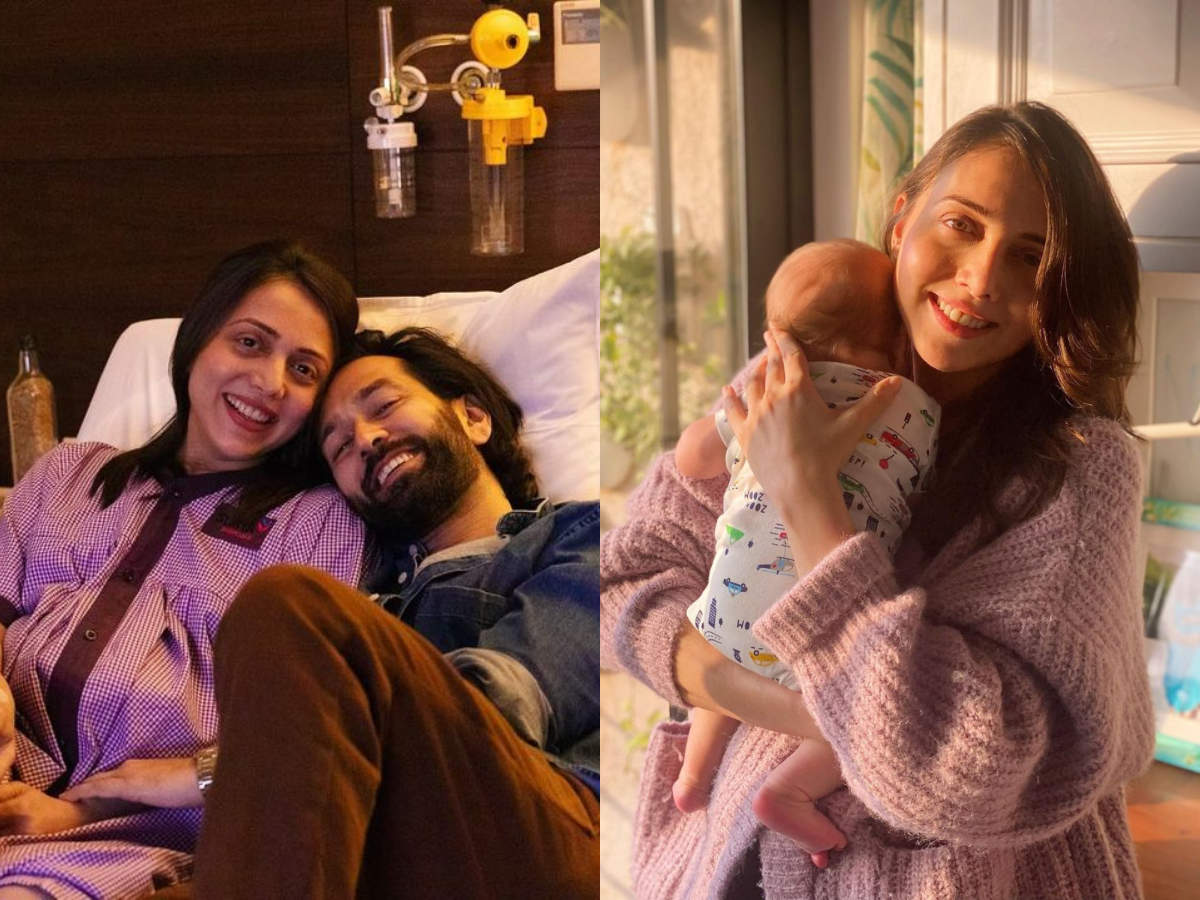 Besides the video, she wrote a pleasing caption as: "A decade of love, laughter, tears, one new human and consent by parents & the Indian Marriage Act later…All I want to sing to you is 'Teri leheron mein aakar. Aise hum Bahein. Le Doobi jaa rahi hai. Geheraiyaan hume'. Happy 10 to us." On January 27, the actor Nakuul Mehta had shared his Instagram stories and had shared a nutty picture of his wife. On the top of his story, he had written: "9 years & 364 days around the sun together. As deemed by the Indian Marriage Act."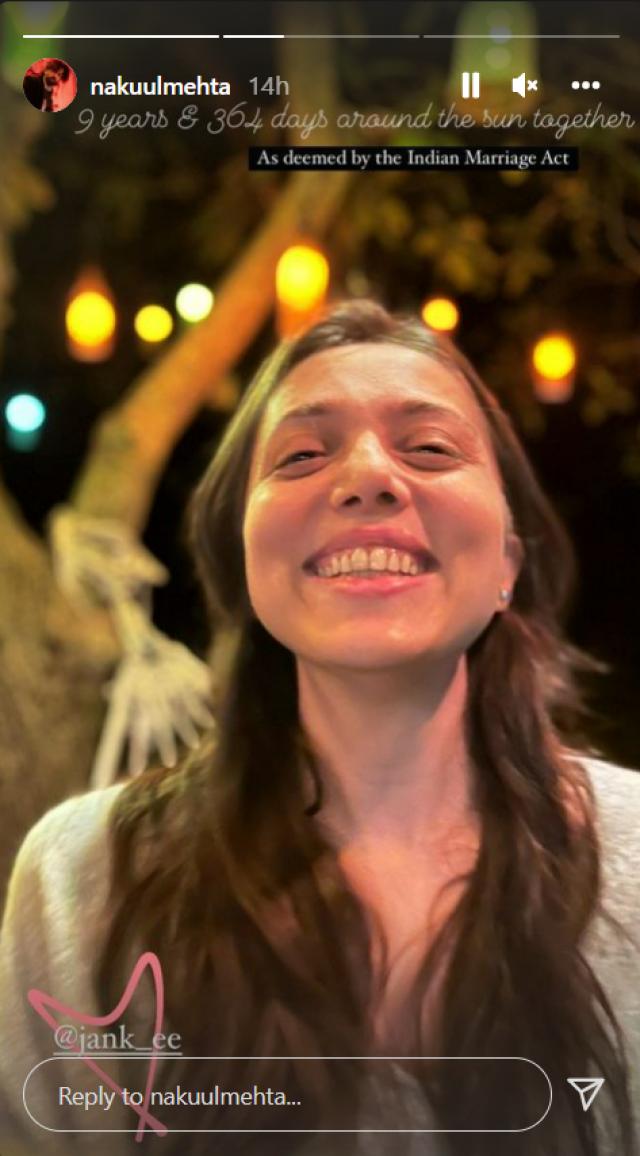 Once, Nakuul Mehta had revealed his first thought when he had seen the ladylove of his life, Jankee. And he had expressed: "My first thought when I saw Jankee was, 'How amazing would life be, if she agreed to marry me.' I was only 18 but my instincts told me she was the one. We were both training with Shiamak–I saw her there for the first time. I was also interning at BSE & remember travelling from there to Andheri, strategizing an opening line."
We hope they get many more years of life together!