Govinda's Wife Sunita Ahuja Doesn't Want To See Actor And Nephew Krushna's Face Ever In Her Life; Deets Inside
Actor and comedian Krushna Abhishek had recently revealed that he will not be the part of the episodes of The Kapil Sharma Show that will have Govinda and his family in them. The show will be featuring an episode that will have actor Govinda accompanied by his wife Sunita and their children Tina and Yashvardhan.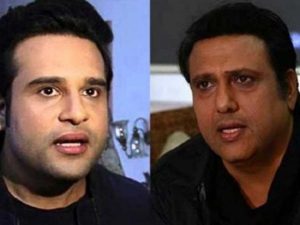 However, now the fight between the families has become public and Sunita has come out in open and given a statement. The whole controversy had begun when Govinda's wife Sunita had tweeted about 'people who dance for money' which was allegedly targeted at Krushna's wife Kashmera. Although Sunita later cleared the air and said she had written it for Govinda.
Superstar Govinda has refused to comment on the whole situation, but his wife Sunita has opened up and stated that both the families do not want to share the stage. "I am distressed beyond words to know what Krushna Abhishek said about refusing to be a part of the episode that featured my family and me as guests. He said that both parties did not want to share the stage," she told ETimes.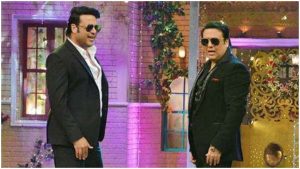 Sunita also talked about the derogatory statement made by Krushna against Govinda, "I reiterate that we want to maintain a dignified distance, but it has reached a point where I feel the need to address the issue. Whenever we appear on the show, he says something about us in the media just for publicity… Uske bagair bhi toh hamaara show hit hota hi hai, aur yeh wala bhi hoga (Our show has been hit without him and this one will do well too)," she said.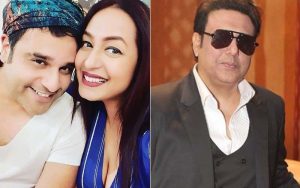 Sunita concluded by saying that the differences between the families will not be sorted out till she is alive, "Is he not talented enough to give a hit show without using mama's name?" she asked. She also ruled out the rift ending. "It will never happen. Three years ago, I had said that things could not be resolved till I am alive. You can't misbehave, insult or take liberties in the name of family," adding, "The issues will never get resolved and I don't want to see his face ever again in my life," she said.